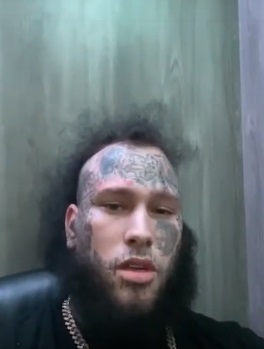 Stitches Cries In Tears After Being Robbed and Betrayed By His Own People.

Stitches was seen in tears crying about his family betraying and his managers stealing from him in a new video. Stitches seemed to drop his act for a few moments and keep it real with people listening.

He tells the world how he is stuck in a endless world of despair. A world where Stitches wants to be close to his family and friends, but feels he can't' since doesn't trust them anymore.
He warns people wanted a life of fame, that it might not be worth it.
Author: JordanThrilla