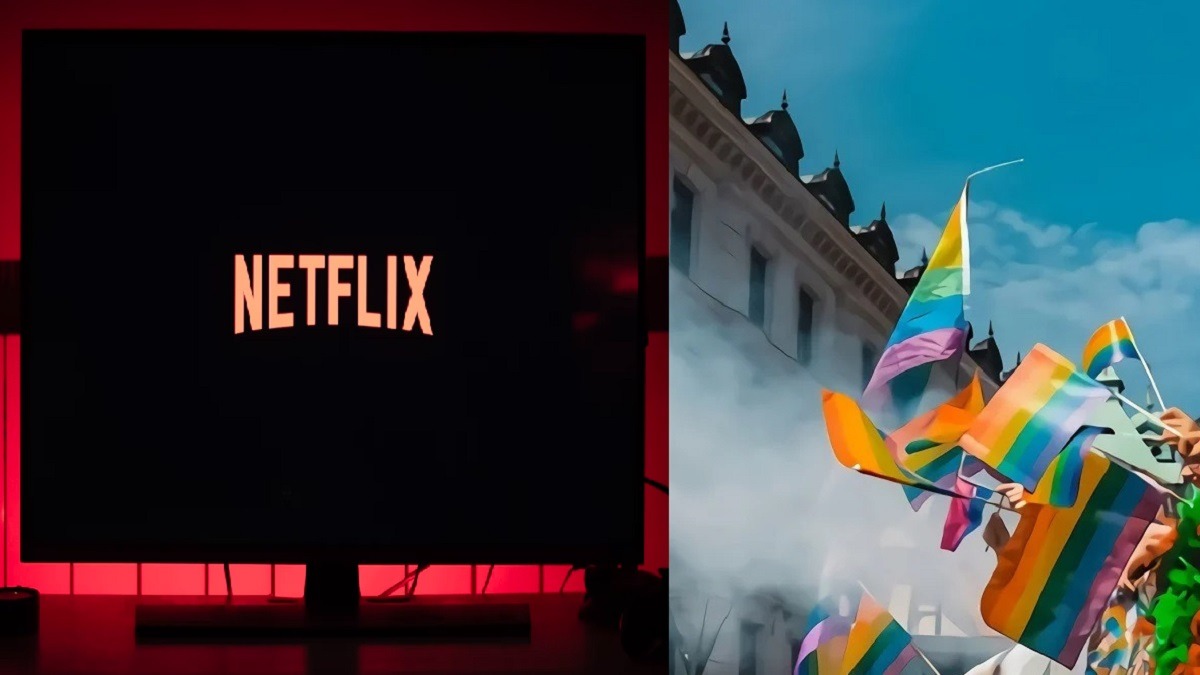 A few days ago it seemed like Netflix would cave into the pressure from the LGBTQ community to take down Dave Chappelle's 'The Closer' special, but in a major turn of events the opposite has happened. Netflix's CEO Ted Sarados took a definitive stance behind Dave Chappelle by confirming that 'The Closer' would not be removed from Netflix despite the backlash from LGBTQ community calling it transphobic. He also took a stand against a transgender Netflix employee who allegedly took things too far with protests within the company.
Why Did Netflix CEO Ted Sarados Fire a Transgender Employee named Terra Field?
Netflix CEO Ted Sarados sent a memo to all Netflix Employees telling them the companies relationship with Dave Chappelle would not be ending, and the 'The Closer' would remain on the platform. In that memo it was also revealed that Netflix fired a transgender employee named Terra Field for crashing a meeting only meant for the higher-ups within the company. Two other employees were also fired.
Terra Field was one of the voices from the LGBTQ community that publicly criticized Dave Chappelle's "The Closer" for being transphobic. Ted Sarados let Netflix employees know that more of their talent could join third parties in protest of Dave Chappelle's special, but again made it clear "The Closer" would not be removed from their programming.
An example of one of those third parties he was possibly referring to is GLAAD, which made this statement below condemning Dave Chappelle:
"Dave Chappelle's brand has become synonymous with ridiculing trans people and other marginalized communities. Negative reviews and viewers loudly condemning his latest special is a message to the industry that audiences don't support platforming anti-LGBTQ diatribes. We agree."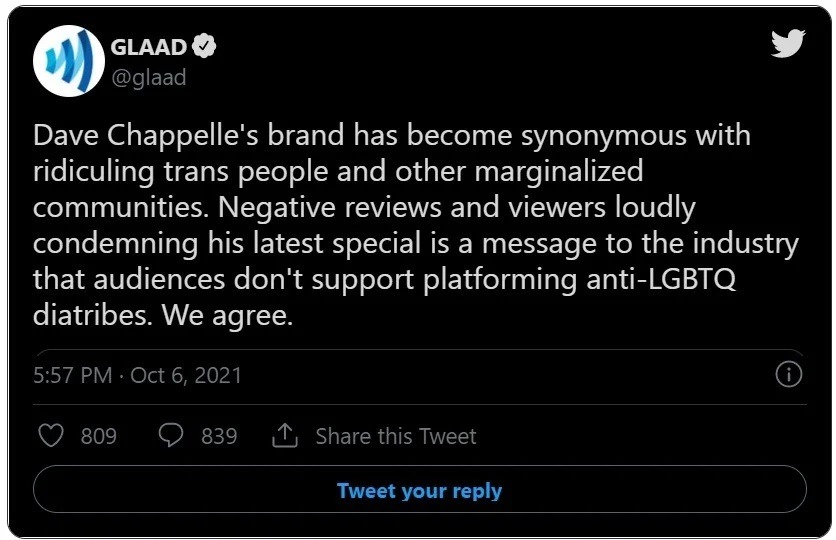 This not only a big moment for Dave Chappelle, but could also mark a big blow towards "cancel culture", which ironically was the real message behind 'The Closer'. Although there were definitely some things Dave Chappelle said that could be considered "transphobic", it seems he was actually trying to attack the hypocrisies of "cancel culture", but his message was lost behind the controversial way he articulated his feelings in the special.
What do you think, did Netflix do the right thing? Or is Netflix CEO Ted Sarados promoting transphobia?
Author: JordanThrilla Staff