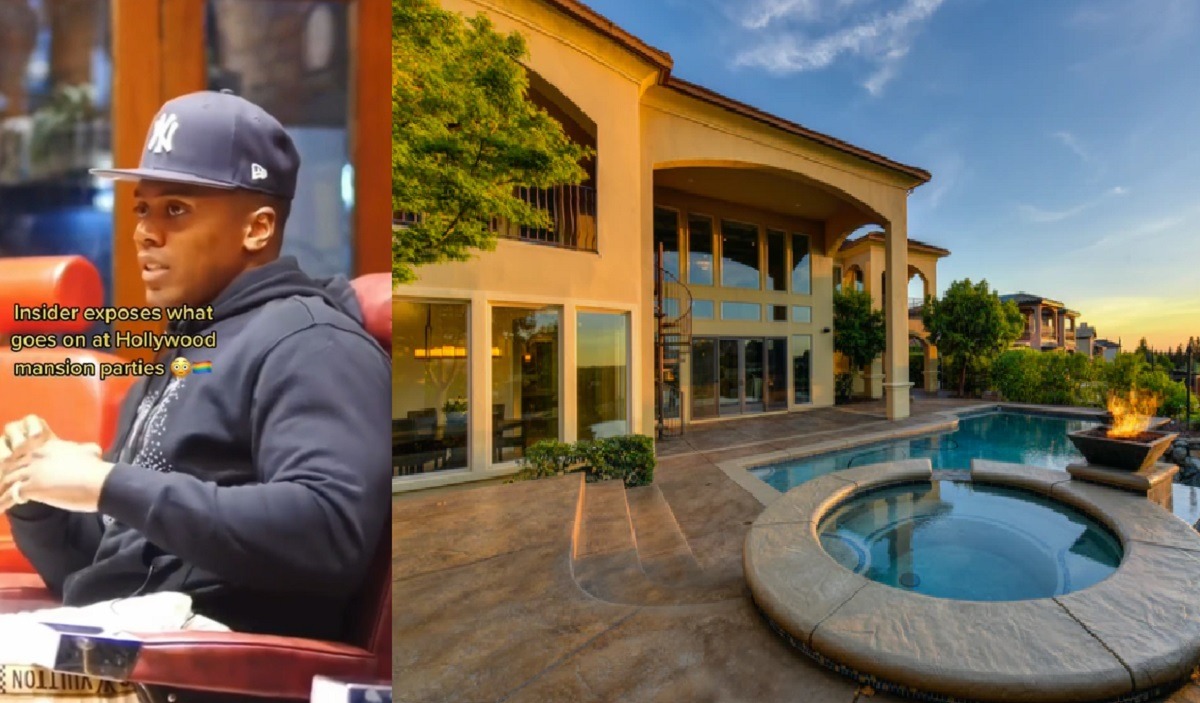 Conspiracy Theories about rappers being turned gay on path to becoming famous have been around since the beginning of time. We have heard many people like Russell Simmons' nephew try to expose what goes behind the scenes in terms of gay rituals and rappers. However, a new video gives a deeper look into how gay executives filter and groom which Hip-hop artists they can take advantage of $exually. This hip-hop insider details how rappers are drugged and raped during Hollywood Mansion parties and studio sessions.
The Hip-hop insider claims the grooming process starts with a gay executive sending a stylist to a rapper who will see if they are willing to wear outfits that a straight man normally wouldn't wear. Based on how the rapper reacts they can gauge if they can take it step further. The next step will be inviting the rapper to a Hollywood Mansion party where there are no women allowed, but the artist doesn't know until they are there. Based on how comfortable the rapper is with being in house full of half dressed men they will proceed with trying to seduce them into being gay for pay. Inspectah Deck has talked about one of these mansion parties.
Perhaps the most shocking revelation from the hip-hop insider was how gay executives will drug and rape rappers in hopes of turning them out. He says this process is the hardest for rapper to avoid, because often times they don't know when it's happening. He claims that a rapper will offered a drink or blunt, but it will be secretly laced with drugs that will make them pass out. He claimed to have witness this taking place with unknown rapper who became "woozy" during a studio session after drinking something someone gave him. The insider claims he left the studio for his own safety, and never knew what happened to that artist when he wasn't there. He warned rappers never to take a drink that's already opened or blunt they didn't see rolled from music executives.
One strange incident this made of think of was the video Quavo posted riding around with a music executive in his car on way to a Hollywood Mansion party. Hopefully that was a blunt that he rolled.
It's crazy to think that some of the most gangster rappers throughout history may have been possibly forced into or willingly did gay things behind the scenes, but with so many people describing the same kind of stories there has to be some truth to it.
The price for fame may be much steeper than we all once thought.
Author: JordanThrilla Staff