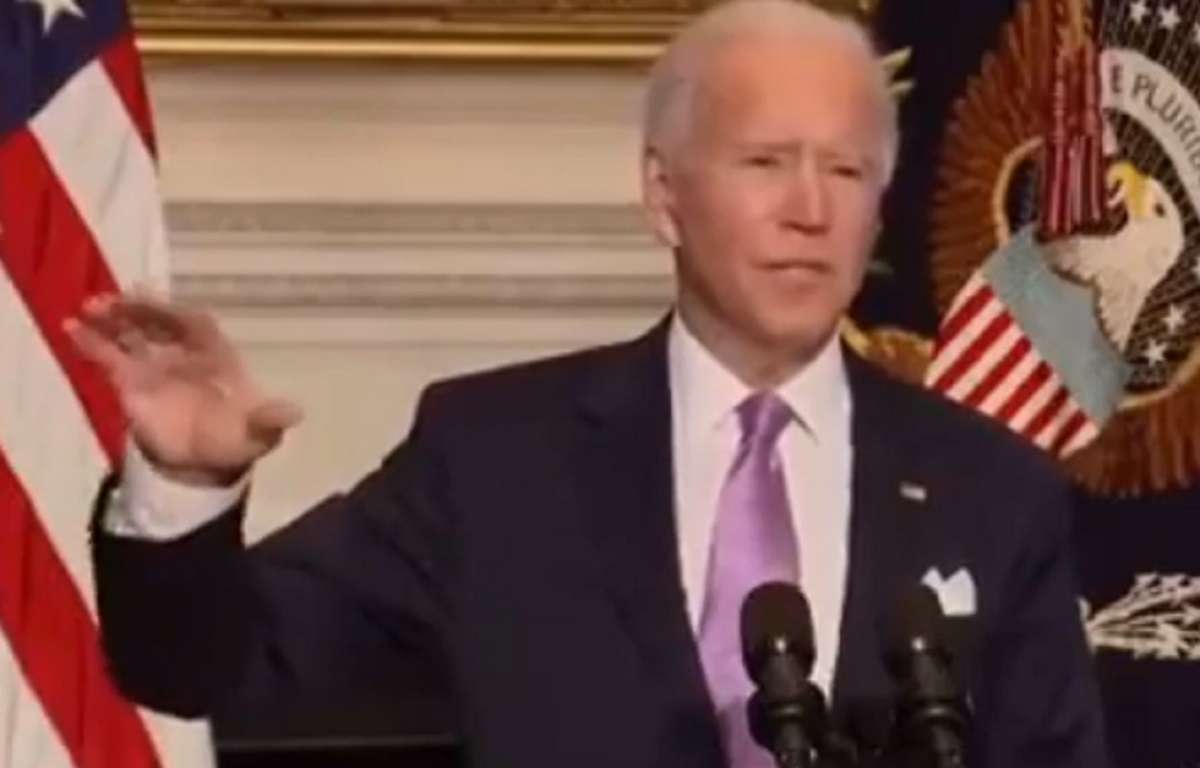 Does Joe Biden have dementia? In troubling video Joe Biden had a very hard time putting together his words while giving an update on the state of vaccine orders. It got real bad, when Joe Biden said 600 Million COVID-19 vaccine orders would vaccinate 300 American people only by the end of the fall. He was so confident in his ridiculously bad math that Joe Biden repeated that 600 Million doses of COVID vaccine would only vaccinate 300 Americans.
Now if you do the math of what he said, Joe Biden is saying each person is getting 2,000,000 doses of COVID-19 vaccine. Is he tired, has he lost his mind, or does Joe Biden have dementia? Take a listen to this crazy speech.
Press the unmute button at the bottom right of the video if you hear no sound.

This footage isn't funny, rather it's actually very sad. Joe Biden was so confident in his words he didn't even realize how ridiculous what he was saying sounded. In front of the world he repeated his potentially dementia laden math twice.
When you see you're president have trouble giving speeches like these only a few weeks into their presidency it's makes you feel very uncertain about the future. Even if Joe Biden doesn't have dementia, this troubling speech could be an indication that the stress of being President is already taking a major toll on his mental state.
Author: JordanThrilla