It's been almost one year since Will Smith's entanglement with his wife Jada Pinkett and August Alsina went viral on social media. As more information was revealed about what Will Smith was going through people were more and more worried about his emotional state. The story of him looking for his car after August Alsina had already taken it after smashing Jada Pinkett must have been brutal for him. That stress and emotional turmoil has people wondering if a fat Will Smith out of shape in a new shirtless photo might be the affects of that situation.
The shirtles Will Smith that was once fit has a slight potbelly and more love handles than Jada Pinkett most likely. The 6 pack abs he used to have are completely gone. Now he has 6 pack rolls.
Is it his 52 year old age or stress causing his physical decline?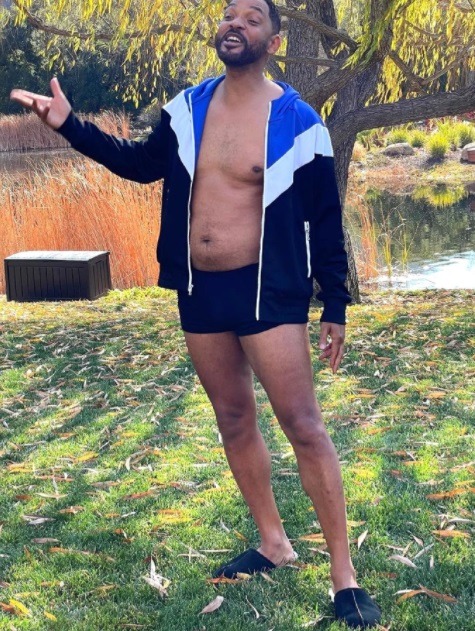 Hopefully Will Smith is just eating good and enjoying life, and decided to cut back on working out. There's also the rumors about Will Smith tapering off steroids.
It would be sad if the Fresh Prince of Bel Air is still being haunted by thoughts of August Alsina with his wife almost a year later.
Author: JordanThrilla Staff