People reacted to disrespectful August Alsina "Entanglements" lyrics destroying Will Smith's soul. Rick Ross and August Alsina both had lines that really puts things in perspective for Will Smith in the worst way. Some people think the August Alsina's "Entanglements" lyrics is disrespectful to Will Smith for those reasons. Take a look at twitter reactions to hearing the disrespectful lyrics of August Alsina's "Entanglements" song.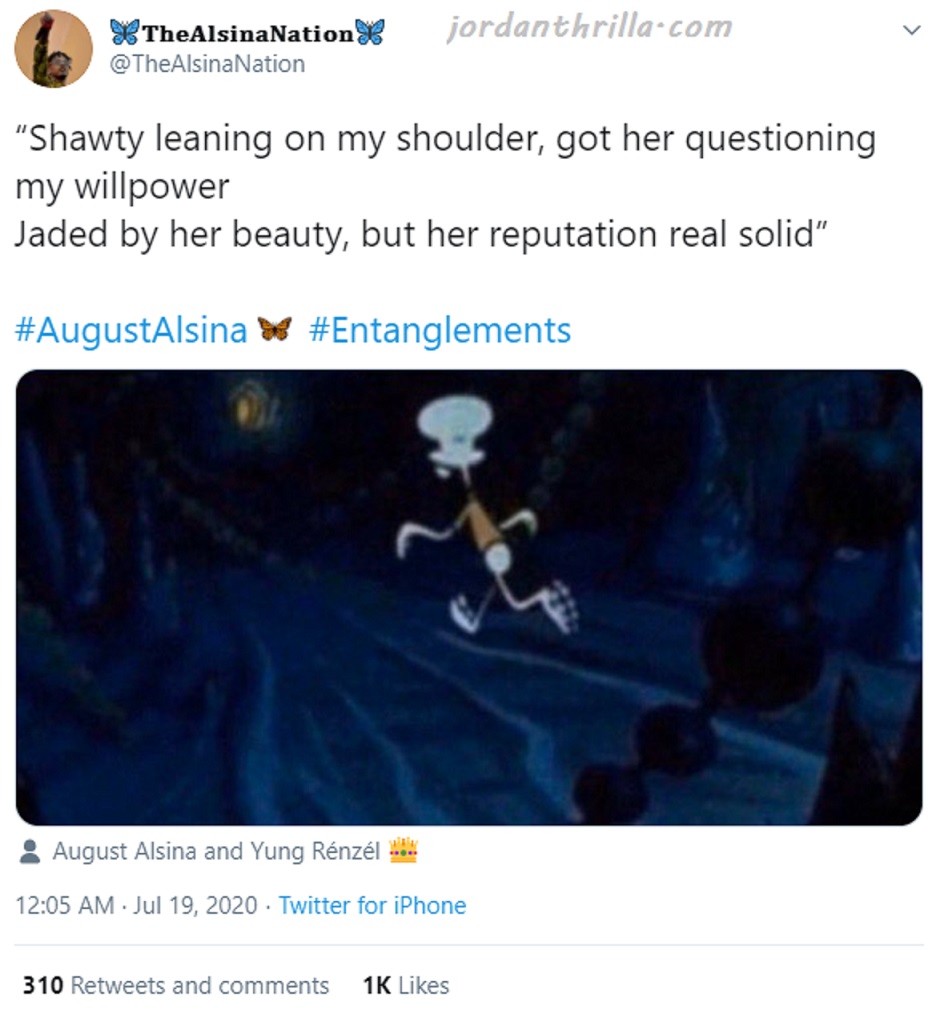 The line where August Alsina tells Will Smith he has the key to his car and house even though Jada Pinkett isn't his girl, seemed to be the most disrespectful. It will likely be an awkward moment if Jada Pinkett and Will Smith listen to "Entanglements" at the same time.
It looks like the Red Table Talk wasn't the end of the Entanglement saga for Will Smith. August Alsina's "Entanglements" lyrics have reignited the flame once again on social media. Pray for Will Smith through this tough time.
Author: JordanThrilla