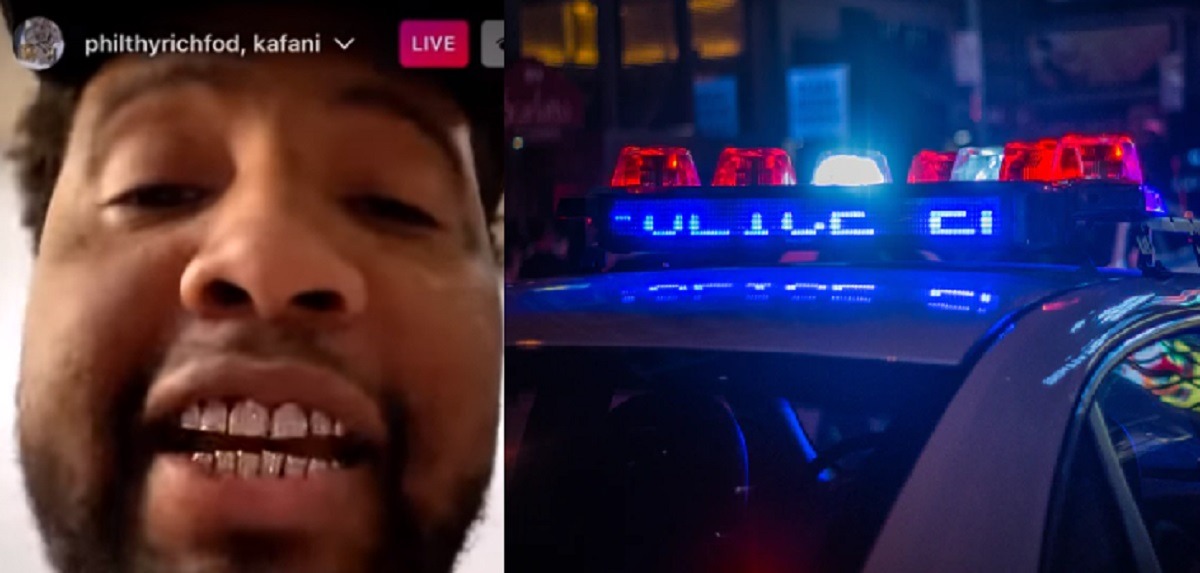 Bay Area rapper Philthy Rich just caught a serious case, or so it seems. According to Nevada arrest records, FEDS arrested Philthy Rich in Las Vegas on July 30, 2021. Rumors are saying Philthy Rich was human $ex trafficking in that area, but it's not confirmed. It's alleged that Philthy Rich is still in jail.
As aforementioned at the moment it's not clear what his charges are, but on his arrest record is the number to contact the U.S. Marshals service, which is a Federal Law Enforcement agency. Usually when US Marshals are involved in a case it means they are arresting a federal fugitive, managing and selling seized property criminals obtained illegally, transporting federal prisoners, or providing someone with witness protection security. If Philthy Rich human trafficking was the cause of his arrest that would explain why FEDS are involved.
Take a look at the booking record from Federal Agents arresting Philthy Rich.

It was literally all good a week before his arrest when he was on IG Live. Now Philthy Rich is in jail.
Right now details are very scarce on the situation as Las Vegas Nevada police records don't give much information. What's certain is that FEDS arrested Philthy Rich based on U.S. Marshals being the person of contact on his arrest record.
Story is still developing.
Author: JordanThrilla Staff