Alleged gay wrestler Max Caster is in the midst of major controversy after some strange lyrics during AEW. In the lyrics of his freestyle segment Max Caster rapped about Simone Biles mental health seemingly clowning her for quitting. It got worse when Max Caster made a Duke Lacrosse rape joke.
At the beginning of his rhyme Max Caster said, "The acclaimed kicking a** for miles, make you claim mental health like Simone Biles". He went further when he said, "I'm going to treat those b***** like Duke Lacrosse" referring to the female wrestlers inside the ring.
The backlash of his comments were major.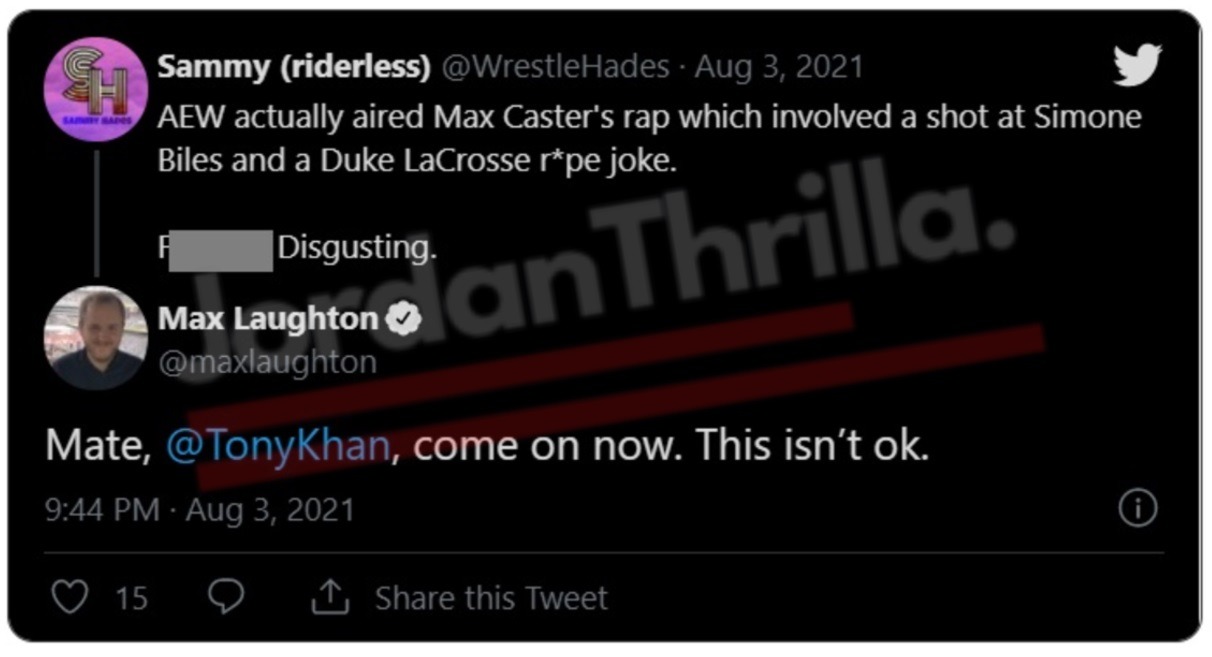 We all know about the Simone Biles situation, but many people might not remember what happened with the Duke Lacrosse team. In 2006 three members of the team were charged with $exual assaulting women. All three were found not guilty, but it's easy to see why people are shocked Max Caster made a joke about it.
Why Do People Think Max Caster is Gay?
Many people assume Max Caster is gay, because his partner Anthony Bowens is openly gay. Also some his rap lyrics in the past seem to refer to doing things $exually with another man. However, he himself has never clarified this orientation.
If AEW cleared those Max Caster Simone Biles and Duke Lacrosse rape joke lines looking for attention their plan worked.
Author: JordanThrilla Staff