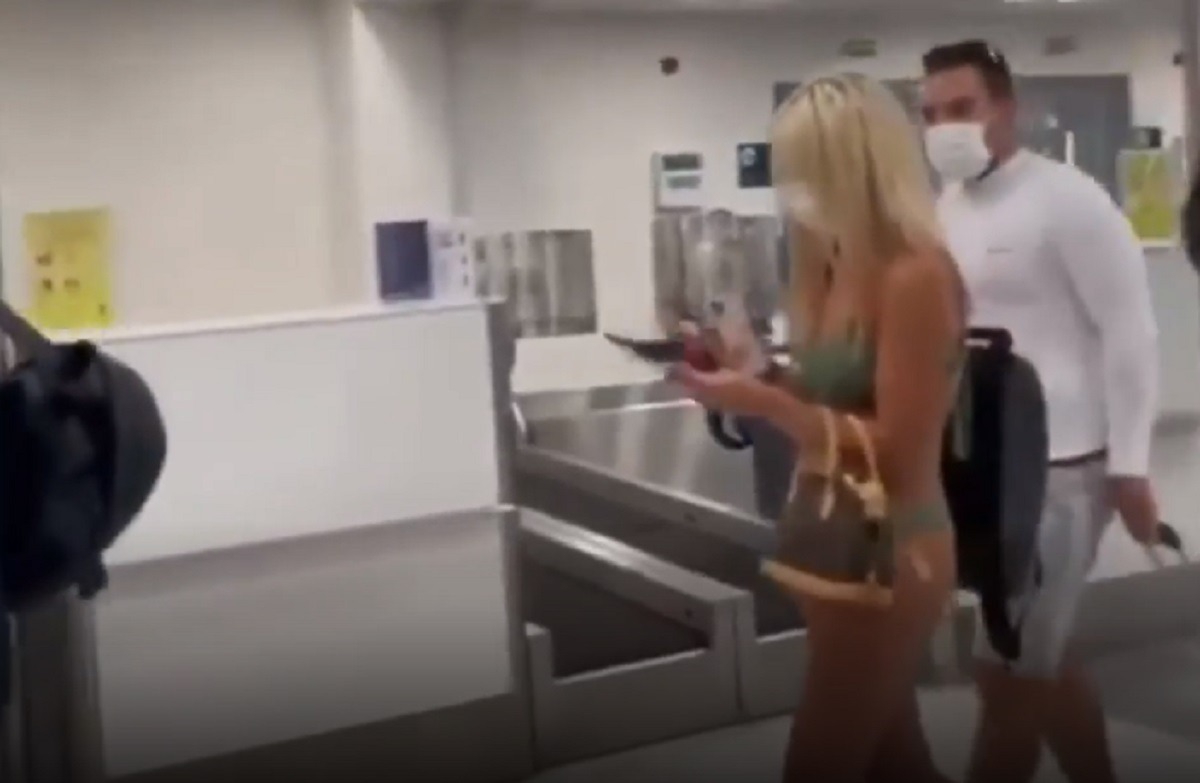 The airport is place where you can see some the craziest things go down, especially when it comes to Spirit Airlines. Usually it involves the various fights we have seen take place over the past few years, but in the case of a recent video it was a woman's choice of attire.
A Bikini Clad Woman at Airport For Spirit Airlines Flight?
In the footage a woman in a bikini at the Airport for a Spirit Airlines flight was seen casually walking around. She had on a very revealing two piece bathing suit, a coach bag, and a bookbag while reading on her ticket comfortably.
It's not clear whether she was allowed onto the flight or not, but she didn't seem to get bothered by security. It looked like she had done this many times before.

One can only imagine how it went when airport security had to search her body before the flight. They were probably trying their best not to look like they were touching her the wrong way.
From a hygienic standpoint wearing a bikini on a Spirit Airlines flight carries all kinds of risks. No one knows how often they clean the seats, and her butt skin is sitting directly on it. Then imagine if she starts sweating during the flight.
Definitely wouldn't want to be the person that sits in her seat on the next flight.
Author: JordanThrilla Staff