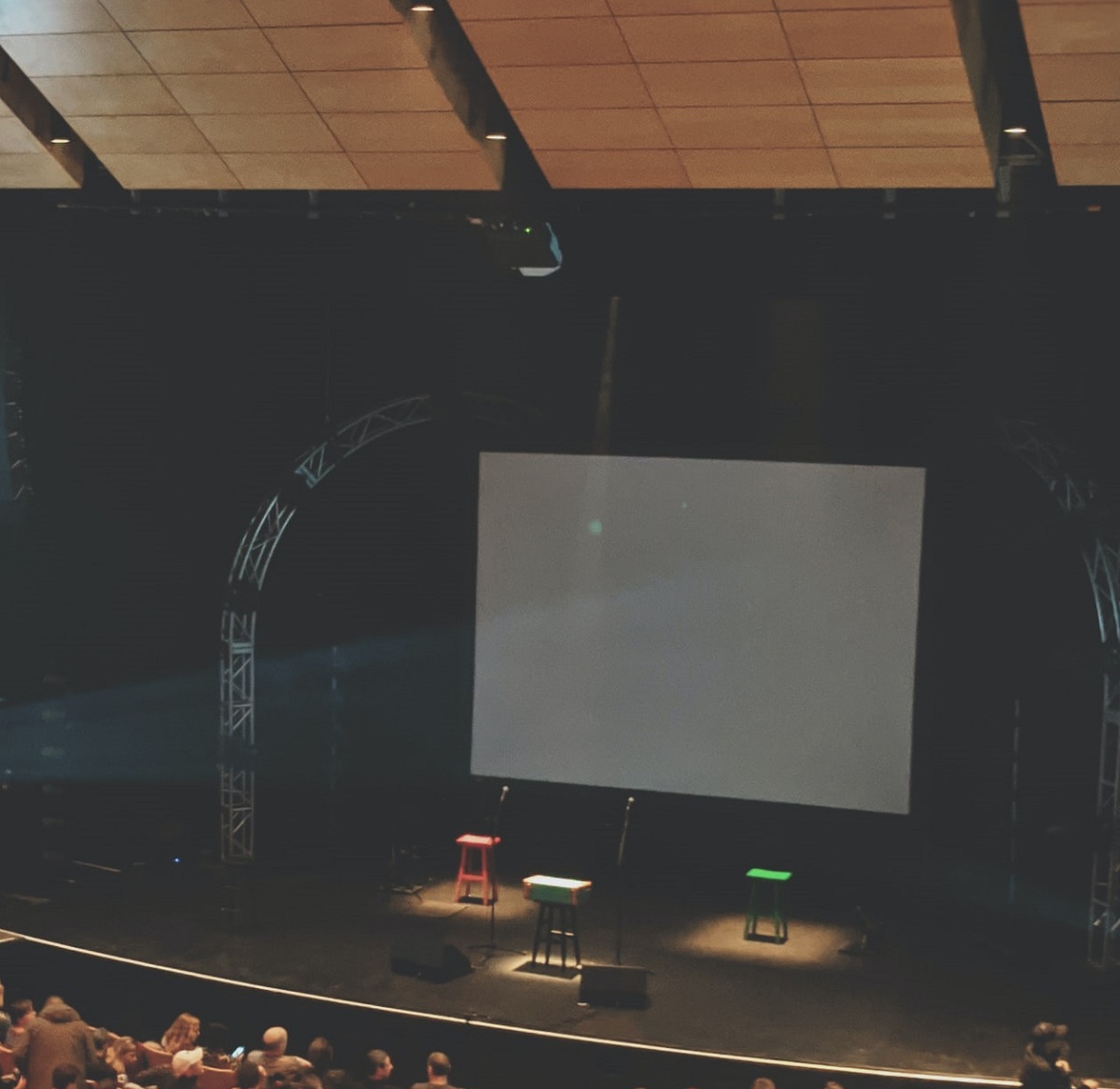 Dave Chappelle is in the news again, and as per usual it's because transgender people are angry with him. This time it wasn't a Netflix special that caused controversy, it was alleged jokes he told during a surprise appearance at John Mulaney's Ohio show during his 'From Scratch' tour.
LGBTQ Community Destroys John Mulaney After Dave Chappelle Transphobic Homophobic Jokes During Ohio Show
John Mulaney is known as a comedian who mostly stays away from making jokes about controversial issues. In addition it's alleged that he is aware that many of his fans are people who are transgender or gay. With that in mind many people are confused by his choice to feature Dave Chappelle as part of his performance. After the show was over social media was flooded with claims that Dave Chappelle made transphobic and homophobic jokes during John Mulaney's show, and was still greeted with hugs and cheers from the crowd. This is all based on what people are saying, because there is no footage from the show as cameras and phones were not allowed. Take a look at how the LGBTQ community is reacting to John Mulaney letting Dave Chappelle make transphobic jokes during his Ohio show.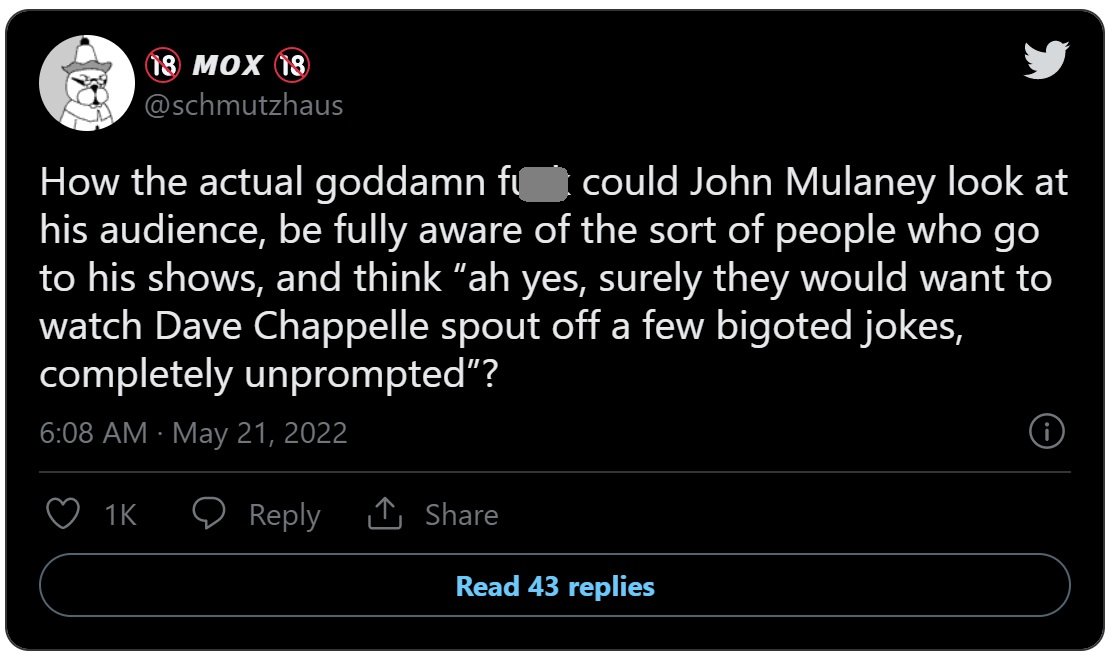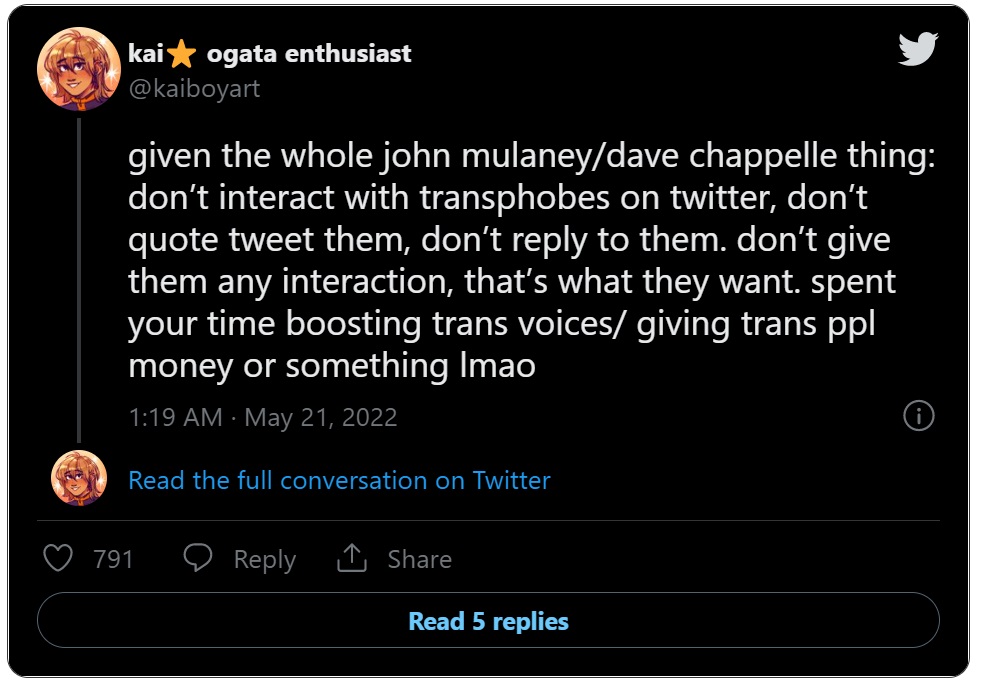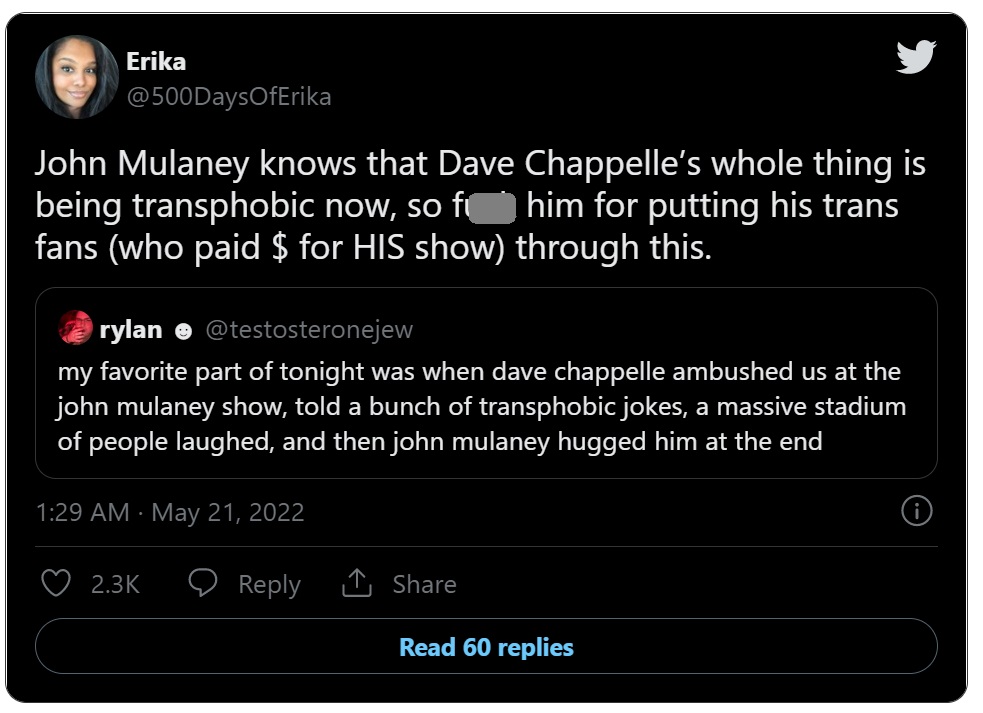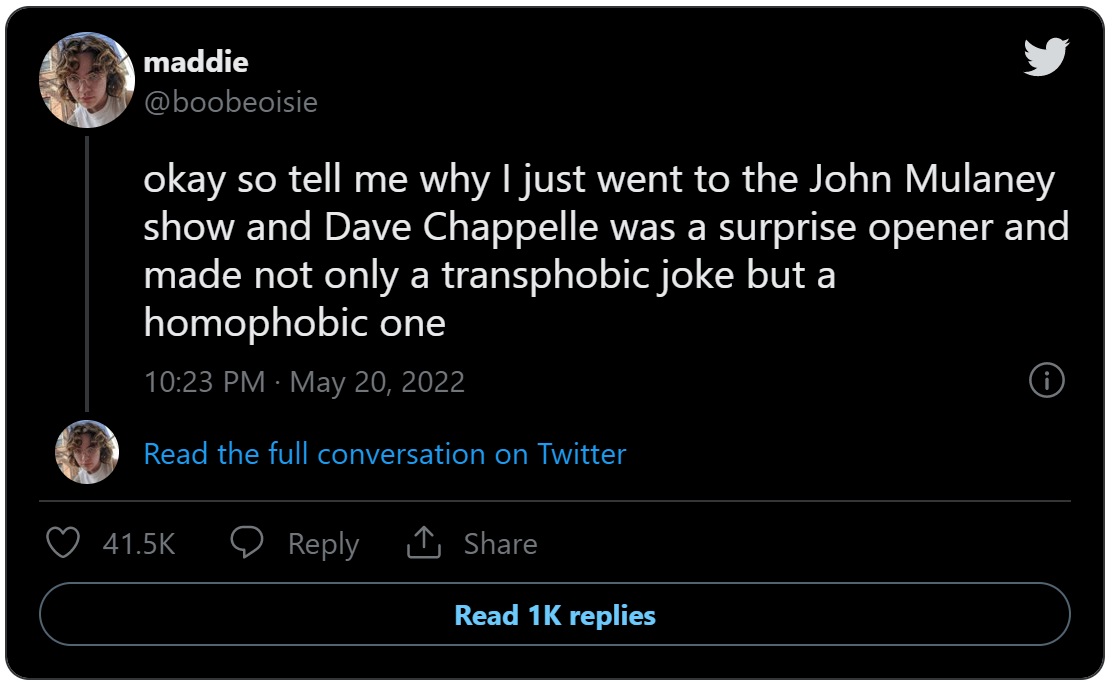 Since it hasn't been stated what alleged transphobic joke Dave Chappelle said at John Mulaney's show it's tough to gauge whether people in the LGBTQ community are overreacting. One thing that's for sure is that Dave Chappelle doesn't care a single bit about backlash he gets. During his 'The Closer' special he famously said that he doesn't care about twitter, because 'twitter isn't a real place'. Essentially the person who stands to take the most damage from this situation is John Mulaney.