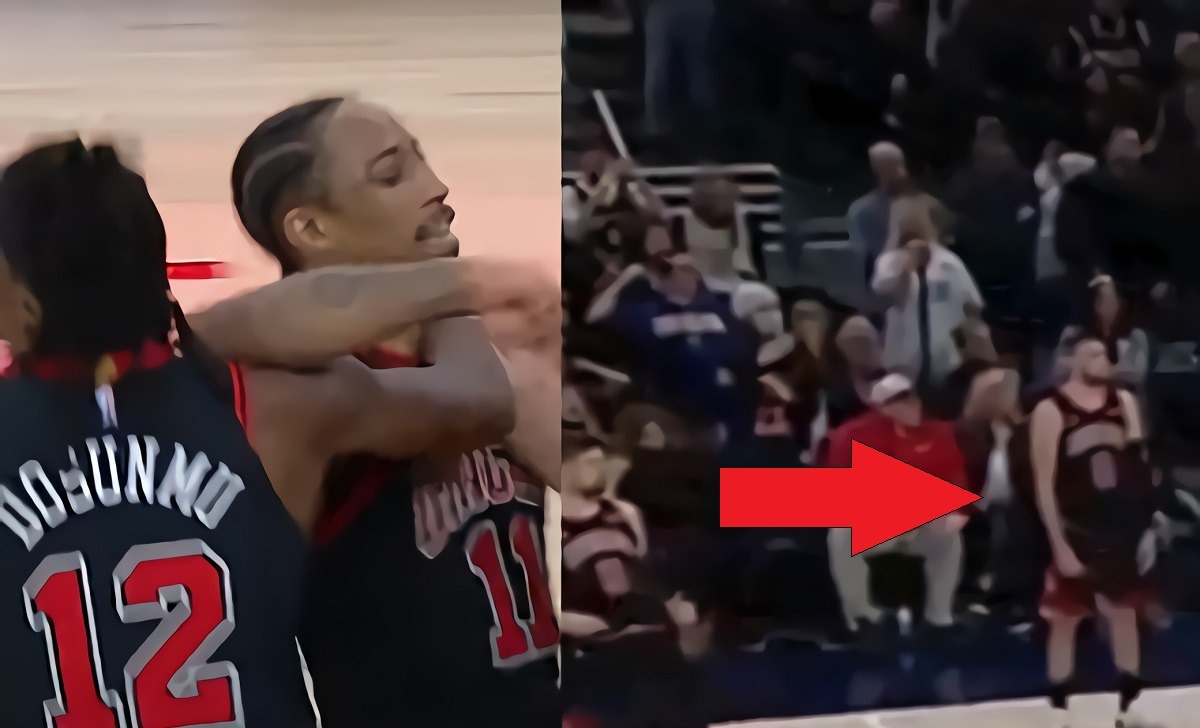 Is Zach Lavine jealous of Demar Derozan? On New Years Eve the Chicago Bulls closed out their impressive run in 2021 with a bang. Demar Derozan hit a game winning shot on the Indiana Pacers with difficultly levels seen rarely on shots of the magnitude. Despite how incredible the shot was, it was another player that stood out more in his grand moment.
Zach Lavine's Reaction to Demar Derozan Game Winner Sparks Jealousy Conspiracy Theory
When Demar Derozan made the game winning shot all his teammates started celebrating except one player. The one guy on the team who had the limelight before he arrived in town. Zach Lavine just stood there after Demar Derozan's game winner, and seemingly looked unhappy.
This has sparked a conspiracy theory that Zach Lavine is jealous of Demar Derozan. Considering how people say Demar is MVP of the Bulls despite the fact they average similar numbers, it's easy to see why people think he might be feeling some type of way. Could Zach Lavine be frustrated about the limelight being put on Demar Derozan?
Just take a look at the videos below, and you be the judge. Why is it that Zach Lavine just stood there at first?
There's no doubt it seemed like Zach Lavine really wanted the basketball in that situation, as he appeared to be calling for it. Had DeMar Derozan missed that shot the conversations might have been around how he lost track of shot clock, and forced up a bad shot (Paul George voice).
However, what took place was a definitive statement that this Bulls team is DeMar Derozan's team. It's possible Zach Lavine isn't happy about that based on his reaction to the game winning shot. It was like he was thinking "That was supposed to be my moment" in his head.
Overall it wasn't Demar Derozan's best night efficiency wise as he finished the game shooting 8-24 for 28 points. However, his aggressiveness led to him shooting 12 free-throws, and he hit the biggest shot of the game in the end. Zach Lavine finished the shooting 7-17 for 17 points. He really liked the 17 number today.
Who would you rather see taking Bulls game winning shots Demar Derozan or Zach Lavine?
Authors: JordanThrilla Staff