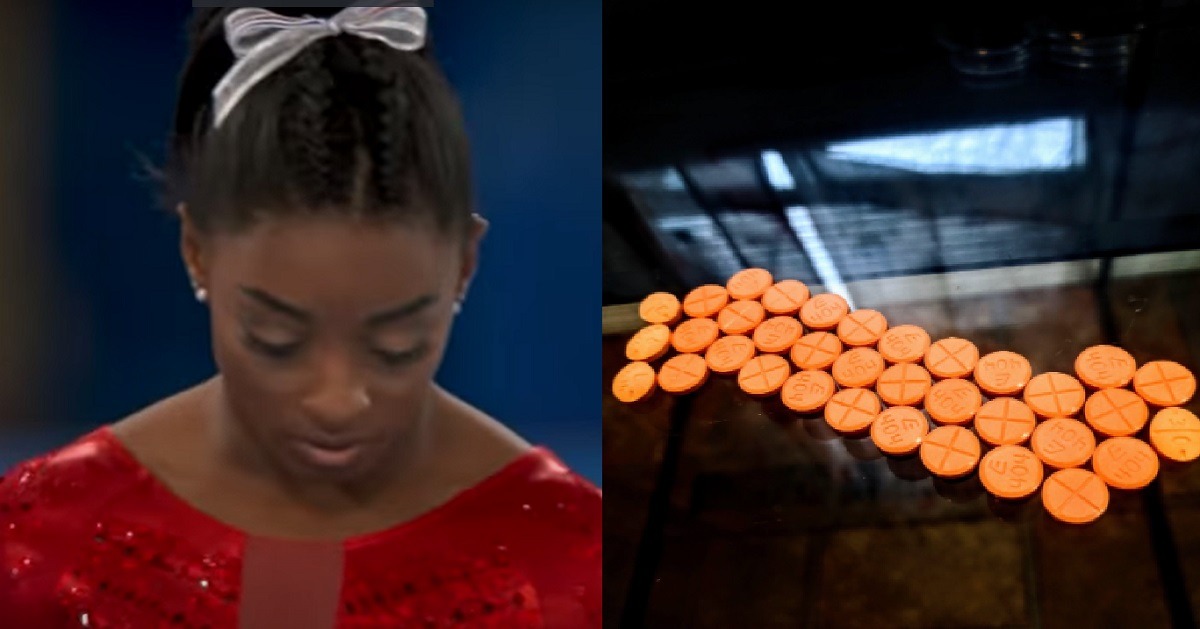 The sports world was reeling after Simone Biles withdrew from the Tokyo Olympics All-Around competition a few days ago. The situation went much deeper than a physical ailment, and may date all the way back to 2016. Some people now believe that Simone Biles is going through withdrawal from taking Ritalin Adderall drugs.
The Evidence Behind the Simone Biles Ritalin Adderall Withdrawal Conspiracy Theory
When the World Anti-Doping Agency's database was hacked by Russians, it revealed that they sometimes make waivers for athletes to use banned substances if they have a medical condition. One of revelations that stood out most was Simone Biles taking Ritalin aka methylphenidate for attention-deficit hyperactivity disorder (ADHD). Ritalin and Adderall are essentially the same type of drug both prescribed for ADHD. At the Tokyo Olympics Simone Biles was not allowed to use her ADHD medication according to reports. This makes some people believe Simone Biles is experiencing Ritalin or Adderall withdrawal symptoms. A key side effect of stopping these medications cold turkey is depression, headaches, and the inability to concentrate.
The Proof Simone Biles has ADHD
In 2016 Simone Biles confirmed she has ADHD in a viral tweet. In the message she rote, "I have ADHD and have taken medicine for it since I was a kid. Please know, I believe in clean sport, have always followed the rules, and will continue to do so as fair play is critical to sport and is very important to me".
She was responding to people who accused her of using Adderall Ritalin type drugs to gain a competitive advantage.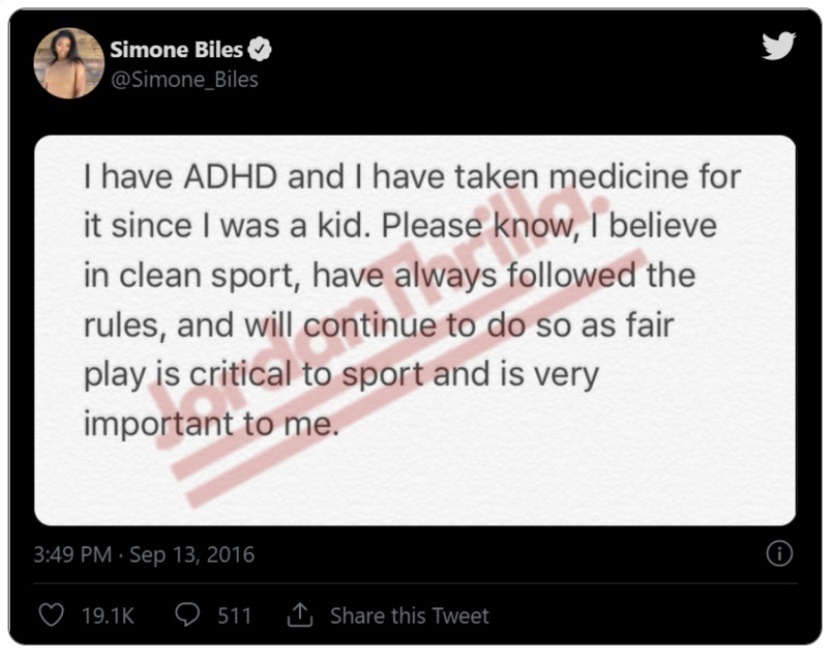 As we all know USA Gymnastics announced it was a mental health issue that caused Simone Biles to withdraw from the Tokyo Olympics. They never stated what was the root cause, which gave life to the Simone Biles Ritalin Adderall Withdrawal conspiracy theory.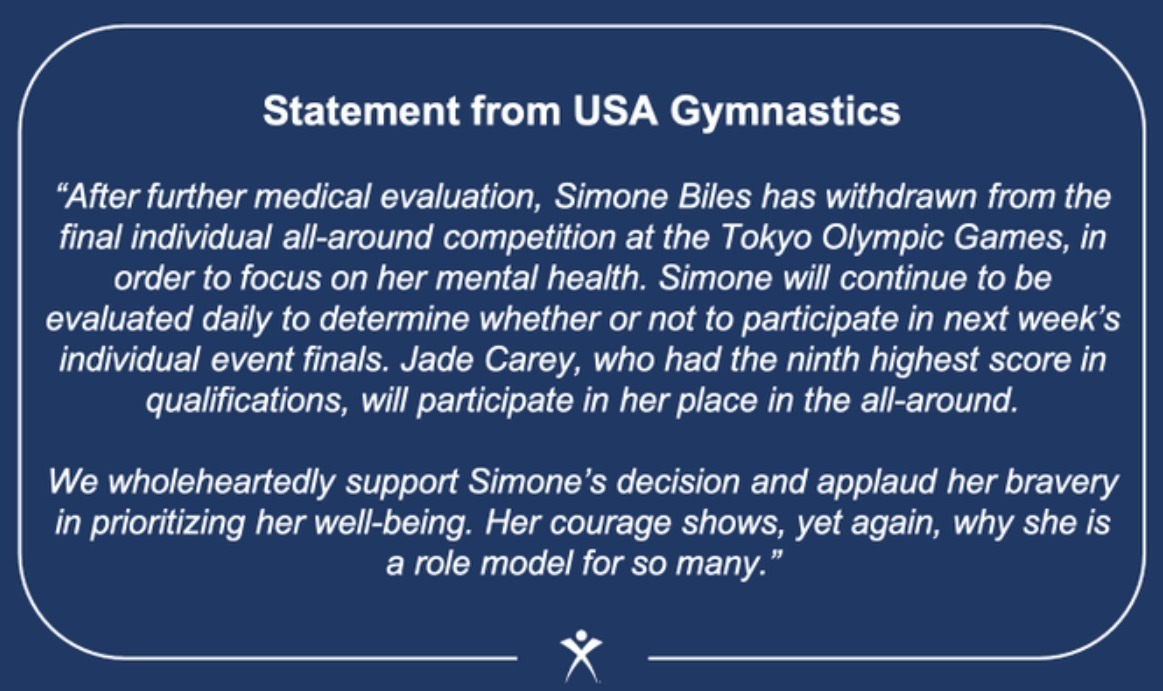 The Signs Simone Biles was Depressed
What stood out most during her final vault was how worried Simone Biles looked before and after it was over. In the footage of Simone Biles' final vault she was looking off into the distance with an extreme sadness in her eyes that conveyed she was very depressed. In that moment it became more evident she was sacrificing mental anguish for living up to expectations to continue competing. Take a look at the sadness on her face in the photo below.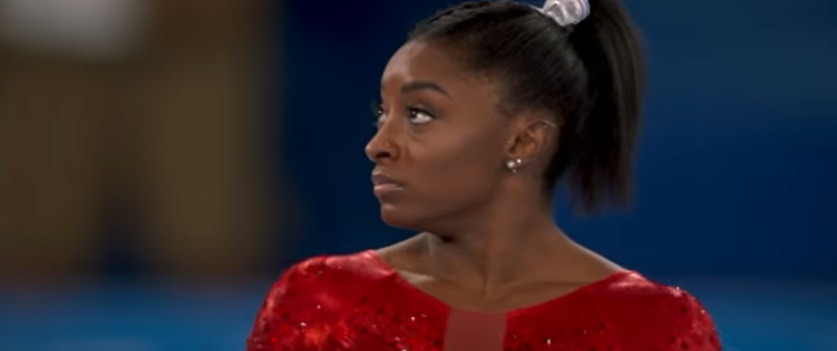 If Simone Biles was going through withdrawals from taking Ritalin or Adderall is simply amazing that she was even able to make that far in the Tokyo Olympics this year. She is a true warrior and inspiration for all.
Hopefully everything works out for her, because ADHD is no joke.
Author: JordanThrilla Staff