Michelle Obama is a beautiful woman, but even she has her moments where things just aren't working well. A no makeup Michelle Obama rough paddling photo with Barack Obama is going viral.
In the pictures Michelle Obama isn't wearing makeup, and looks like she was having the worst day ever. To her defense paddling is a physically intensive task, so they may have had something to do with it.
Take a look.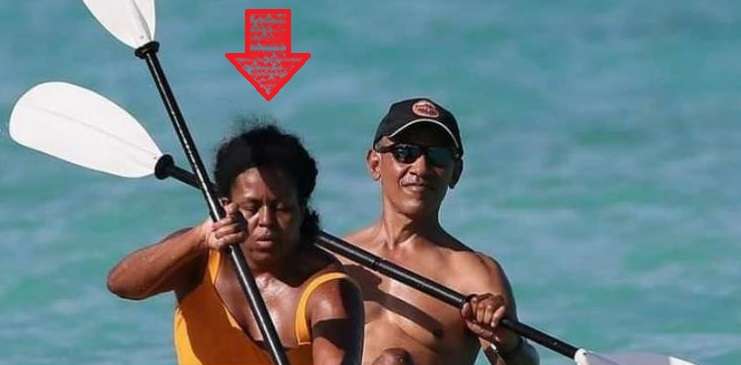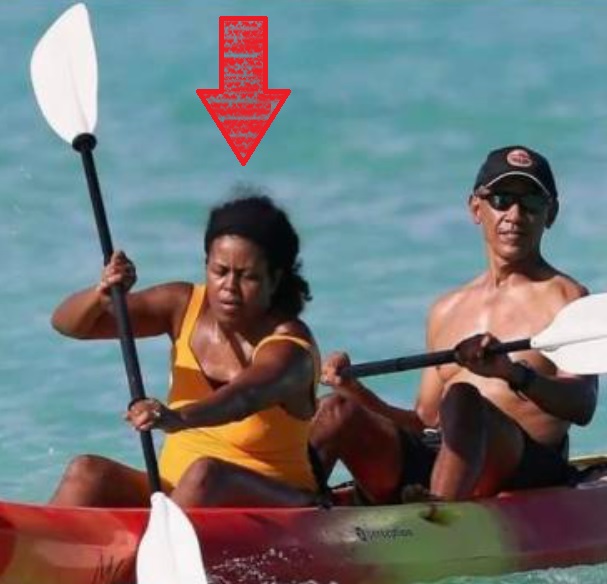 Michelle Obama's roughness in these paddling photos is another level. Here eyes don't even look like they are open, as if she is in pain. On the other hand Barack Obama is looking cooler than other side pillow, almost like he was making Michelle do all the work.
The main take away from this photo should be that even on her worst days Barack Obama still appears to love Michelle all the same. A key to longevity in any relationship.
Author: JordanThrilla