A massive Lockheed Martin Armed Forces Bowl fight during Tulsa vs Mississippi State got so bad that players were seen doing flying Karate Kicks. It's not clear what started the brawl, but literally everyone down to coaching staffs were getting attacked during the brawl.
As the game ended both teams spilled onto the field and all hell broke lose.
Take a look.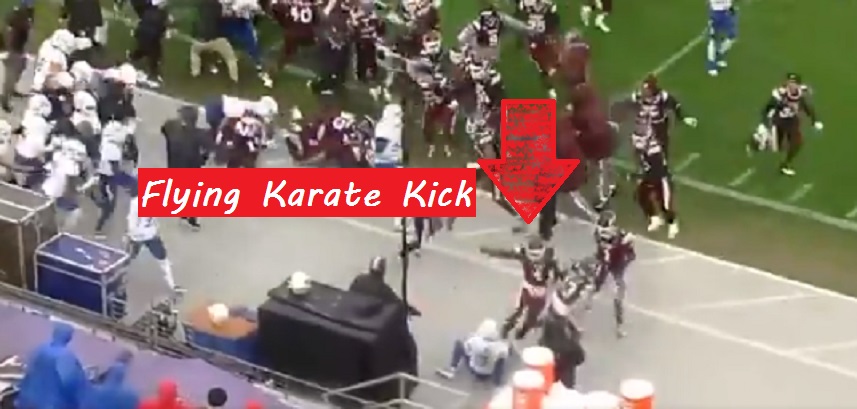 At approximately the 7 second mark of the video you can see number 4 throw a player down then deliver a flying karate kick to his face. He runs for his life after, before his victim could retaliate.
Based on the footage it's clear both teams will probably be severely punished. Hopefully no one was seriously injured. The Tulsa vs Mississippi State fight will forever tarnish the Lockheed Martin Armed Forces Bowl.
Author: JordanThrilla