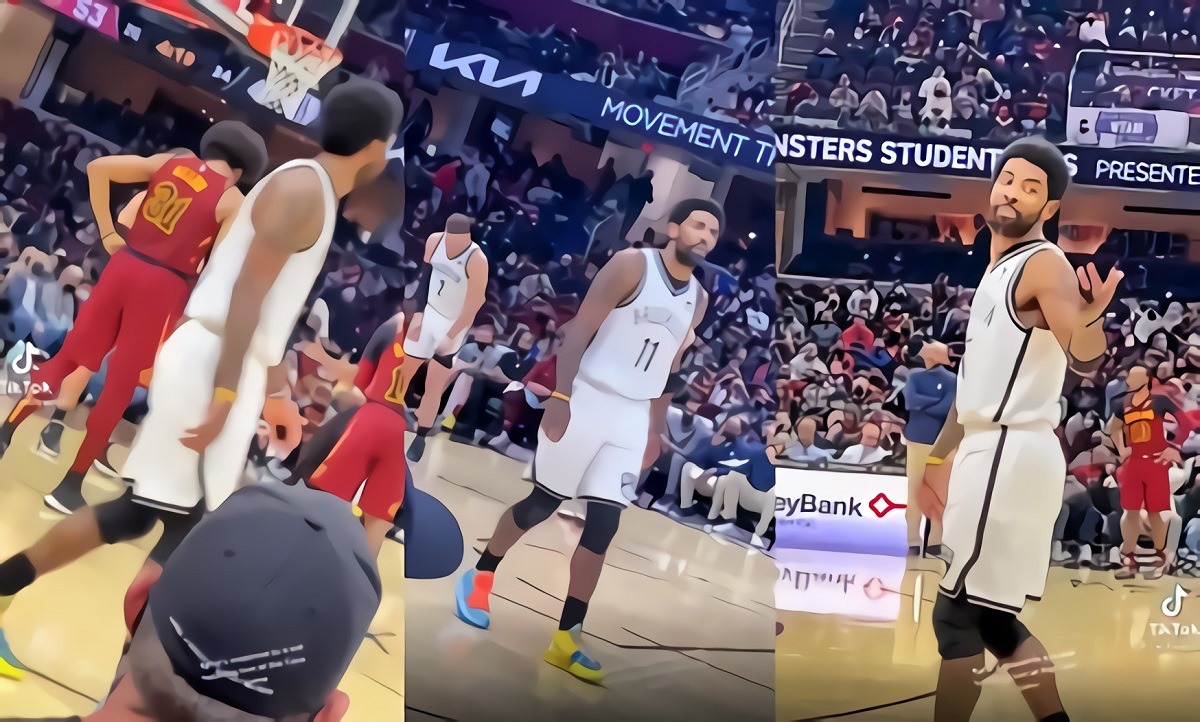 Back in 2016 Kyrie Irving hit one of the biggest shots in NBA history that sealed a resounding 3-1 comeback finals win for the Cleveland Cavaliers. He and Lebron James brought Cavs their first and only championship in the franchise's long history. 6 years later it's 2022, and it appears Cavs fans have short term memory.
Kyrie Irving Calls Cavaliers Fans 'Ungrateful' In Response to Heckler During Nets Loss to Cavs
During Nets recent loss to the Cavaliers, Kyrie Irving was being heckled by a Cavs fan on the sideline. It appeared to be a young kid talking trash to him. He was trying to ignore the fan, but finally he had enough and fired back. The agitated Kyrie Irving said,
"I got ya'll a championship, and motherf*****s still ungrateful".
The Cavaliers fan responded saying "just one though", as if the championship doesn't matter, because he wasn't able to win them another one.
Cavaliers fans should always be grateful for this. Never gets old watching this incredible clutch moment.
One thing Kyrie Irving may be overlooking is the fact that he forced his way out of Cleveland in manner that tarnished his legacy with the franchise. It's not surprising that some Cavaliers fans have disdain towards him despite hitting that shot in the finals. Maybe they aren't ungrateful, and just disappointed he abandoned the city.
Nevertheless that Cavaliers fan heckling Kyrie Irving should have more respect.