Stephen Curry had an incredible night to help Warriors even the series against Boston Celtics in the 2022 NBA Finals, but it was his dad Dell Curry that stole the show. As you probably know back in August 2021 news broke that Sonya Curry filed for divorce from Dell Curry. Then it was found out that Sonya Curry was allegedly cheating with a New England Patriots player whom she is still with now. In a relationship how would you get back at someone who cheated on you? Well Dell Curry may have figured out the perfect way to make Sonya Curry and her new beau mad.
Dell Curry Caught with Steven Johnson's Ex-Wife Who is Sonya Curry's Current Boyfriend at Game 4 of NBA Finals
There was a moment during Game 4 of Celtics vs Warriors the camera zoomed in on Dell Curry's new girlfriend sitting beside him. Apparently Dell Curry is dating a white woman with blonde hair now. It turns out that Dell Curry's new girlfriend is Steven Johnson's ex-wife who is the man Sonya Curry is currently dating. Most people are convinced that both she and Dell Curry are trying to make their ex-lovers angry by being together. Is Dell Curry smashing the ex-wife of Sonya Curry's new boyfriend Steven Johnson? Take a look.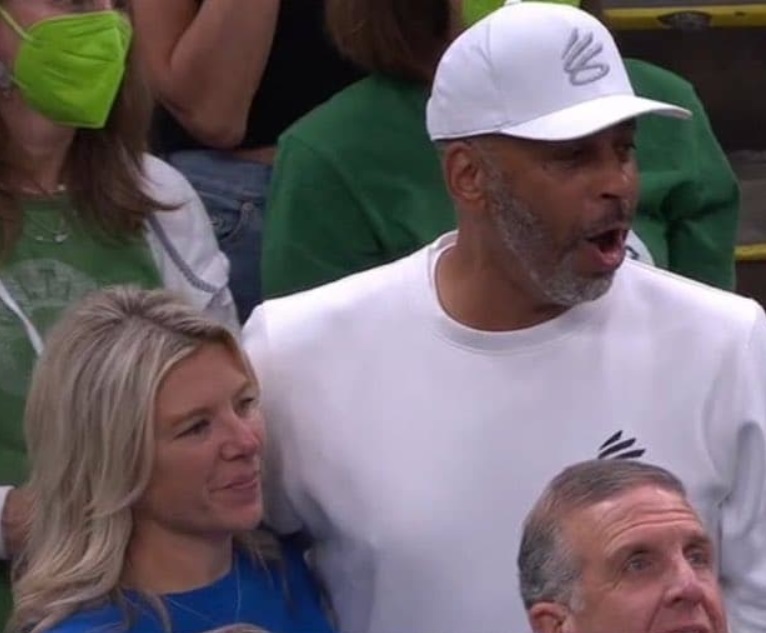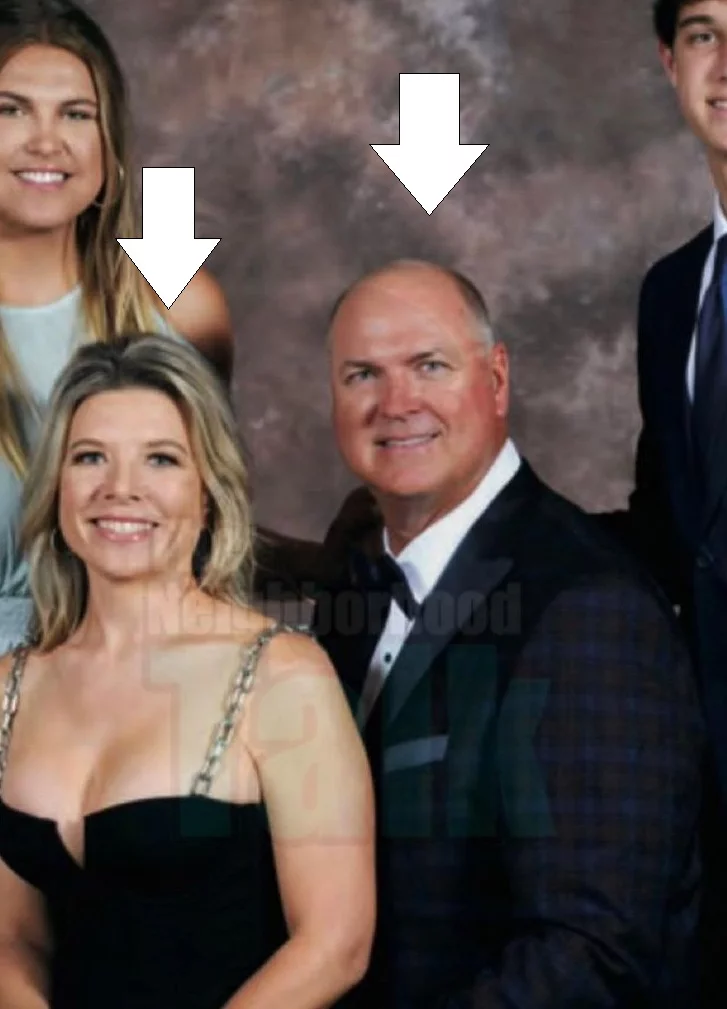 More Details About What Happened When Dell Curry Discovered Sonya Curry Cheating and the Alimony Battle that Ensued
According to leaked court filings by Dell Curry it's alleged Sonya Curry was cheating with former Patriots tight end Steven Johnson. Dell Curry was trying prevent Sonya Curry from getting alimony, because he claimed she is living with her new beau in Tennessee. As result Dell Curry kicked Sonya Curry out his house. However, because Dell Curry kicked Sonya Curry out their house she claims she is living by herself, which makes her entitled to alimony payments. It's not clear where their court case stands at the moment.
When Did Sonya Curry Start Dating Steven Johnson?
According to reports Sonya Curry still denies cheating on Dell Curry stating that her relationship with Steven Johnson started after they decided to legally separate in March 2020. In essence she is saying Dell Curry was the only one that was being unfaithful during their marriage, because it's also alleged that Dell Curry was cheating on Sonya Curry, and everyone in their family knew about it. His alleged infidelity was like an open secret.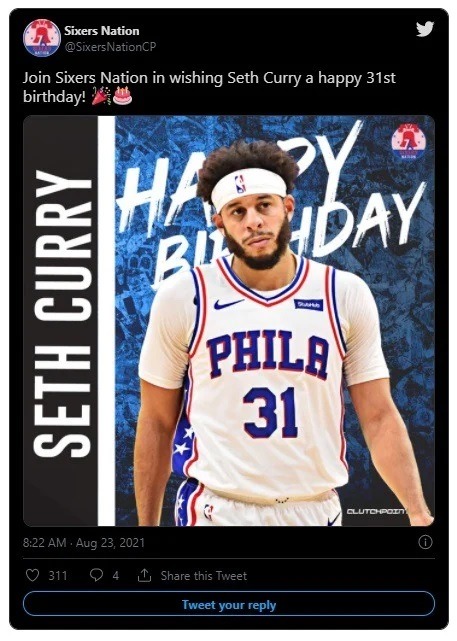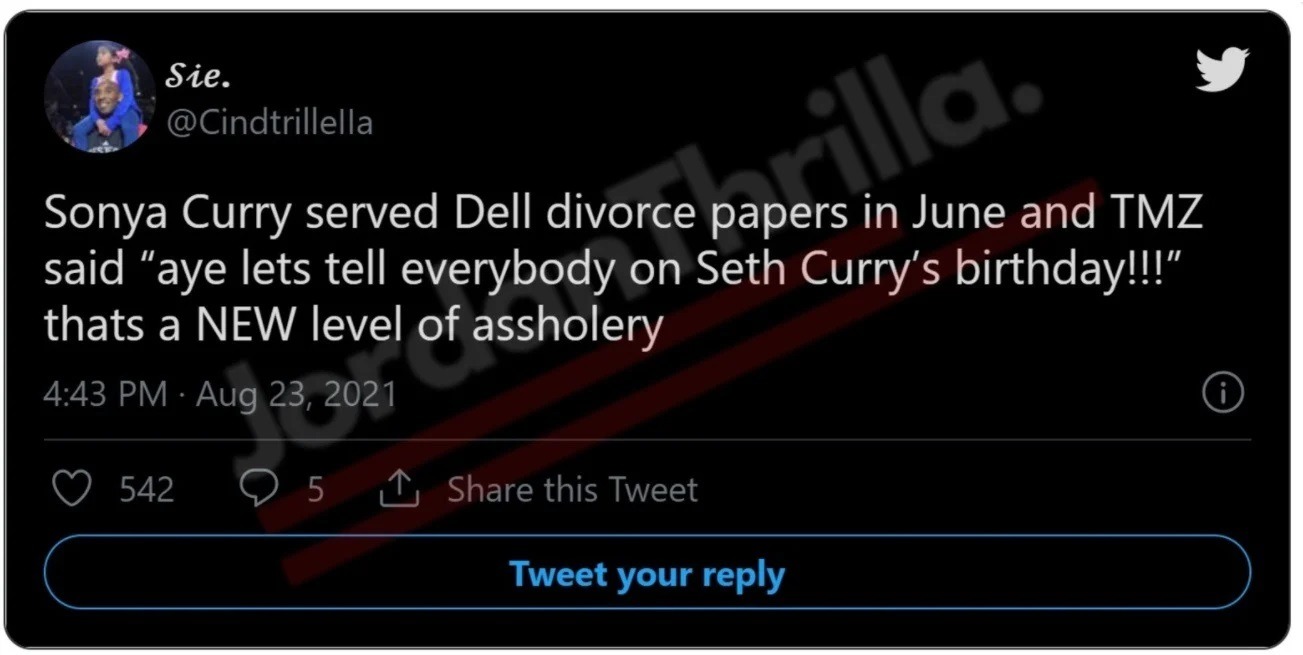 The divorce battle between Dell Curry and Sonya Curry went public on on Seth Curry's 31st birthday as you can see in the tweets above. It's ironic that it's ruling headlines again during Stephen Curry's most important NBA Finals in terms of his legacy.
Dell Curry dating the Ex-wife of Sonya Curry's boyfriend Steven Johnson is just all kinds of messy. It could be a surefire sign that there is still some tension between the Curry's one year later. The basketball power couple met at Virginia Tech University, and got married in 1988, but now make a good ESPN 30 for 30 story.