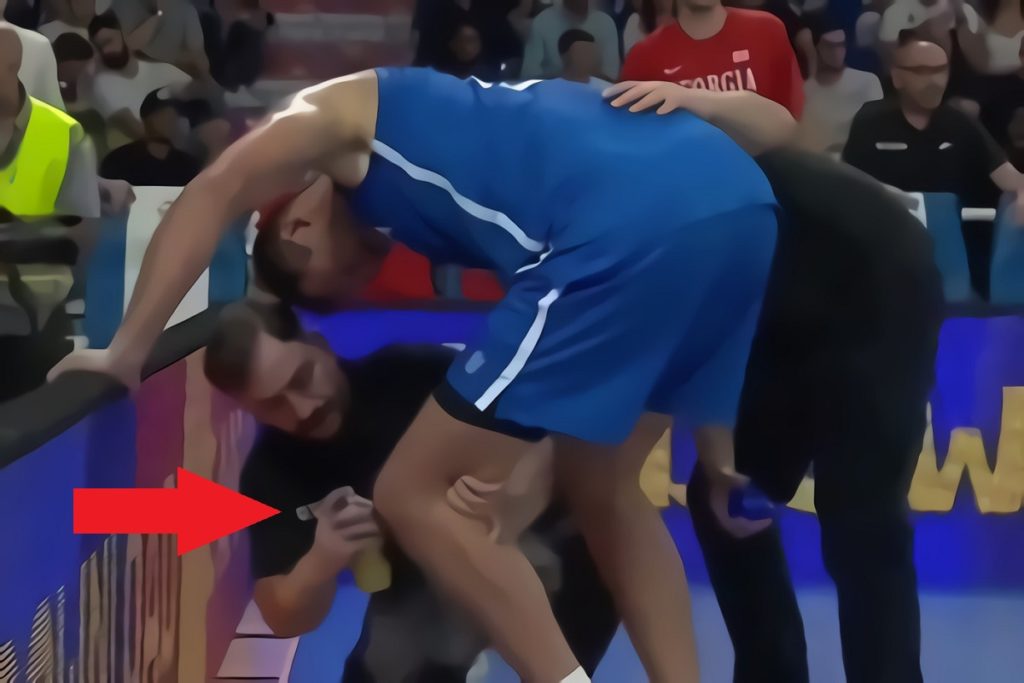 Recently there has been a trend of NBA players getting injured in Summer Basketball action, and the trend sadly continued today. Recently the world learned that Chet Holmgren would miss the entire NBA season with a Lisfranc fracture in his foot after he got injured guarding Lebron James during a Pro-Am game. Now Danilo Gallinari apparently suffered what could be a serious knee injury during an international basketball tournament.
Closeup View of Danilo Gallinari's Knee Implosion Injury During FIBA World Cup Qualifier Goes Viral
Danilo Gallinari is currently playing for Italy in the FIBA World Cup Qualifiers 2023. Today they were playing Georgia in a very important matchup. In the 4th quarter with about 9 minutes left to go things took a scary turn when Danilo Gallinari injured his knee non-contact on a fast break play. Sadly it was that same knee he injured during his Nuggets tenure that require two separate procedures to fully fix. In this situation there is good and bad news.
The bad news is on the surface the injury looks like it could be severe. Preliminary exams allegedly revealed that his surgically repair ACL is still stable, but it looks like the major portion of the damage occurred to the outside of his knee. A closeup view of Danilo Gallinari's knee implosion injury showed what looked to be the LCL region completely deformed. The scary part is he wasn't even moving that fast when it happened. Take a look at the injury, and the closeup photo going viral.

The great development in this situation is that Danilo Gallinari was standing while celebrating with Italy after they pulled out the win. However, that doesn't mean his knee injury isn't serious.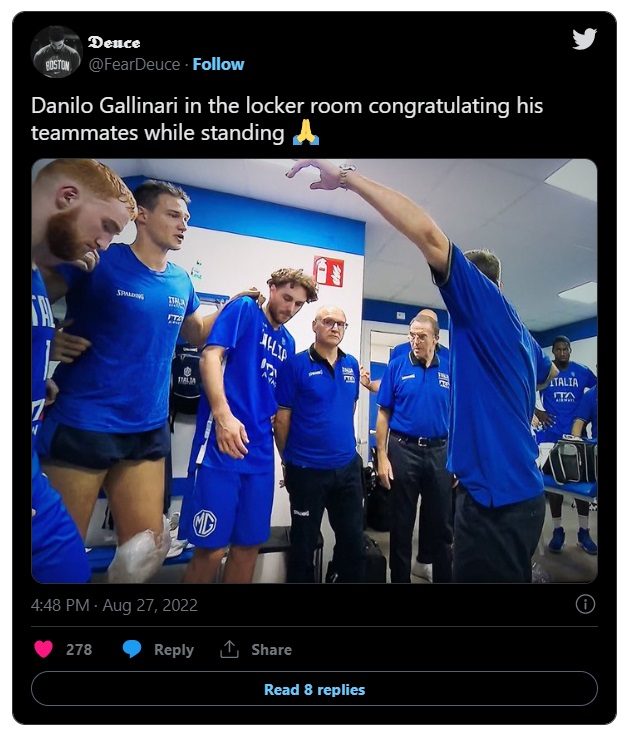 Danilo Gallinari was traded to the Spurs in the deal that sent Dejounte Murray to the Hawks, but then signed with Celtics after clearing waivers. He was going to be an integral part of their offense with his shooting ability spreading the floor, and his size. Hopefully his knee injury is something he can recover from before the NBA season starts.