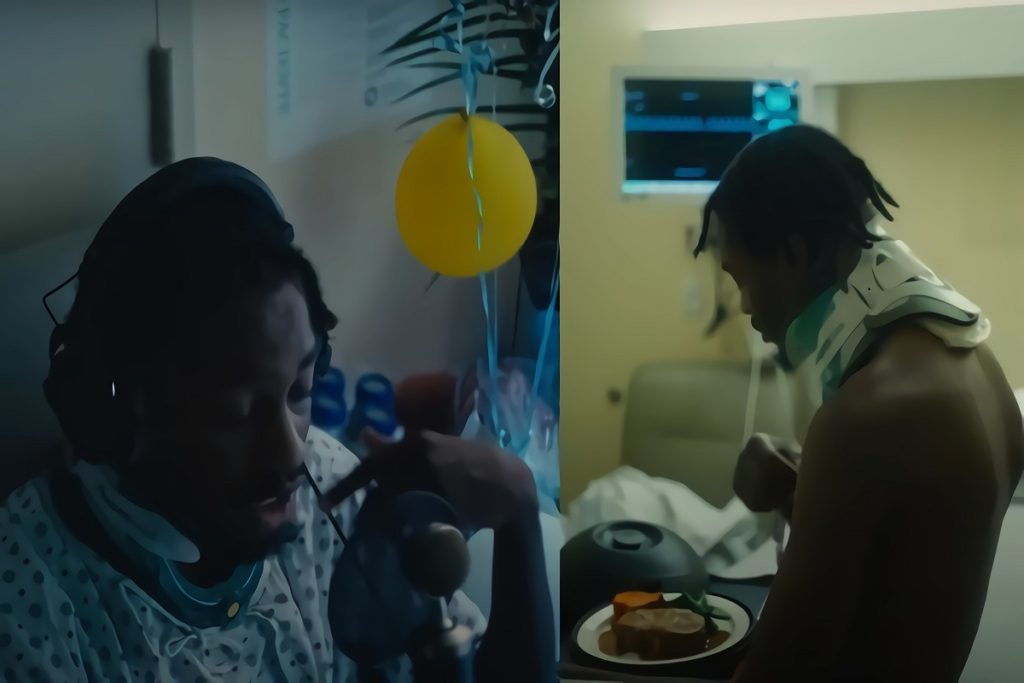 Lil Tjay looked death in the eye after being shot 7 times then beat odds by surviving despite his lungs collapsing twice at the hospital. Now he's already back to making new music, and also he's already going down the path of dissing his dead enemies. Considering what he has just been through, people are worried that he's stirring up trouble again that could put his life back in danger.
Why Did Lil Tjay Diss Dead Rappers Woo Lotti, Rah GZ, UE, and Dummy in 'Beat The Odds' Lyrics?
A few days ago Lil Tjay released a video for his first song since surviving the shooting called 'Beat the Odds'. The emotional video shows footage of him on the stretcher, and some of the things he went through while fighting for his life at the hospital. In the 'Beat the Odds' lyrics he talks about how lucky he is to be alive, and how the situation is motivating him, but in his second verse things took a sinister turn when he started talking about his enemies who are dead, some of which were recently murdered.
During the second verse of the 'Beat the Odds' lyrics Lil TJay dissed Woo Lotti, Rah GZ, UE, and Dummy who are all deceased. In the song he says, "You heard they killed who? Drugs talking, sound like molly. Can someone tell the vlogs, Get off of my D? Never had no doubt if I'm going to make it, or no probably cause I ain't Dummy, Rah, U.E, or Woo Lotti". Considering Lil Tjay just survived a murder attempt is it really smart to say things that will likely anger people who could harm him again while he's still recovering from a shooting? That question is why people think Lil Tjay dissing his dead opps so soon is a bad decision in his first track since getting shot. Take a listen, and pay attention to his second verse.
If there is any positive to this situation it might be the fact this shows how brave and honest Lil Tjay is when it comes to putting his thoughts into his lyrics. He doesn't hold back from saying exactly what he feels, regardless of the potential consequences. It's cool to see he's already healthy enough to make music for his fans again.
However, it was really sad to hear Lil Tjay dissing dead rappers after surviving getting shot 7 times, and being close to death himself just a few weeks ago. People feel this situation is another example of why there seems to be an endless revolving cycle of tragedy in the hip-hop world in terms of shooting incidents. Can there ever be complete peace with the endless and unnecessary disrespect?