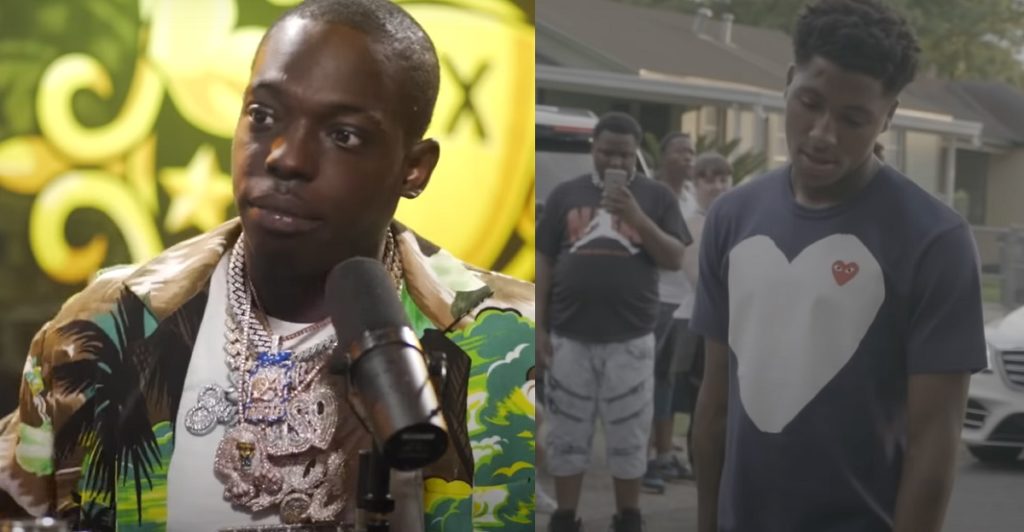 In possibly one of the most surprising hip-hop beefs this year Bobby Shmurda, Wack100, and NBA Youngboy are really going at each others necks. The situation started the way it often does in celebrity drama with an infamous leaked text scandal. It seems like NBA Youngboy was trying to embarrass Bobby Shmurda, and naturally he's not taking kindly to that.
Bobby Shmurda Responds to NBA Youngboy Leaking Private Text Messages and Threatens to Shoot Wack 100
In a viral Instagram post NBA Youngboy leaked text messages from Bobby Shmurda where it seemed like he was ranting about some financial struggles. Then Wack 100 made some comments that made it further seem like they were trying to say Bobby Shmurda is broke, or on the verge of financial ruin. The trash talk continued in an IG live video where NBA Youngboy, said Bobby Shmurda forgot how to rap, and was a lost soul.
In response Bobby Shmurda threatened to shoot Wack 100 when he sees him, and bragged about making $10K per song off residuals. In another Instagram post he called NBA Youngboy "the FEDS" for leaking their private texts. Both are on the record saying they don't want any problems for different reasons, but it still seems like this is a beef that isn't going to end anytime soon. All in all it seems they really got under Mr. Shmurda's skin.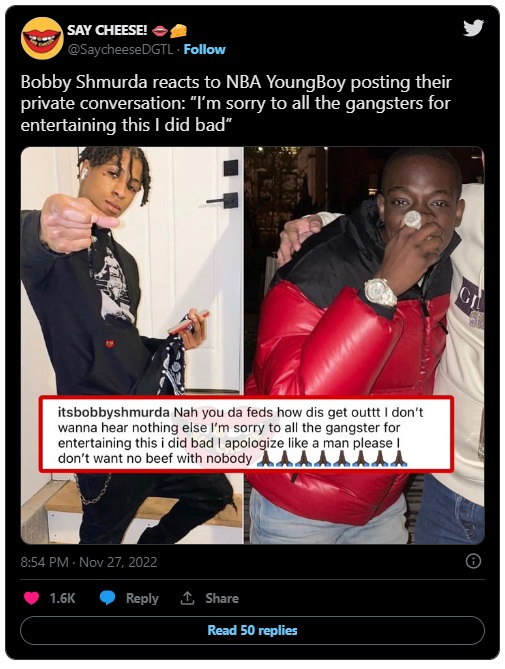 Bobby Shmurda threatening to shoot Wack 100 on Instagram Live was peak levels of bad decision making, especially considering he's on parole until February 23, 2026. It might behoove him to be very careful with his words and actions.