Is Young MA pregnant? Possibly the most manly female rapper of all time may be bringing new life into the world. According to a viral rumor a man got Young MA pregnant.
Naturally this development is shocking to most people since Young MA seemed like the type of woman who would hate having kids. Remember not to long ago Young MA was using eyelashes as a beard on Instagram Live to mimic facial hair. Now that same Young MA is having a baby?
Can you imagine Young MA being a mother and wearing eyelash beards?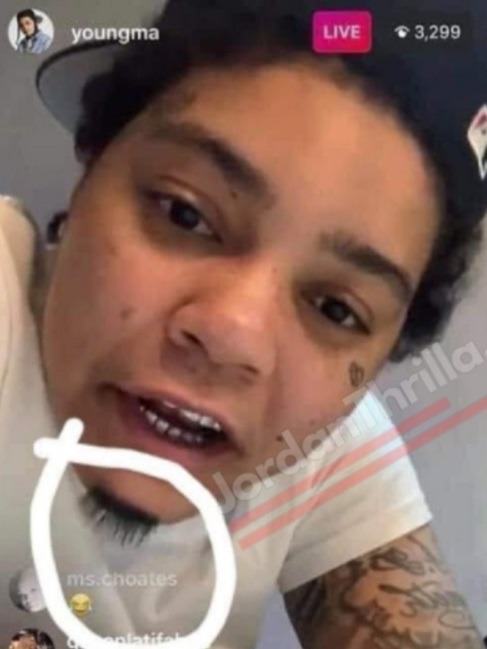 Here were some of the social media reactions to Young MA pregnant.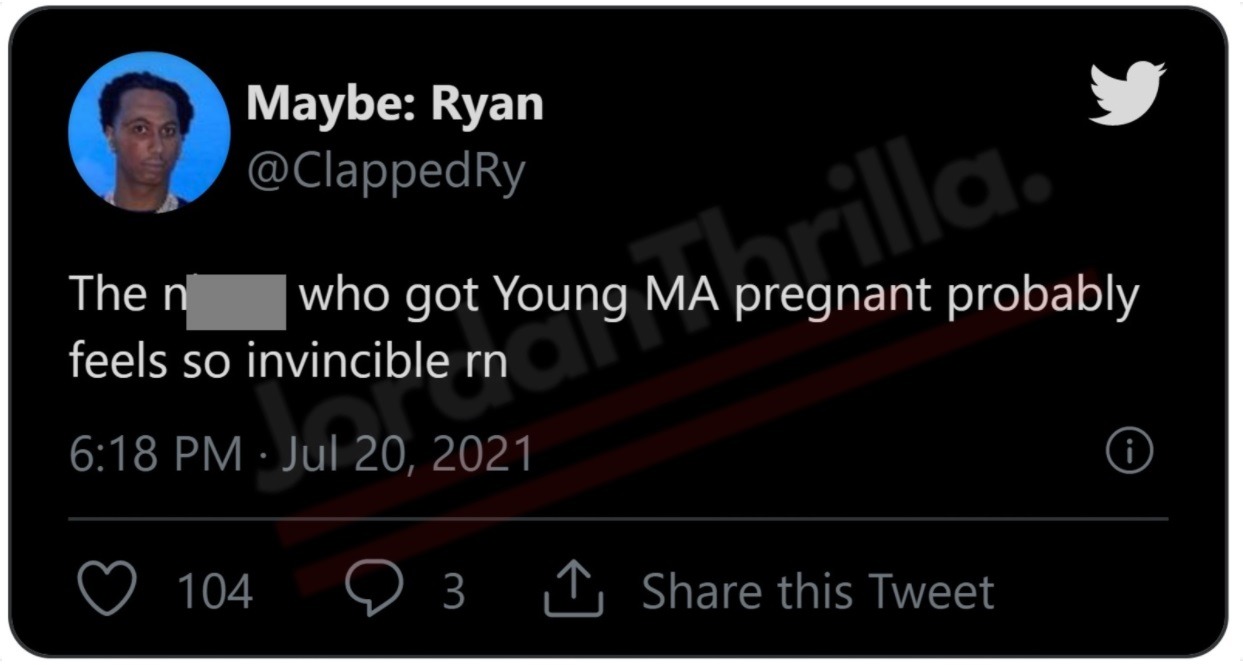 Young MA is pregnant and it's not by me???? pic.twitter.com/WMZFE2BBHn

— insomnia (@whothefukcares_) July 20, 2021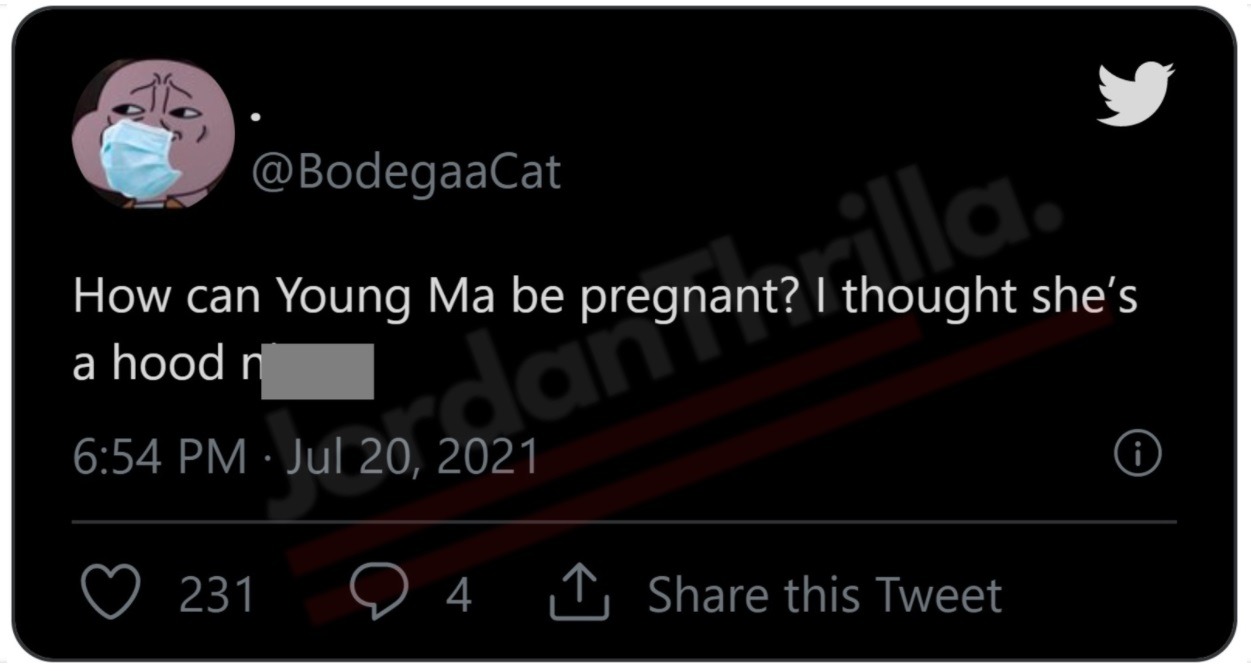 the guy who got young ma pregnant: pic.twitter.com/CYbS5oP2Q0

— MILLI (@_JayMilli_) July 20, 2021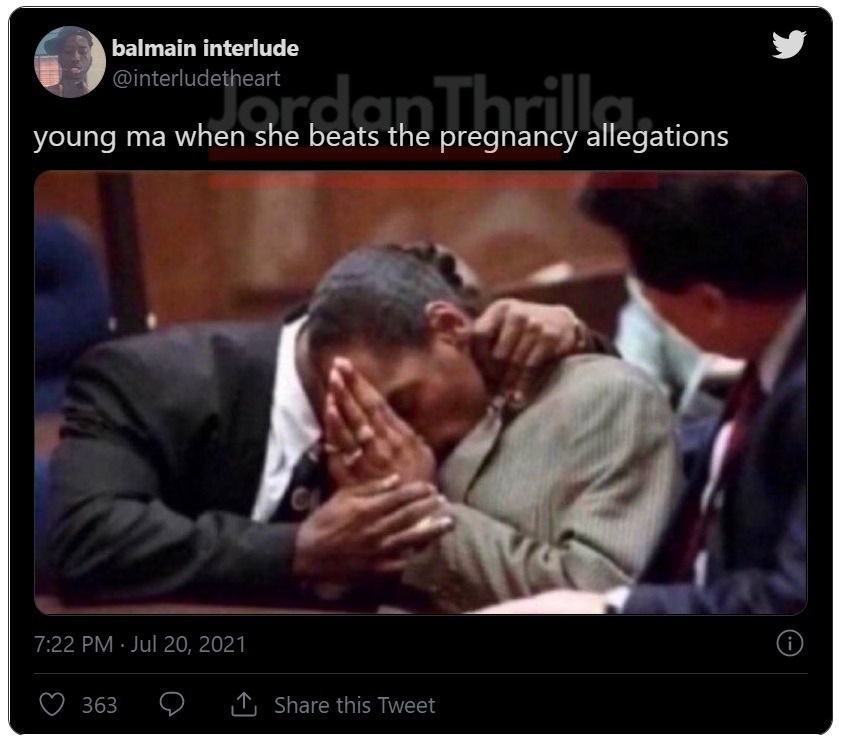 Currently there are no alleged details on how far along she is, or when Young MA is giving birth. At the end of day Young MA is a pioneer in hip-hop, and has chance to become a pioneer among baby mamas. She can potentially break the mold of the image society thinks a mother should be. She could end up being the most masculine nurturing mother in hip-hop history.
If it's true that Young MA is pregnant congratulations to her and the baby daddy. Who is the father of Young MA's child?
Author: JordanThrilla Staff