Is the Joe Budden Podcast crew back together? A new picture of Rory, Mal, and Joe Budden sitting together reunited has fans rejoicing. The picture was posted on Instagram by Rory, and shows all three of them smiling like friends on good terms.
Ever since the feud went public Joe Budden hasn't given much details into what really made them fall out. He did an short interview during Clubhouse, but didn't say much. He then posted another video saying that he was going to therapy with Rory.
Things were looking bleak for their reunion when Joe Budden started doing his podcast solo, and allegedly liked a tweet with a video saying Rory and Mal were easily replaceable. However, it seems they may have finally made peace.
Take a look at the Joe Budden Podcast Crew Reunited.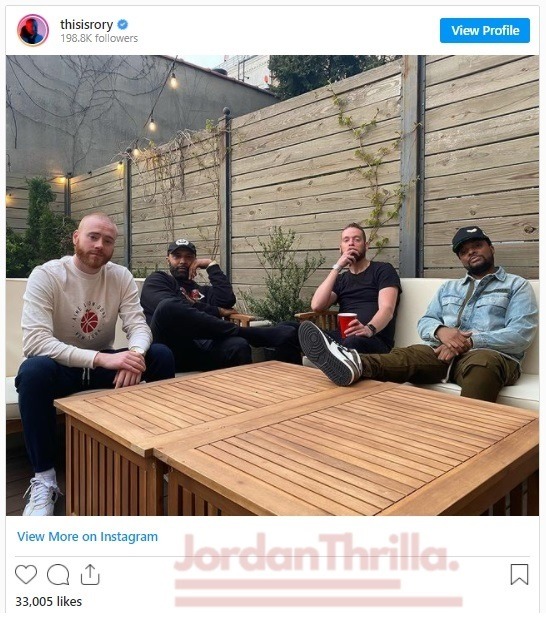 When the beef between Rory, Mal, and Joe Budden was still a new story many people had doubts about how real it actually was. People were speculating it was publicity stunt. This picture of the Joe Budden Podcast crew reunited together so soon could be proof supporting that theory.
If it really was publicity stunt then it was a really good one, because they got a massive amount of attention. Their first show back together is going to do numbers.
Author: JordanThrilla Staff