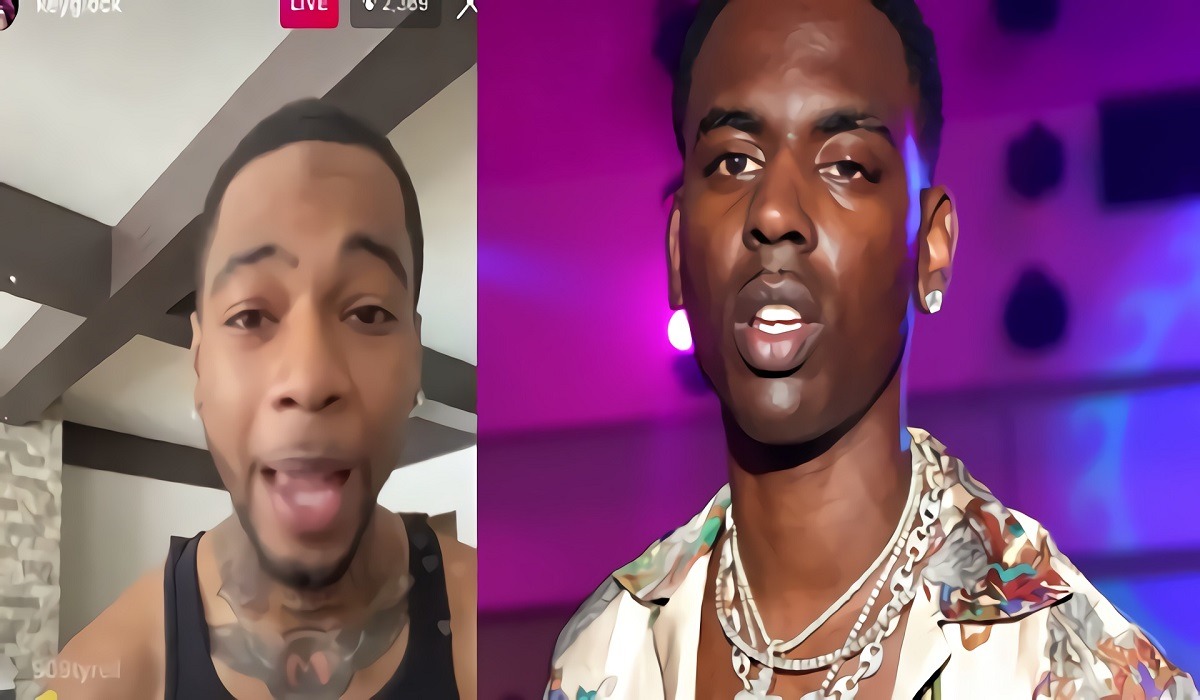 Earlier this week Memphis Tennessee turned into a warzone after Young Dolph was shot dead a Makeda's Butter Cookies. Shortly after that news broke there were reports of Blac Youngsta grandma's house getting shot up, and Yo Gotti mama's restaurant coming under gunfire as well. With everything going on, it seems some rappers are getting out town before things get worse.
Why Do People Think Key Glock is Moving Out of Memphis Due to the Young Dolph Shooting?
People are convinced that Key Glock is moving out of Memphis after a viral photo showed his car collection being taken away on a moving car truck. While the exact details behind the photo aren't known, it definitely looks like he is making a major move to another city.
In the photo you can see Key Glock's yellow Mercedes SUV, Bentley Truck, and Lambo on a Truck.
Key Glock Found out Young Dolph Died on Instagram Live
Key Glock's reaction to Young Dolph's death on IG Live shows that the situation has really affected his mental. Key Glock finds out Young Dolph died during an IG Live session with fans, and abruptly ended his feed.
On the day the Young Dolph, Blac Youngsta grandma, and Yo Gotti's mom shootings happened this was how Memphis was looking. Police were everywhere trying to restore order, and prevent further shootings.
Considering everything that's happened you can't blame Key Glock for moving out of Memphis if he really is. Sometimes the safest thing to do is move away from a war ground before you become another victim.
Right now Memphis doesn't seem like a safe place to be for a high profile person like Key Glock.
Authors: JordanThrilla Staff