Is Tom Brady on a mission to date all of Kanye West's exes? That's what some fans are speculating after the NFL star was seen getting cozy with Irina Shayk, who dated the rapper shortly after his divorce with Kim Kardashian was finalized.
According to eyewitnesses and viral photos, Brady and Shayk were spotted in his car on July 23, with him touching her face in a romantic manner. They were also seen entering his house later that night, and she was photographed leaving the next morning.
This comes after Brady was rumored to be seeing Kim Kardashian, who filed for divorce from West in February 2021 after six years of marriage. The two were seen together at Michael Rubin's all-white party on July 4, where they reportedly hit it off and exchanged phone numbers.
A viral rumor claimed that West was not happy about Kardashian moving on with Brady. West and Brady have known each other for a long time. In fact in 2021, Kanye West posted a video of Tom Brady playing catch with his son Saint.
Some fans are convinced that Brady is deliberately targeting West's ex-girlfriends, and knows it's making him mad. They point out that both Kardashian and Shayk are stunning brunettes who have similar features and style. They also wonder if Brady has a crush on West himself, and is trying to get his attention by dating his former flames.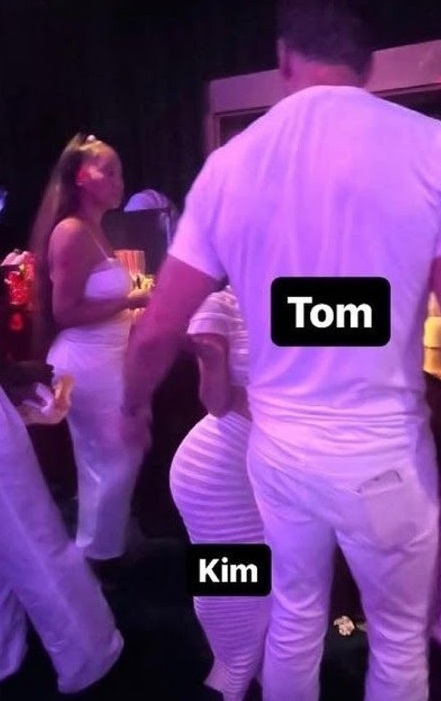 Tom Brady is probably just having fun and enjoying his single life, after ending his 12-year marriage with Gisele Bundchen in May. Yet still it's easy to see why some people find it strange that he was spotted with two of Kanye's exes in the past three weeks.
What do you think? Is Tom Brady trying to smash Kanye West's ex-girlfriends on purpose, or is it just a coincidence?