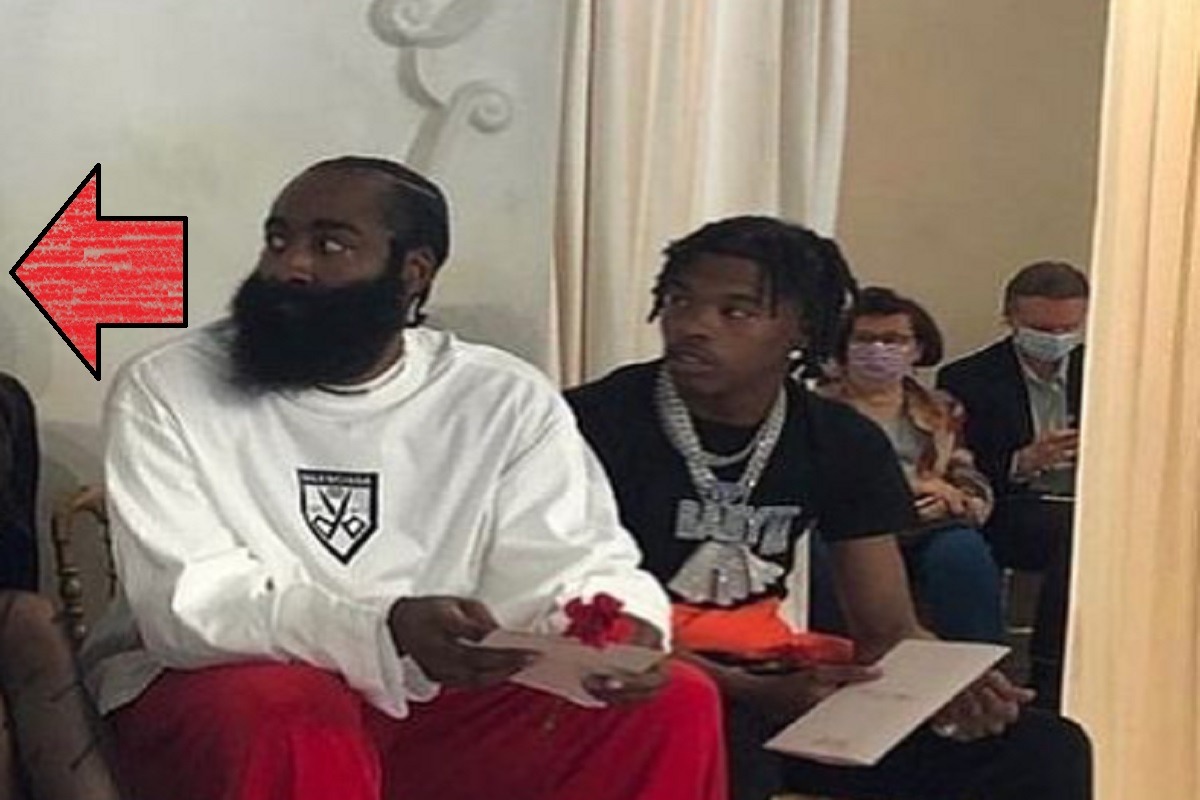 A new photo of Kanye West, Irina Shayk, James Harden, and Lil Baby chilling together at a fashion show in Paris has social media talking. What stood out most was the expression on Irina Shayk's face, and her demeanor in comparisons to others in the photo, with exception of Kanye who had on his mask. On the surface it appears Kanye's girlfriend Irina Shayk was uncomfortable sitting next to James Harden and Lil Baby.
No one really knows what she was thinking about in that moment, but it really looks like she didn't want to be there. While everyone was looking at something to the left, she was looking straight forward with the "what am I doing here" look on her face. On social media people think it was case of her being outside her normal social circle. Before she started dating Kanye West you would probably never see her hanging with Lil Baby and James Harden, just off the strength of them never crossing paths.
Are people overthinking things, or is social media onto something?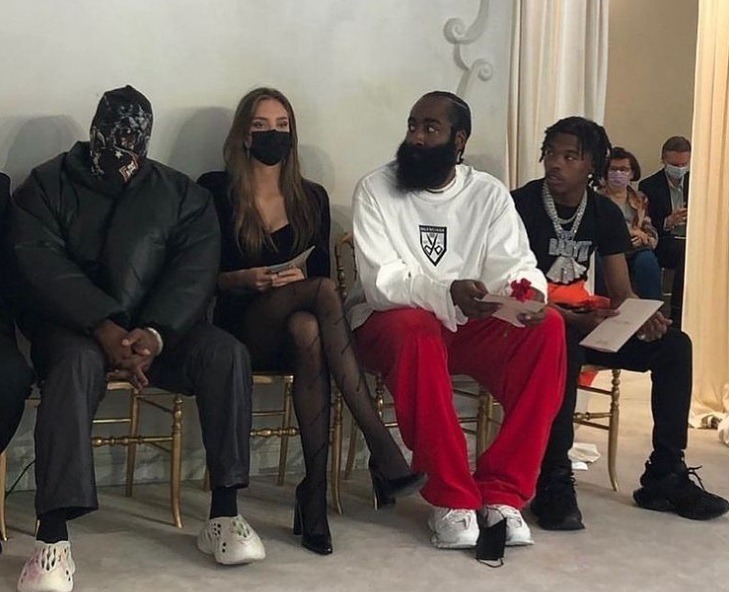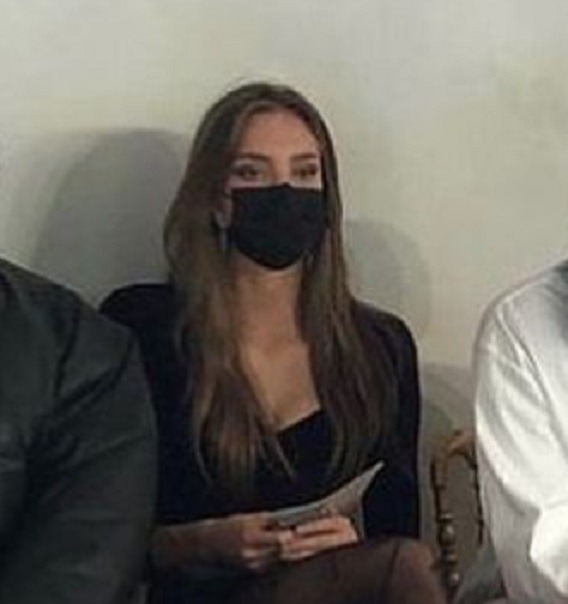 Some people allege that Kanye and Irina Shayk are together only for publicity, and there is no true love between.
Moments like this make you wonder if that could be true, but then it again you can't judge a situation just from photos.
Author: JordanThrilla Staff