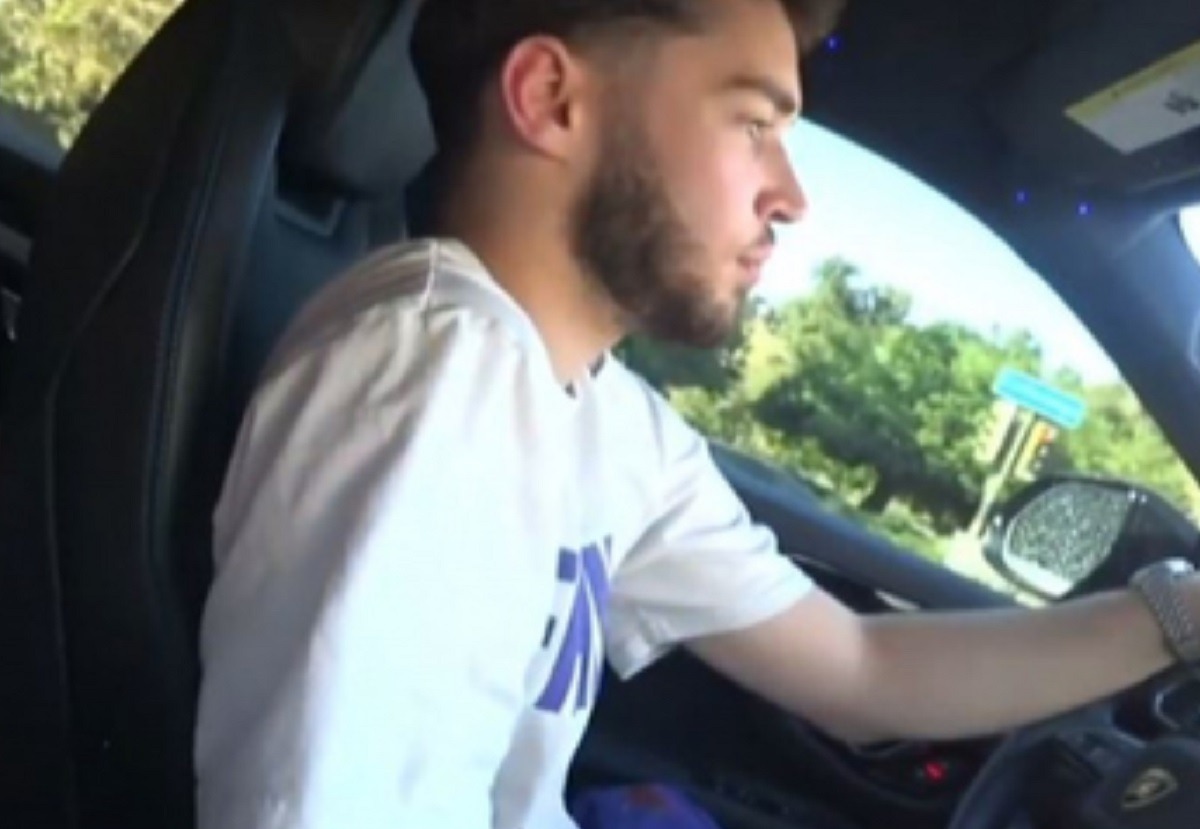 Hashtag #FreeAdin is trending worldwide after Adin Ross was banned from Twitch for a very peculiar reason. According to his twitter account he might be banned permanently. People are shocked at the hypocrisy of the situation considering what is allowed on Twitch's platform.
Why was Adin Ross Banned From Twitch?
Twitch banned Adin Ross for reading a chat at a red light while he was driving during a livestream. Apparently that is a major violation of Twitch's policies, and can result in a permanent ban. Adin Ross has reacted to his ban saying that he was 100% guilty, and asked for forgiveness. His fans are irate, because Twitch allows users to post semi-explicit material with much less repercussions.
Take a look at some hashtag "Free Adin" tweets in reaction to his ban from the platform.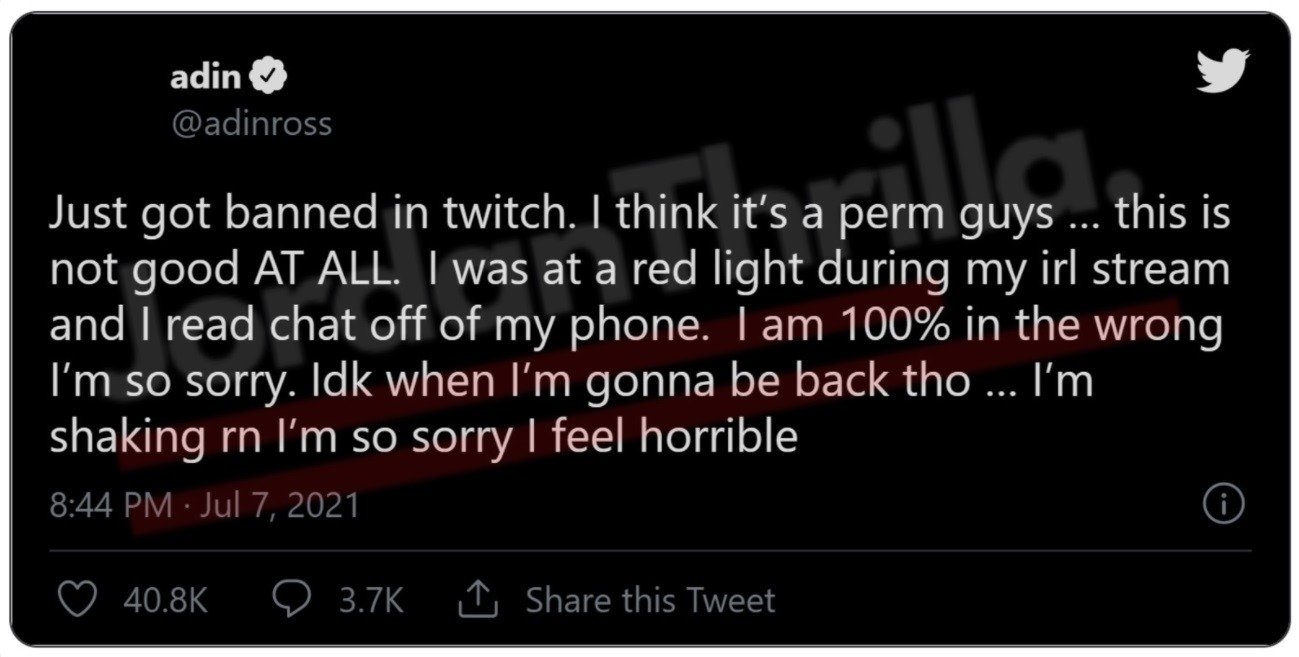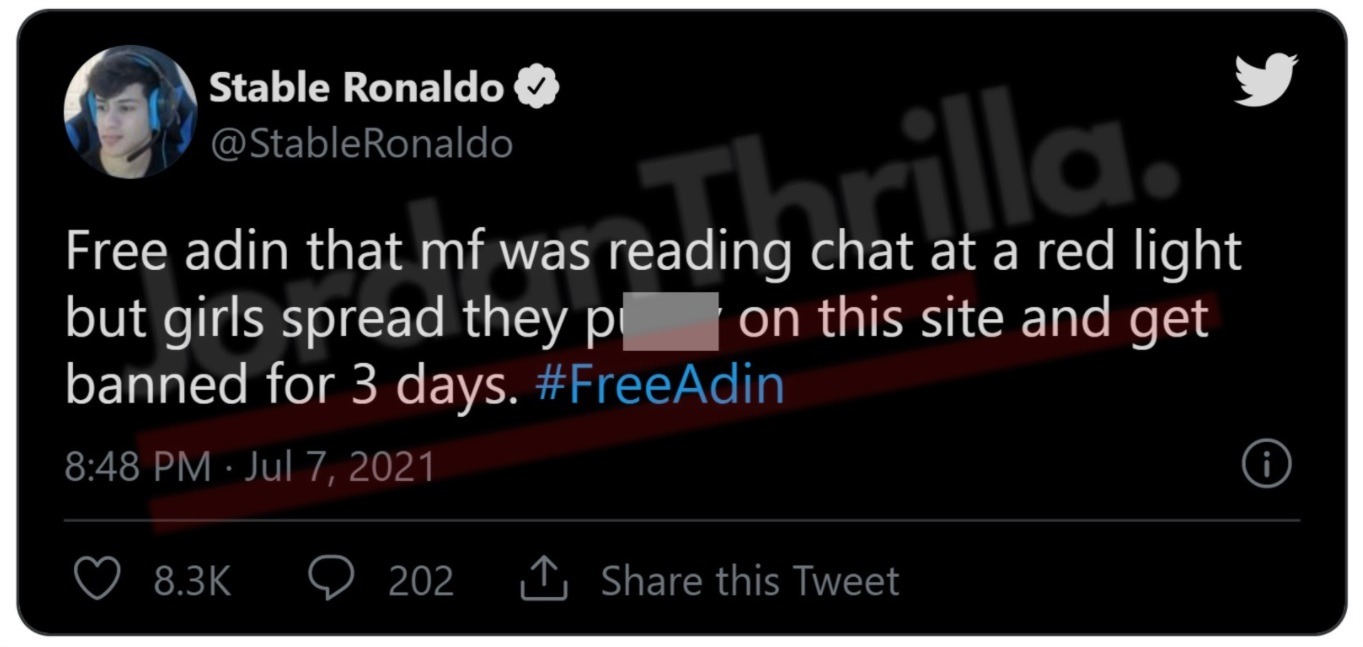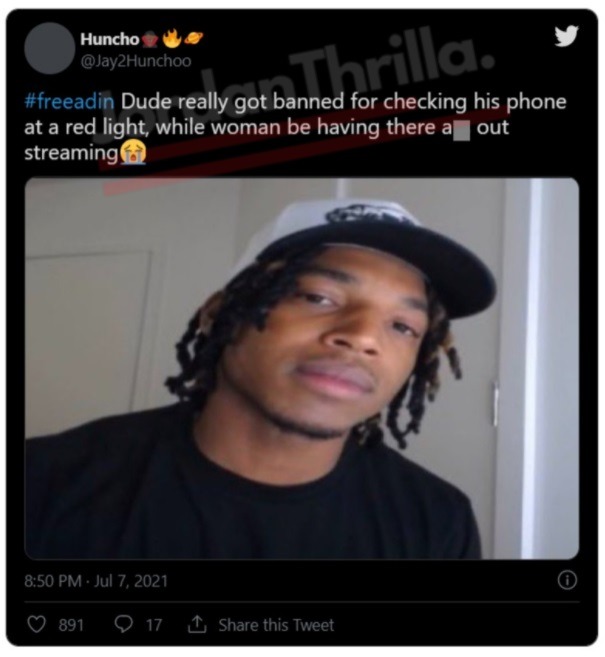 The Possible Reason Twitch Banned Adin Ross For Reading His Chat at Red Light

It definitely seems like Twitch banning Adin Ross for reading his chat at a red light on livestream while driving is overboard, but the reasons behind it may have to do with liability. Let's just say Adin Ross causes car accident while streaming on Twitch, they wouldn't want to be held liable in a lawsuit. Therefore they probably were forced to enforce a ban on him, even if they thought it was a harsh sentence.
Some people are saying it's a permanent ban, while others are saying it's a 7 day ban. Either way hopefully Adin Ross gets his account back soon, because this is a life changing situation for him.
Author: JordanThrilla Staff