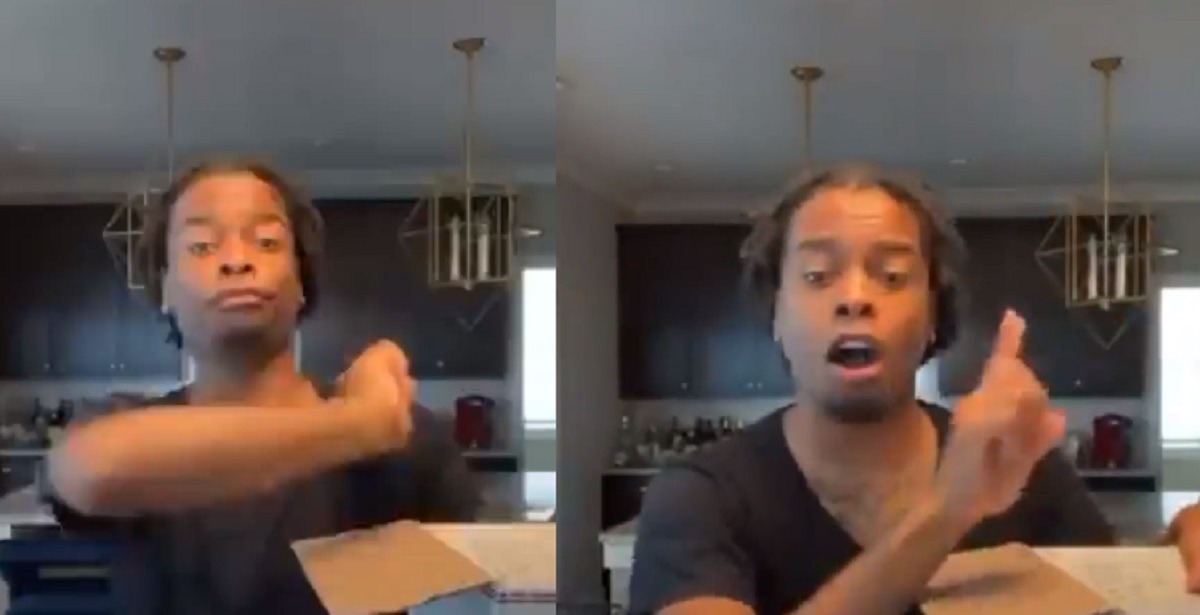 "COVID 3" is trending on social media for a very strange reason. A video of a man who caught COVID-19 3 times who refuses to wear masks, because of acne issues has left people very confused due to who he blamed for his predicament.
Why the Man Who Caught COVID 3 Times Won't Wear a Mask
In the footage it was revealed that the man who caught COVID 3 times refuses to wear masks, because they give him pimples. Instead he blames his supporters and family for infecting him. What was strange was during his rant he was admitting he doesn't following proper guidelines like staying away from crowds, but didn't seem to comprehend that played a part in him getting sick. To him the threat of acne pimples is more severe than catching COVID, yet he's making a video about COVID-19.
The only thing that made sense was the part where he blamed his cousin for not telling him he had COVID-19 before he went to see him.
Part 2.
Is it right for Mr. COVID 3 to blame other people for his recurrent coronavirus health problems just because he doesn't want acne pimples on his face? Or does he need to smarten up, and realize he is the one at fault?
Whatever the case may be it's good to see this person is in good health now, and doesn't have any acne issues. The old saying goes "Third times a charm", so hopefully he doesn't go through this a 4th time. He also might want to get his immune system checked.
What would you choose acne pimples or COVID-19? There are some doctors who say masks are ineffective at stopping the spread of COVID, so maybe it wouldn't change much for him anyway.
Author: JordanThrilla Staff