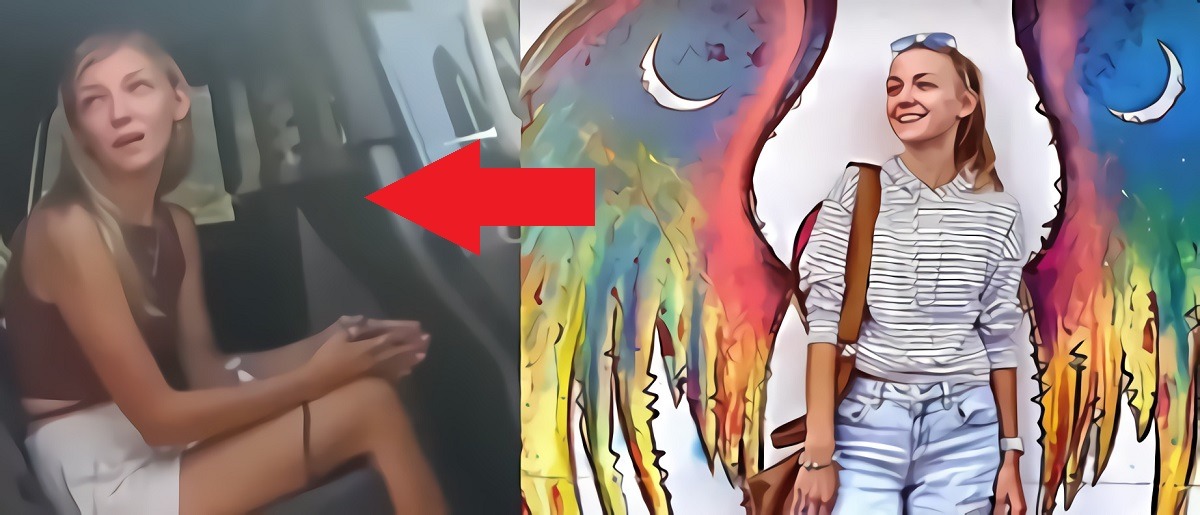 A sad ending to the search for the missing 22 year old Internet star Gabby Petito may have been reached. The worst fears have possibly become a reality after FBI Denver, the National Park Service and law enforcement announced the possible dead body of Gabby Petito was found in Bridger-Teton National Forest Wyoming.
Did Gabby Petito Commit Suicide?
The last time Gabby Petito was seen alive she was on a cross country trip with her boyfriend Brian Laundrie. In the last video of Gabby Petito alive, body camera footage showed an encounter she had with police, where Brian Laundrie allegedly had minor bruises like he got beat up, which coincided with a separate report from an alleged witness.
According to FOX 13 News, on August 12 Police received reports of Gabby Petito hitting her boyfriend Brian Laundrie near a store in Moab, Utah. The witness stated that Gabby Petito hit her boyfriend in the arm, then climbed through the driver side window of their car. They allegedly had an argument over a phone before that altercation took place.
Was Brian Laundrie Cheating on Gabby Petito?
At the moment Gabby Petito's cause of death is still unconfirmed. Due to that important piece of information left unanswered, Gabby Petito conspiracy theories are being discussed. People are searching to find the answer to the sad question of how did Gabby Petito die? The evidence that supports the theory that Brian Laundrie cheated on Gabby Petito makes some conspiracy theorists believe that Gabby Petito committed suicide.
During the traffic stop police asked Gabby Petito why she slapped her boyfriend Brian Laundrie to which she responded,
"I was trying to get him to stop telling me to calm down".
She never clarified what was causing their relationship issues, describing it as "personal issues". In addition she admitted to "distracting" her boyfriend while he was driving, which presumably caused him to hit a bump. Whatever the situation was between them it seemed to be affecting her more than her boyfriend.
Here is some WFLA coverage on the situation.
Evidence That Supports Theory that Gabby Petito was Murdered
Gabby Petito's boyfriend Brian Laundrie allegedly refused to talk to police before he went missing recently. He came back from their cross country trip about 2 weeks ago, but within that time frame has reportedly refused to cooperate with police.
Then mysteriously Brian Laundrie went missing, which could indicate that someone retaliated, he went into hiding, he committed suicide, or another person who murdered Gabby Petito took out a witness. Presumably he would have been more apt to cooperate if Gabby Petito committed suicide.
Until it's confirmed that the found dead body is Gabby Petito there's still hope she's somewhere out there alive.
Author: JordanThrilla Staff