A teacher named Mr. Davis has become an internet sensation after he showed up to school dressed as a rapper on "Dress as Students Day". The event, which was meant to be a fun way for teachers to relate to their students, took an unexpected turn when Mr. Davis decided to go all out with his outfit.
Mr. Davis wore a Pooh Shiesty mask, a bubble jacket, a literal paper magazine tucked in his waist to mimic a gun, a wad of cash, skinny jeans that were slightly sagging, and some large skateboarding shoes. He looked like he was ready to drop some bars and make a music video, or the average high school student in 2023 depending on your perspective.
The hilarious costume was captured in a Facebook post by one of his students, who simply wrote, "Mr. Davis funny". The post quickly went viral, attracting thousands of likes, comments, and shares. Many people praised Mr. Davis for his creativity and sense of humor, while others wondered if he was trying to impress his students or mock them.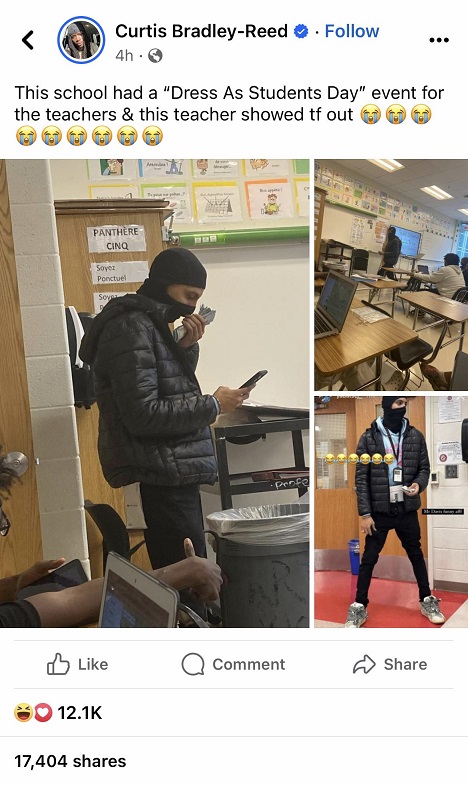 It is not clear what high school Mr. Davis works at, or how his colleagues and superiors reacted to his outfit. However, it is clear that he has made a lasting impression on the internet, and perhaps inspired some other teachers to spice up their wardrobe.