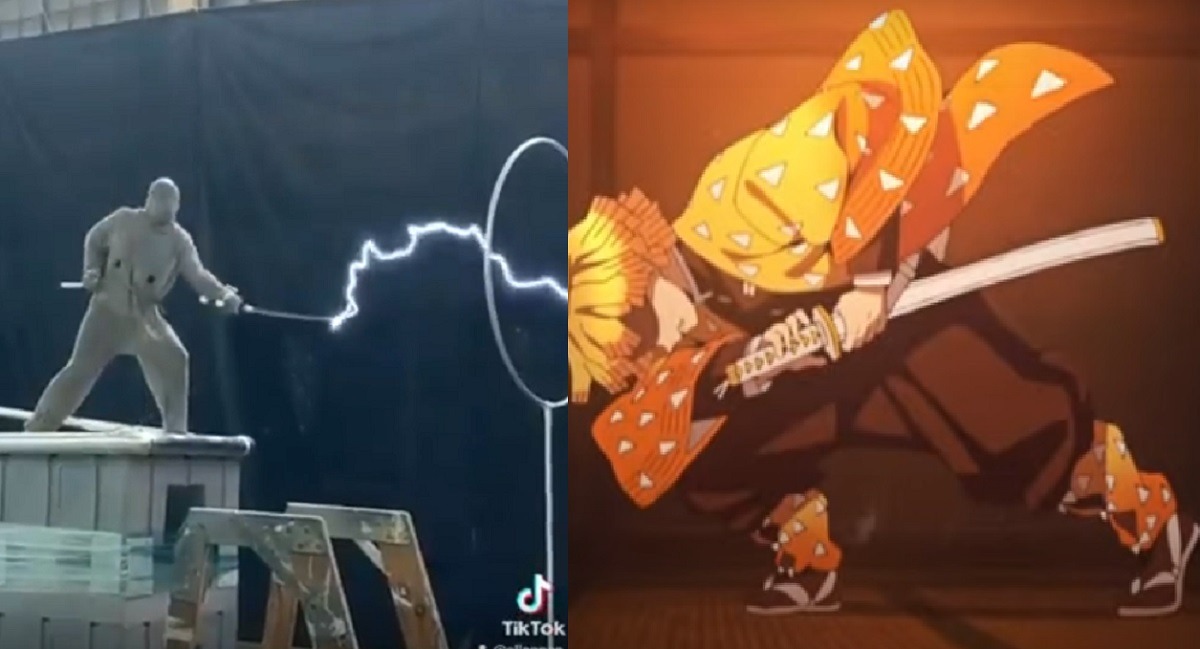 Have ever dreamed of wielding an electric sword like Zenitsu from Demon Slayer when he falls asleep, and goes into Thunder Breathing mode? If you don't understand that reference it will make sense after reading this entire article. A viral video shows people on Tiktok testing an Electrified Samurai Word. The video was uploaded by TikToker "Allenpan".
How Does the Electric Samurai Sword Work?
The TikTok video explained that the Electrified Samurai Sword prototype is attracted to metal that is touching the ground. In this case the electrified samurai swords were shooting lightning towards a metal hoop that was grounded. Even when there was no metal object you could still see lightning shooting out the tip of the sword.
The electrified samurai swords was like watching a Zenitsu Thunder Breathing moment in real life as you will see below. The TikTokers even had the same form.
Could this have been their motivation?
TikToker Allenpan is now the coolest man alive to many people. Those electric samurai swords are unreal levels of incredible. The only knock would be that they look very dangerous, almost like an accident waiting to happen. However, most cool things in life aren't safe though.
These Allen Pan's electrified samurai swords might be the closest we get to real life anime.
Author: JordanThrilla Staff