Recently the phrase and hashtag #TheyWontKnow (They Won't Know) has been trending on Twitter. The hashtag is being used by people to share pictures of fake shoes they have bought or seen, and how they believe people won't notice if they walk fast enough. The tweet in particular that started the trend featured pictures of what appear to be And-1 fake Air Jordan sneakers at Walmart, which fueled a fake shoe twitter thread.
A closer look at the fake Jordan logo on the Walmart And-1 sneakers. Is that supposed to be The Professor or Hot Sauce?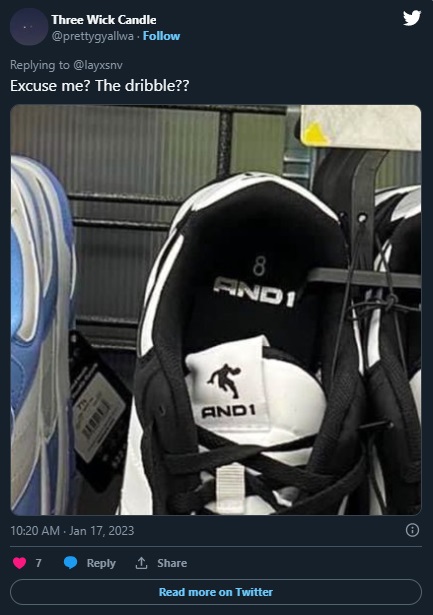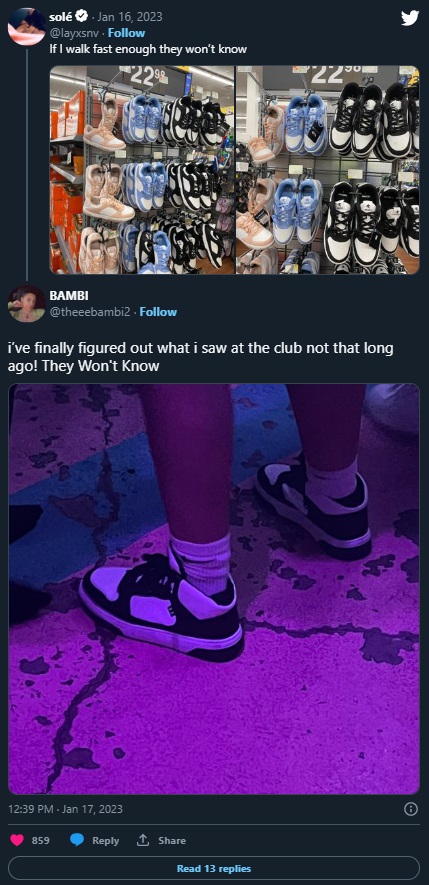 One unfortunate person took the social media advice seriously, and bought the And-1 fake Jordan sneakers from Walmart. Once he went outside with them people immediately noticed, and put him on blast in a viral TikTok video. The man said his Jordan logo is bowlegged.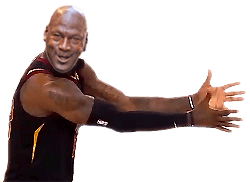 The use of the hashtag and phrase "They Won't Know" has highlighted the prevalence of counterfeit goods, and the importance of being mindful of what you buy. It is important to read labels, and do research to ensure that what you are buying is authentic. It is also important to understand the implications of buying counterfeit goods, such as being roasted when people find out.
People will definitely notice those knockoff sneakers, but at the end of the day you shouldn't be buying things just for a label.