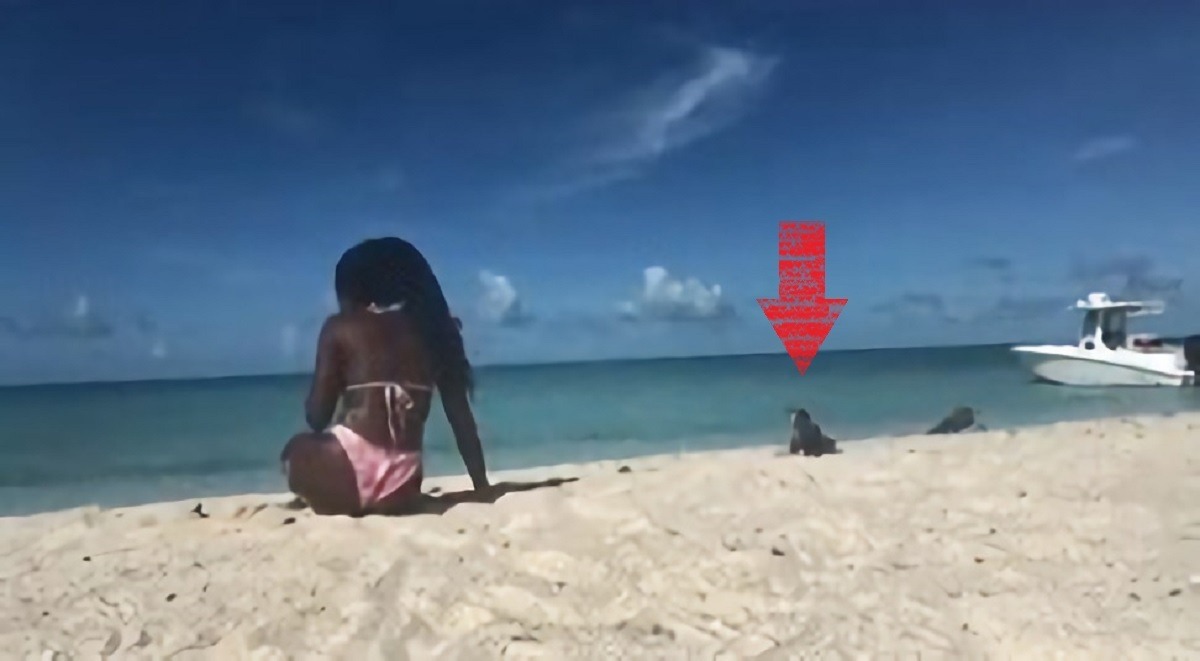 When you think of animals attacking people at the beach, most people would think of bird or shark attacks. However, now people might be adding lizards to the list after witnessing a video where an iguana bites a yoga teacher doing yoga on a beach in the Bahamas. The yoga teacher cursed out the Iguana in reaction to the instant pain from her finger. The woman who goes by 'bahamahoopyogi' on Twitter is a virtual yoga teacher who makes holistic products based on Bahamian herbalism. Hopefully she had some holistic medicine ready for that iguana bite.
How Did an Iguana Bite a Woman Doing Yoga on Beach in Bahamas?
In the footage the Iguana bites the yoga teacher as she was doing a pose that put her hand of outside the field of view. The woman had no idea an iguana was slowly creeping up on her before it jumped, and took a bite of her finger. Filled with pain and anger the yoga teacher cursed out the iguana saying,
"you son of a b****, you bit my f******* finger".
The woman then threw sand at the iguana to make it go away.
Look at how that lizard guy or gal got on its tippy toes to make sure her entire finger was within his teeth. That iguana bit the yoga teacher with some malicious intent for sure.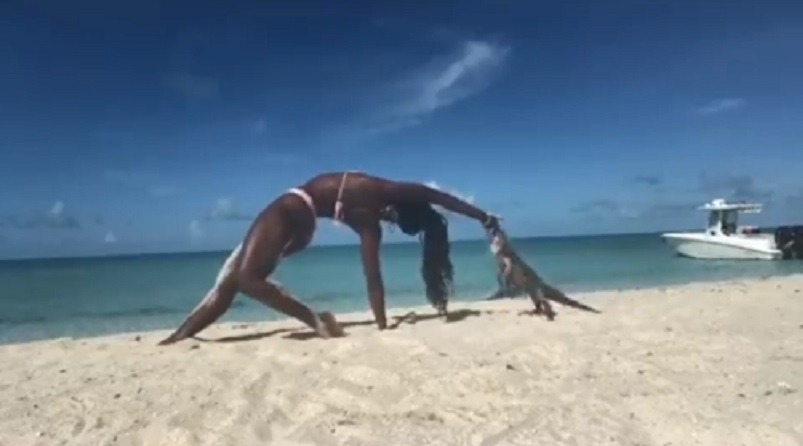 That might be the first time we've seen a video of an iguana attacking a beach goer. The fact it was a woman doing yoga makes it even stranger of an incident. That iguana must of been real hungry or angry, because usually they are said to be afraid humans.
If you are planning a trip to the Bahamas watch out for the those iguana's when you're out at the beach, especially if you're doing yoga poses. That bite looked and sounded like it hurt a lot. Hopefully she doesn't get some kind of infection from the iguana's mouth.
Pray for that woman's finger.
Author: JordanThrilla Staff