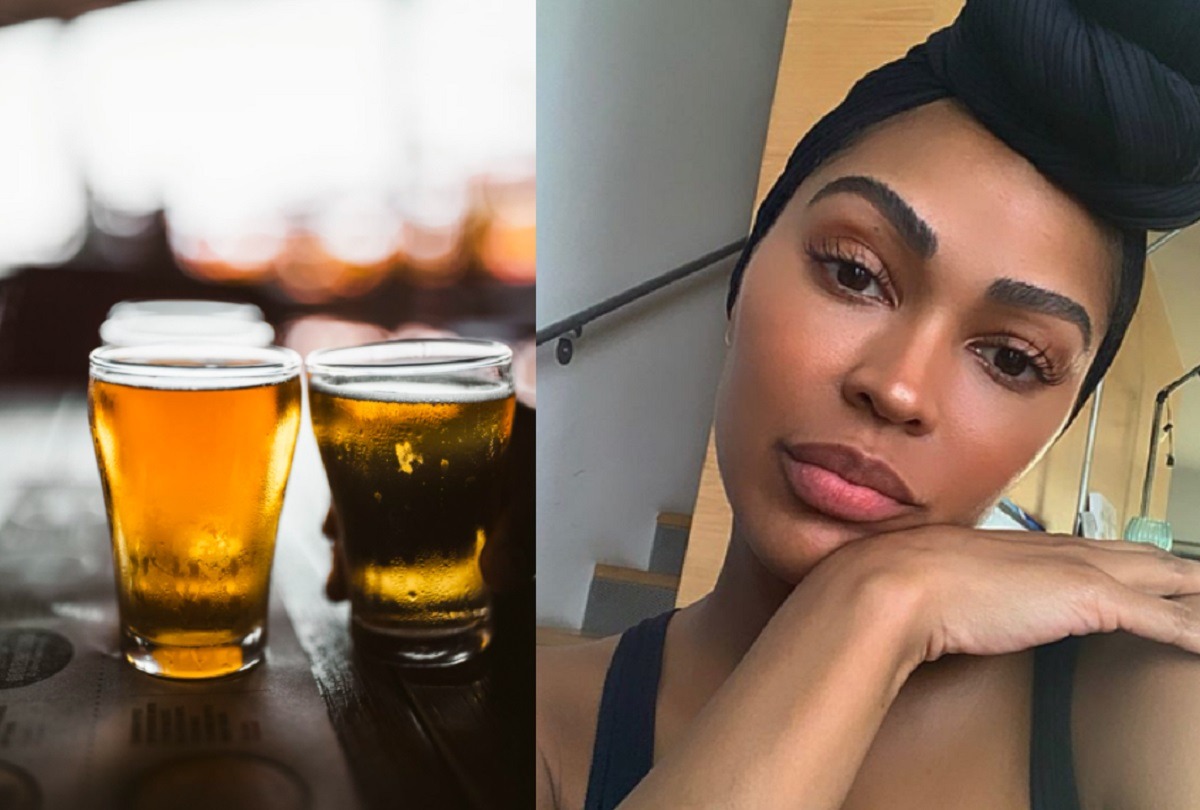 It's only 5 days into 2022, but a string of crazy events has it feeling like it has been 2022 for a few months. There has been shocking celebrity deaths, celebrity adult tapes leaking, a new COVID variant, and now a beer company promoting booty eating. Pabst Blue Ribbon's tweet has sent shockwaves through the world for how freaky it was. Some people think it may have been inspired by Meagan Good.
Was Pabst Blue Ribbon Booty Eating Tweet Inspired by Meagan Good Booty Eating 'Harlem' Scene?
In the now deleted tweet Pabst Blue Ribbon said, "Not Drinking this January? Try eating a**". In another tweet replying to someone they wrote again, "It's about a** and eating it". Pabst Blue Ribbon took the down tweets after backlash, and claimed it was a poor decision by one of their employees, but what motivated them to make that poor decision in the first place?
The answer could be the 'Harlem' Meagan Good booty eating scene. In this viral scene she was faced with a tough choice after her boyfriend lifts his legs in the air, and spreads his behind so she had a clear view of the stinky place where your poop comes from. After having a disgusted look on her face Meagan Good refuses to eat his booty.
What if Pabst Blue Ribbon's employee was thinking about that scene as they went on the "eating a**" tirade? Just take a look at these tweets, and the Meagan Good booty eating scene. They really seem connected on the surface.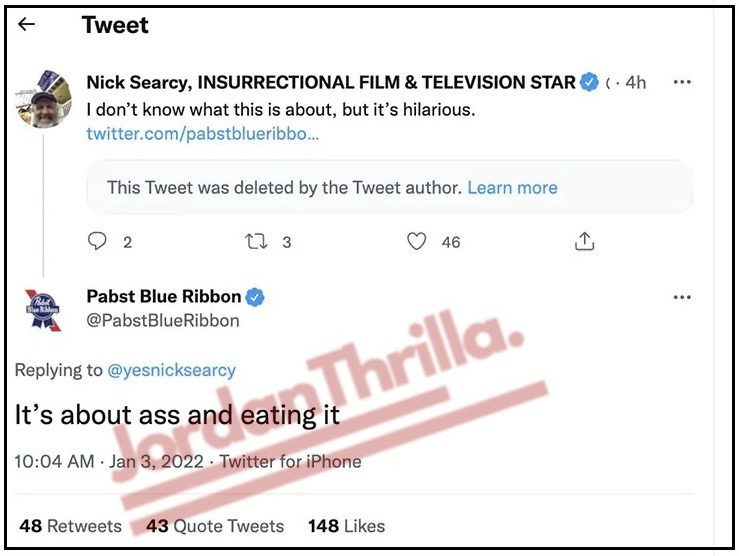 Pabst Blue Ribbon promoting booty eating might still be one of the most unexpected moments of 2022 even when this year comes to an end. At the moment the poor judgement of their employee has led to massive publicity for them, so in a sense it was actually genius judgement. It's possible it all started by them catching inspiration from seeing the Meagan Good eating booty Harlem Scene.
Authors: JordanThrilla Staff