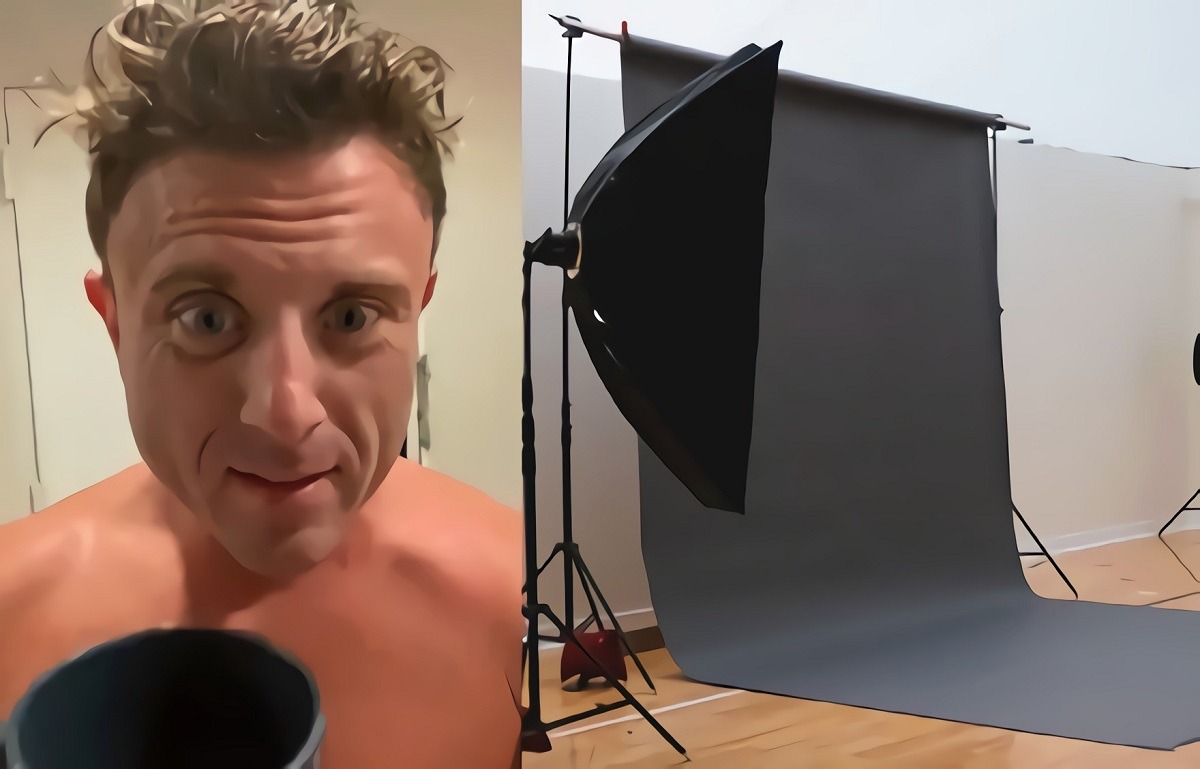 In the journey of life one of the things that can be most unpredictable is where your career path will ultimately lead. Some people start in one place, then end up in a completely different work enviroment down the line. Such is the case for one man who used to hold an important position for Project Veritas and the GOP.
Former GOP and Project Veritas Employee Patrice Thibodeau Becomes Adult Film Star Jean Jacque The C**k on Pornhub
Back in 2018 the 33 year old Patrice Thibodeau was beginning his career as digital director for the Connecticut state GOP. In 2019 he really scored big when he landed another gig working as video editor for Project Veritas, the group responsible for bringing the truth to light behind many conspiracies theories, and cover ups with the help of whistleblowers.
After leaving his position as Project Veritas' video editor, Patrice Thibodeau became an adult film star named Jean Jacque The C**k on Pornhub. It's alleged most of the Patrice Thibodeau $ex tape videos are of him pleasuring himself. It's not clear if his target audience is gay men, women, or both.
The strange trajectory of his career was revealed in a viral video where he accused the GOP and Project Veritas of not wanting to have anything to do with him after he went into the adult film industry. From a PR standpoint he should understand why they distanced themselves from him.
In the viral video announcing his adult film star status, Patrice Thibodeau aka Jean Jacque the C**k says,
"The making of a p**n star. Went from politics now I'm going into p**n. Pornhub followed my story today, and I said hey DM me. I used to work in republican politics, worked at Project Veritas, worked at Valuetainment, I worked at all these other places. They hate me, they don't want to talk to me. I'm in Florida doing P**n, DM me"
Apparently he's recording his videos the Florida.
Patrice Thibodeau could possibly be the first former GOP member to become an adult film star. He's definitely the first former Project Veritas employee to do so. It's almost like you could say his videos are Patrice Thibodeau GOP $extapes, since he was long time employee for them.
Is a Patrice Thibodeau aka Jean Jacque The C**k GOP OnlyFans on the Horizon?
Although it may look like a strange shift of careers on the surface, at the core he's still doing the same things he was for the GOP and Project Veritas, which is editing videos. However, now he's editing his own adult film videos for Pornhub, rather than political videos.
It wouldn't be surprising if people see a Patrice Thibodeau Onlyfans with GOP themes popup soon. In the line of work he's doing incorporating his past affiliation with the republican party into his videos in a satirical manner could help bolster his fanbase. For example he could make a video titled 'Let's Go Brandon', and it would surely get a lot of views from both GOP and DNC supporters for different reasons..
In 2021 even adult films are being made political. Truly strange times.
Authors: JordanThrilla Staff