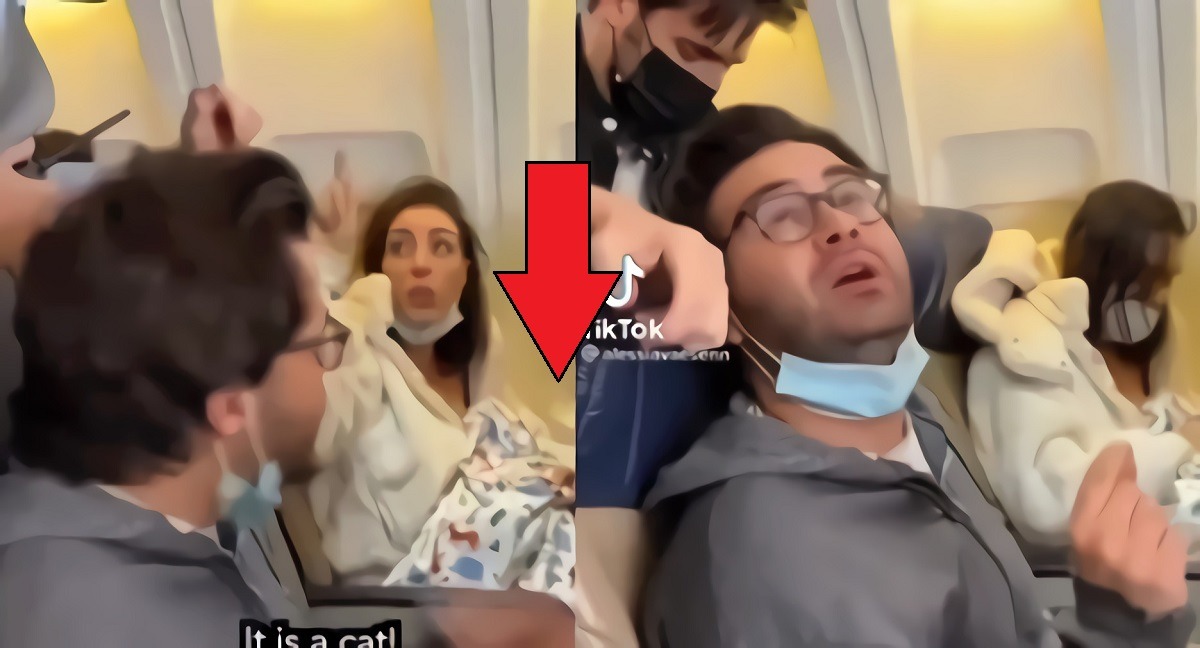 In the life there are two types animals humans commonly grow very close to, which are cats and dogs. Often times these type of animals are treated just like humans by their owners and family. As we all know sometimes that can go too far. This was the core of a controversial TikTok video showing a woman breastfeeding a cat on plane.
What is the Truth Behind the TikTok Video of Woman Breastfeeding Cat on Delta Airlines Plane?
The video of the woman breastfeeding a cat on the plane was posted on TikTok by user 'alessiavaesenn', and exploded with over 35 million views on counting. Most people who saw the footage were shocked at how brazen the lady was being by putting her breast in the cat's mouth. Some people deemed it bestiality on a plane.
In the footage a passenger next the woman complains to the Delta Airlines plane security that he was very uncomfortable by what was happening. He explained to them that the woman was hiding a cat under her blanket that was drinking milk from her breast.
Take a look at the footage.
Part 2.
The truth is this was a hoax that worked incredibly well at tricking people. The cat was actually just a stuffed animal, and a pretty bad looking one at that. Look at the eyes on that thing, very creepy.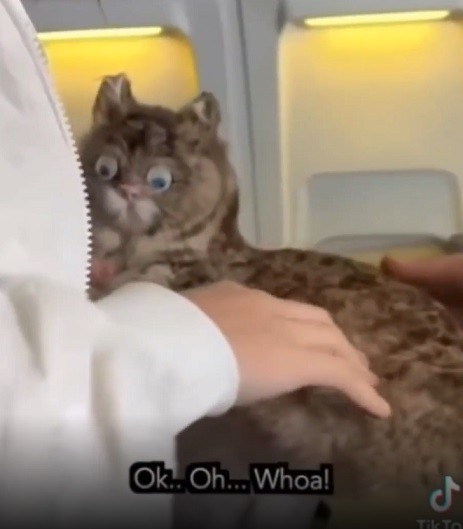 What's really strange about the situation is that fact that some people who thought the cat was real were defending her actions. They seemed to feel she had the right breastfeed a cat on the Delta Airlines plane, but they may have been projecting hidden fetishes they have.
How would you feel sitting next to a woman with a cat latched onto to her breast?
Authors: JordanThrilla Staff