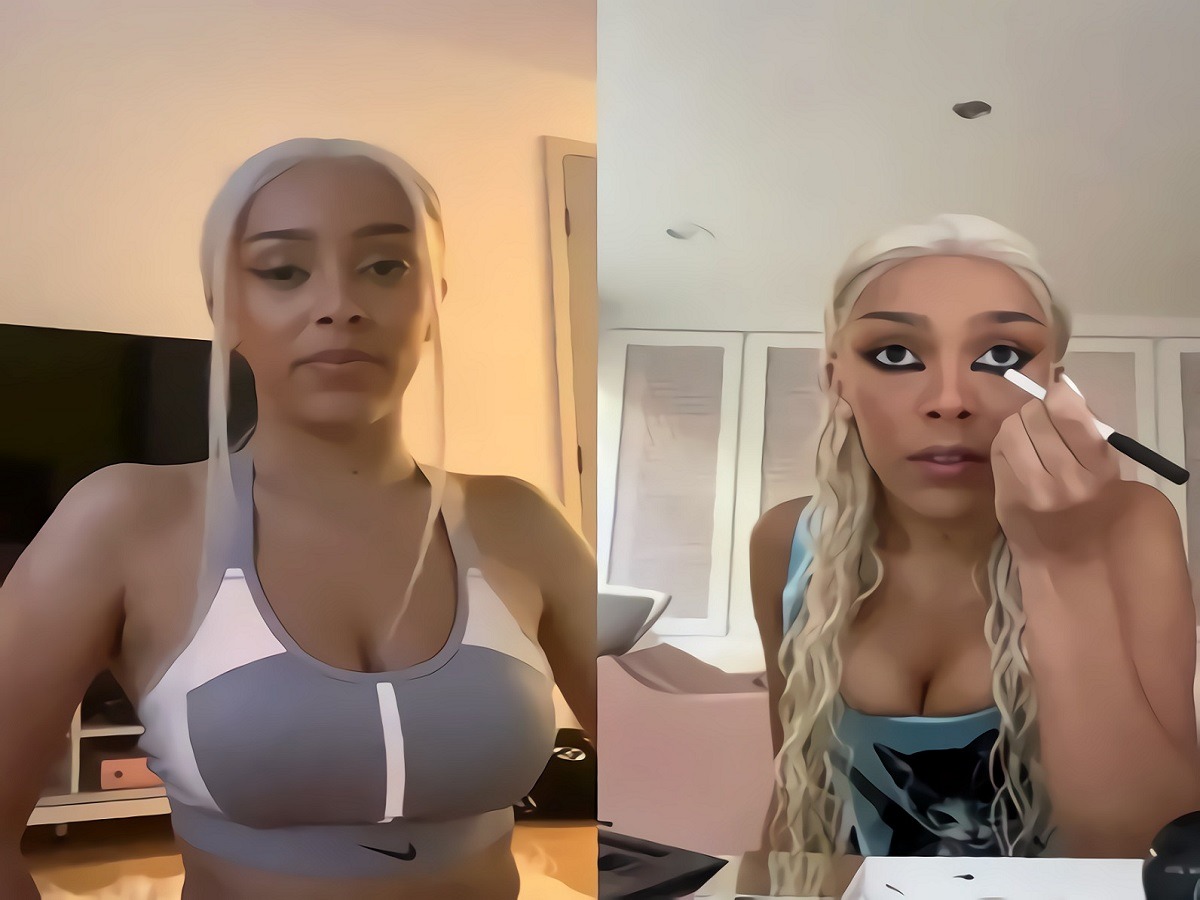 Doja Cat's racist "Dindu Nuffin" song title is causing much controversy on social media. Her fans reacted after they did research and realized Doja Cat was using a racist alternate right term in "Dindu Nothin" with the song. The scandal comes at the same time that videos leaked on social media showing Doja Cat was in racist chat rooms before the fame.
The terms 'Dindu Nuffin' or 'Dindu Nothin' were created by racist people as a joke centered around the baseless stereotype about black people committing a crime then claiming innocence when police arrive. Naturally it shocked many people that Doja Cat used the term to promote a song.
It's hard to believe she didn't know of the true meaning of it, but it's also possible. Take a look at an example of reactions people have had on social media.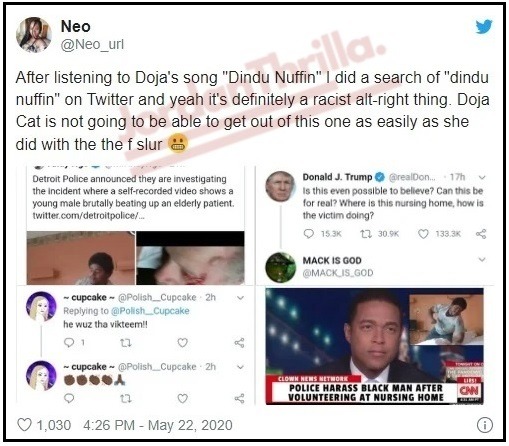 Since Doja Cat is a black artist people are speechless that she would release song titled "Dindu Nuffin", potentially alienating part of her own fan base. Knowing how far back the history of this term stretches and the negative connotations it has, it seemed like a no brainer that it should have been off limits in her music creation process.
Hopefully she clears the air and responds to all the social media backlash, because it's possible people are missing a hidden meaning of her song.