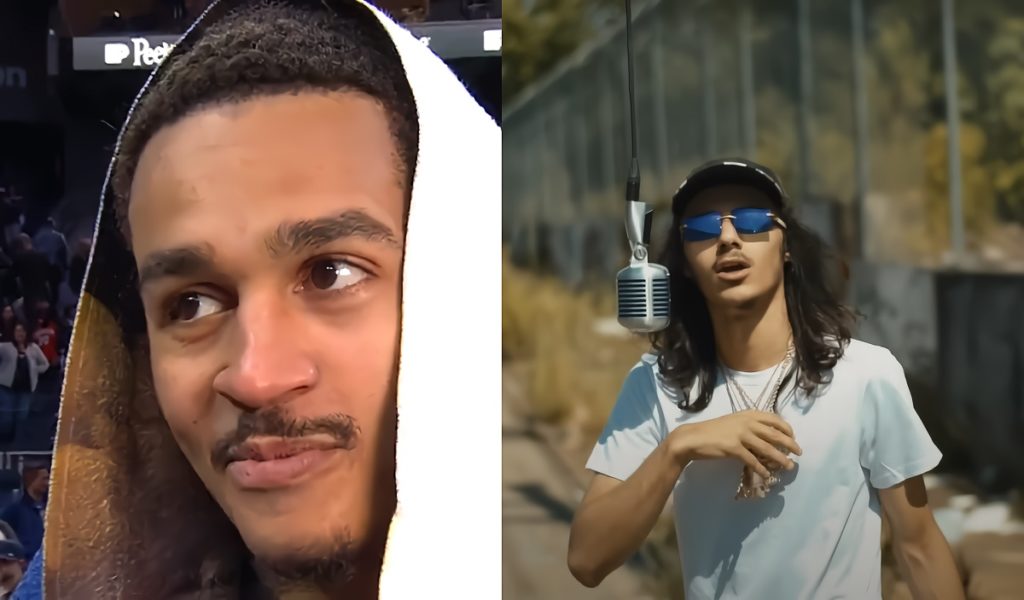 Jordan Poole, the rising star of the Golden State Warriors, had a memorable night on Thursday as he helped his team defeat the Los Angeles Clippers 121-114. Poole scored 34 points on 9-of-20 shooting, including five three-pointers, and added three assists and four rebounds.
How Andre Iguodala is Connected to Jordan Poole Shouting Out BabyTron
What caught the attention of many fans and viewers was his post-game interview with TNT reporter Chris Haynes. Haynes asked Poole what his favorite rap bar about basketball is, to which he replied "any rap line by BabyTron".
BabyTron is a Detroit rapper who has been making waves in the hip-hop scene with his unique flow and witty lyrics. He released his album "Megatron" on March 4, 2022, which featured songs like "Emperor of the Universe" and "Blah Blah Blah". He was also named as part of the XXL 2022 freshman class, a prestigious honor for up-and-coming rappers. On YouTube you'll find many of his freestyle videos have gone viral, partly because of the unique locations he records them in.
The shout-out also came after Andre Iguodala, Poole's teammate and mentor, told Haynes to ask Poole the question. Iguodala is known for being a fan of hip-hop and having a close relationship with Poole. He has been instrumental in helping Poole develop his game and confidence on the court.
Poole's shout-out to BabyTron was a rare moment of mainstream recognition for an underground rapper who has been grinding for years. BabyTron has had some lyrics about Cade Cunningham on his tracks, so now it's inevitable that we will eventually hear a few Jordan Poole bars.