Sad news about an award winning London based artist has left many fans on social media reeling with emotions. According to reports MC Skibadee is dead at age 54. His real name was Alfonso Bondzie.
What Was MC Skibadee's Cause of Death?
Skibadee's death was confirmed in a statement from his first born child, which read "Hello everyone, as Alfonso's first born, I unfortunately come with some sad news to say Skibadee has passed away". He urged people to give his family privacy as they grieve the loss. At the moment it's not known how MC Skibadee died, as his official cause of death has not been revealed. He wasn't suffering from any publicly known health issues before his death.
Social Media Reacts to MC Skibadee's Death
On social media many prominent artists spoke out about MC Skibadee's death with some very emotional statements. Well known people like DJ Fresh, DJ Friction, and DJ Flight all left messages paying homage to their fallen comrade. Take a look.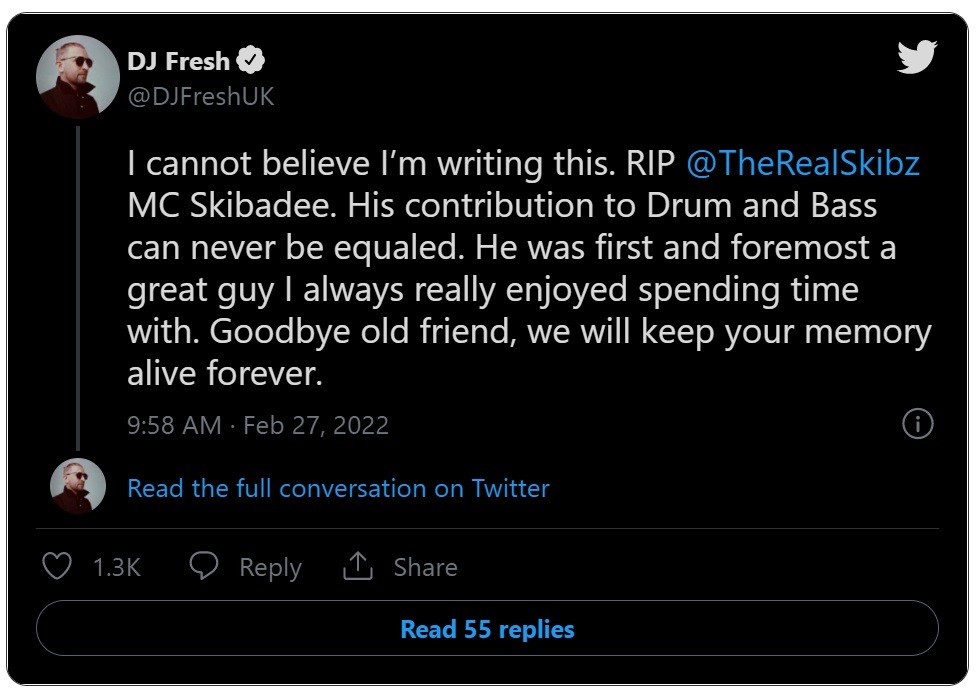 MC Skibadee's Legacy in Music
MC Skibadee's journey in music began back in 1993 with the help of City Sound Radio. As his career progressed he gained famed has performed across the United Kingdom. He became known as one of the greatest jungle and drum'n'bass MC's ever. He worked with many artists including legends like MC Shabba D. At the time of his death he was member of the legendary SASASAS drum'n'bass group. Perhaps one of the greatest achievements of his career was winning the Stevie Hyper D lifetime achievement award.
RIP Skibadee, prayers up for his family and friends.