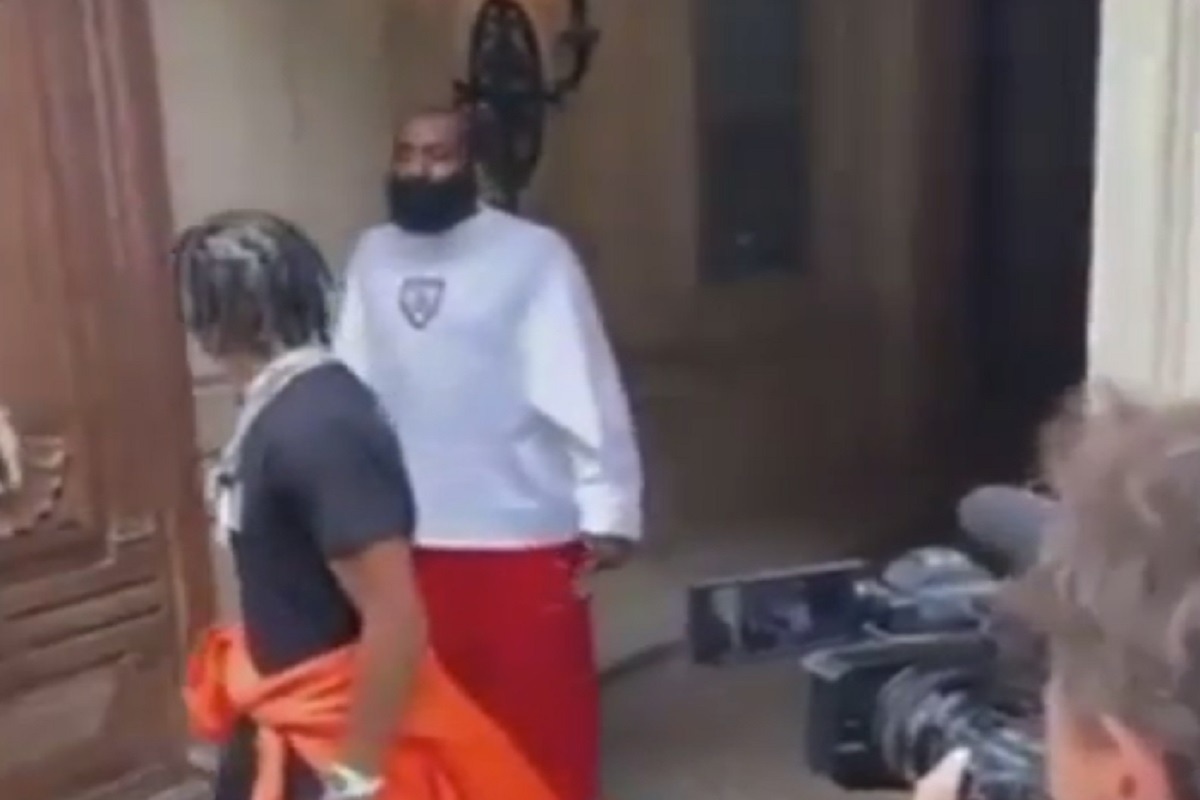 Hip-hop and NBA superstars are used to cameras being on them at all time, but sometimes even they get caught off guard too. Such was the case when Paparazzi scared James Harden and Lil Baby as they were leaving the Balenciaga Fashion Show.
In the footage James Harden and Lil Baby got confused at Paparazzi being in Paris waiting for them, and they had no idea what to do. They looked at each other with a worried look on their faces, then Harden asked the Paparazzi to clear the way so they could walk through. Considering they were at a huge fashion show it's surprising they didn't expect to see that many cameras in their face.
This is a classic moment for both sports and hip-hop. The amount of memes that will come from this incident will endless. The way Harden looked like he was about to turn around and run was probably the funniest part.
The Paparazzi had James Harden and Lil Baby shook so bad they literally froze up.
Author: JordanThrilla Staff