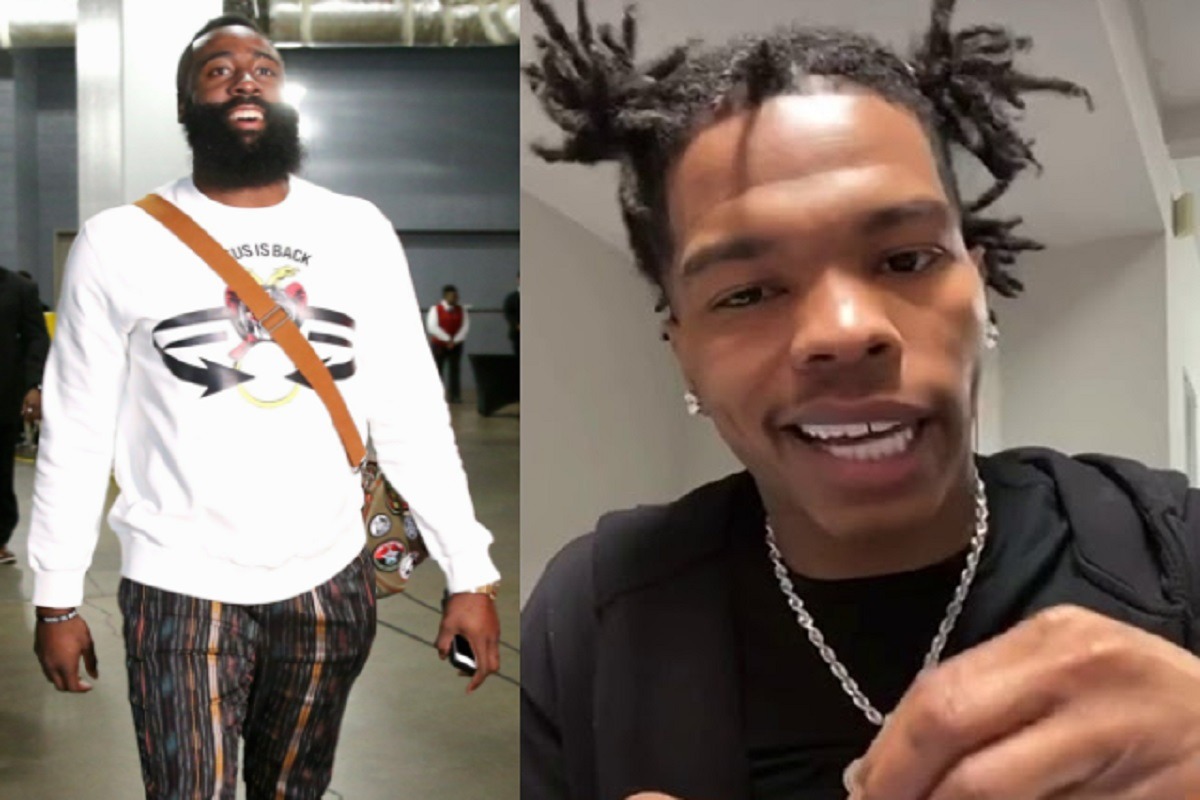 Are James Harden and Lil Baby gay? A recent trip to a Balenciaga Fashion is fueling a conspiracy theory that James Harden is dating Lil Baby. People feel there are many subtle signs that could show they are more than just "friends".
Photos from their time together at the fashion show in Paris seems more like couple in love than two guys hanging out. On social media people pointed out the way James Harden and Lil Baby stare into each others eyes when they talk. Also in recent weeks they have been seen together very often, with Lil Baby even traveling to Harden's games.
Is it possible that a Lil Baby and James Harden gay relationship is being hidden in plain sight? Here is some of evidence people area talking about on social media.
According to the conspiracy theorists if there is a gay relationship between Lil Baby and James Harden it probably started with a Prada bag full of money. That was a gift Harden gave to him on his 26th birthday some months ago.
Lil Baby is regular on the sideline at Nets games, and they always make time to share a moment together for the cameras.
Now focusing on the present take a look at how Lil Baby looks back at James Harden when he got scared of the Paparazzi. It was almost like how a girlfriend looks back at her boyfriend when she realizes he isn't by her side as they are walking together.
Of course the most viral evidence as aforementioned was how James Harden and Lil Baby stare at each other with their arms and legs touching each other. Below are some examples of what many people on Twitter were saying about it.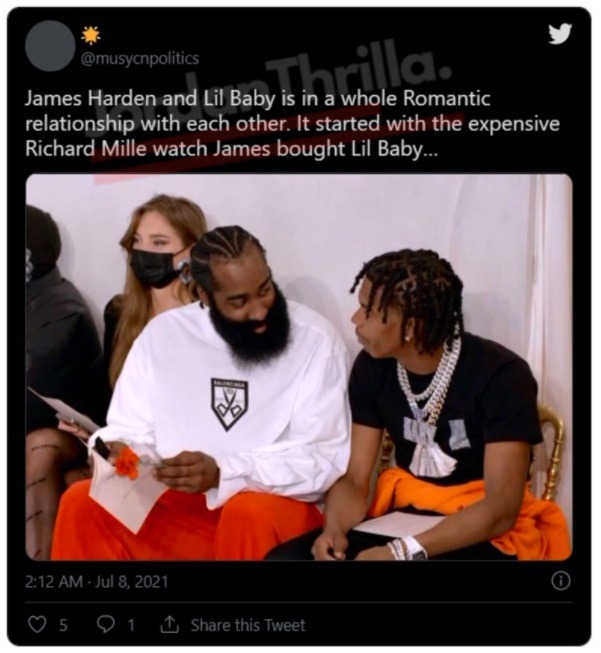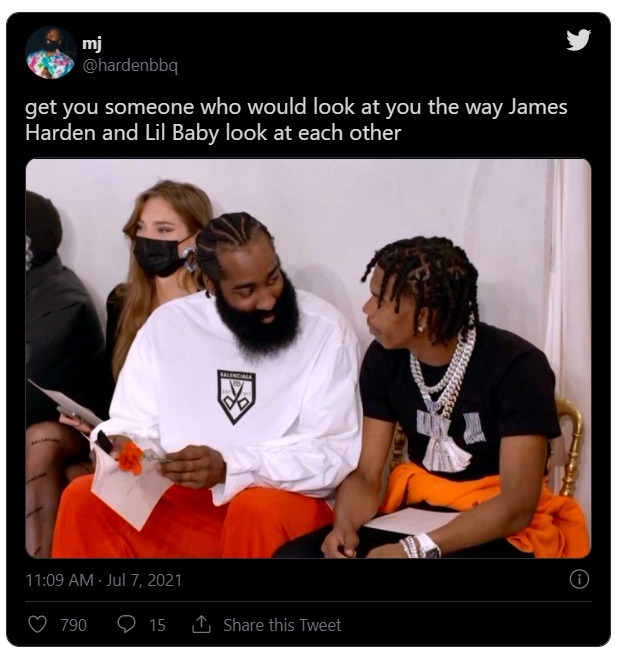 If Lil Baby is dating James Harden it's highly unlikely they would ever admit it publicly. People will always continue to speculate considering how often they are seen together, but the rumors will remain just conspiracy theories that haven't been proven. It's similar to how people think there might be something going on between P Diddy and Nas.
Author: JordanThrilla Staff