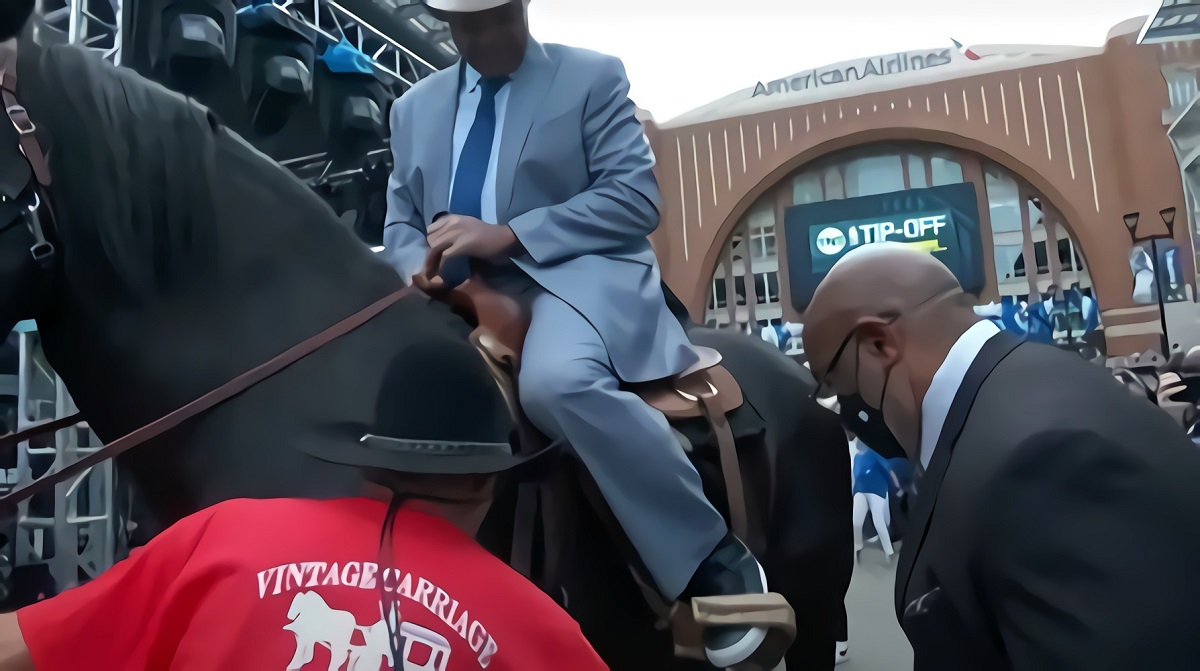 Charles Barkley has done many random things on Inside the NBA, but today may have been one of the most legendary so far. Just a few weeks ago Chuck arrived on Inside the NBA wearing Tyler Herro's postgame outfit. Now a few weeks later he one upped himself by arriving in way no one could have predicted.
Charles Barkley Riding a Horse into Dallas Before Mavs vs Warriors Game 3 Goes Viral
Charles Barkley grew up in Alabama, and apparently that enabled him to hone his horse riding skills. Before Mavericks vs Warriors game 3 the camera showed Charles Barkley riding a horse through the Dallas crowd with a very comfortable look on his face. As he was talking to Shaq he said, "I'm from Alabama, I know how to ride a horse". To put the finishing touches on the incredible moment Chuck was wearing a Cowboy hat. He arrived in Dallas in true Dallas fashion.
Moments like these are why Inside the NBA is the king of all sports shows. Their production team comes up with the greatest ideas that never fail at being entertaining. There's no way the Mavericks can lose today after Charles Barkley rode a horse on Inside the NBA to pay homage to their city's culture.
On an earlier episode of Inside the NBA it was revealed Charles Barkley hates Warriors fans, so he's rooting for the Mavericks to win the series. Now that he rode a horse for them Game 3 should officially be a 'Do it for Chuck' game for the Mavs.