It's been a bad week for superstars whose names start with letter L. After seeing Lebron go down with a freak injury, LaMelo Ball broke his wrist during Hornets vs Clippers
How Did LaMelo Ball Fracture his Wrist?
LaMelo Ball's wrist injury happened after he fell awkwardly from being knocked out the air while attempting a layup. He immediately held his wrist, but it didn't look serious. However, camera caught him in the huddle still checking out his wrist, as the players around looked very worried. A doctor started to feel around his wrist to check its integrity. Then news broke that LaMelo Ball's wrist was broken.
How Much Time Will LaMelo Ball Miss with his Fractured Wrist?
A fractured wrist takes at least 8 weeks to heal in most cases. This means LaMelo Ball will miss at least 2 months. NBA players play around 3.5 games per week, which means LaMelo Ball could miss around 28 games in a best case scenario. Although there are around 40 games left in the season he has already been ruled out for the rest of the season, which means this is a very serious fracture. The good news here is that he should be available for the playoffs if his healing time goes smoothly. Hornets are currently in 6th place.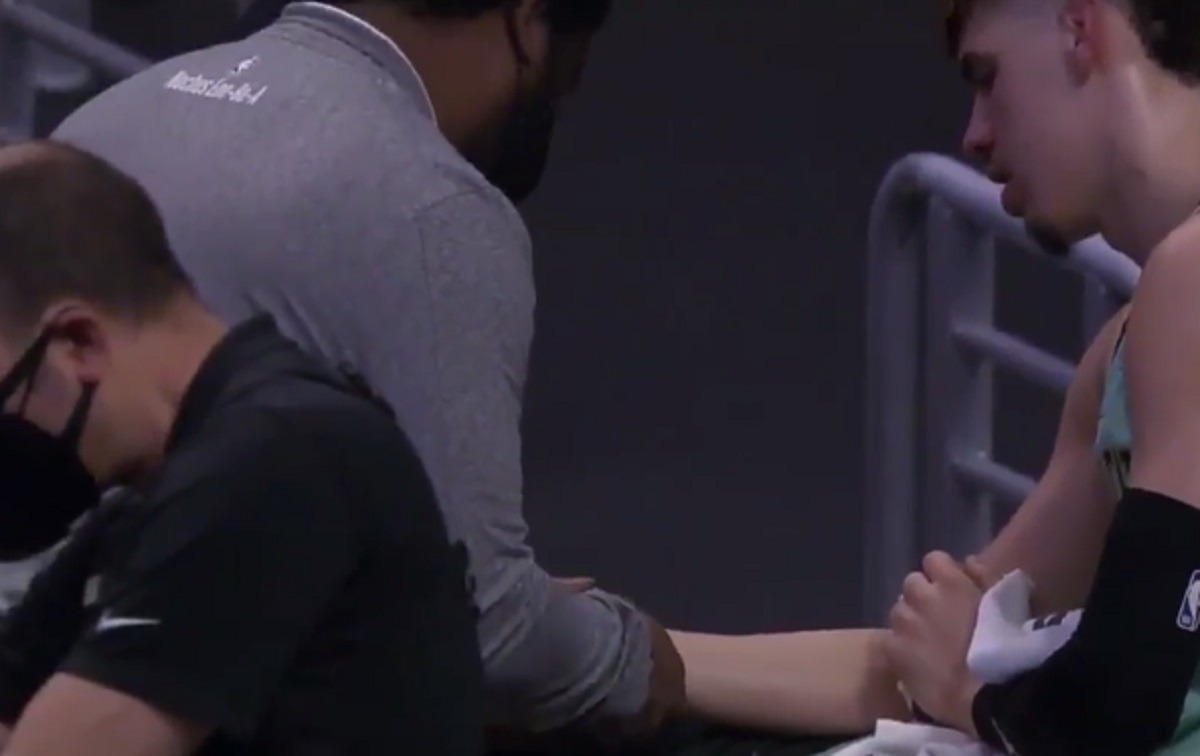 Rookie of the year could now be up for grabs, but semantics aside LaMelo was still the clearly the best rookie this year.
Hornets viewership is probably going to plummet until he returns.
Author: JordanThrilla Staff