Drake hacked into SportsCenter like Joker from Batman Dark Knight, and people think it was to take shots at Kanye West. Drake hacked SportsCenter to announce his Certified Lover Boy album was releasing on September 3, but the message may have actually been more of diss towards Kayne West.
The Evidence Drake hacked into SportsCenter to Diss Kanye West
Remember that group text message that Kanye West sent Drake after hearing the Trippie Redd Betrayal Track? In the message he used a Joker clown emoji to reference him.
Now remember the Dark Knight Rises movie scene where Joker hacked the GCN news feed to show himself murdering a fake Batman? Coincidence or planned?
This is where Kanye West called Drake the Joker. Essentially Drake is trying to take the power of that diss away, by embracing being the Joker.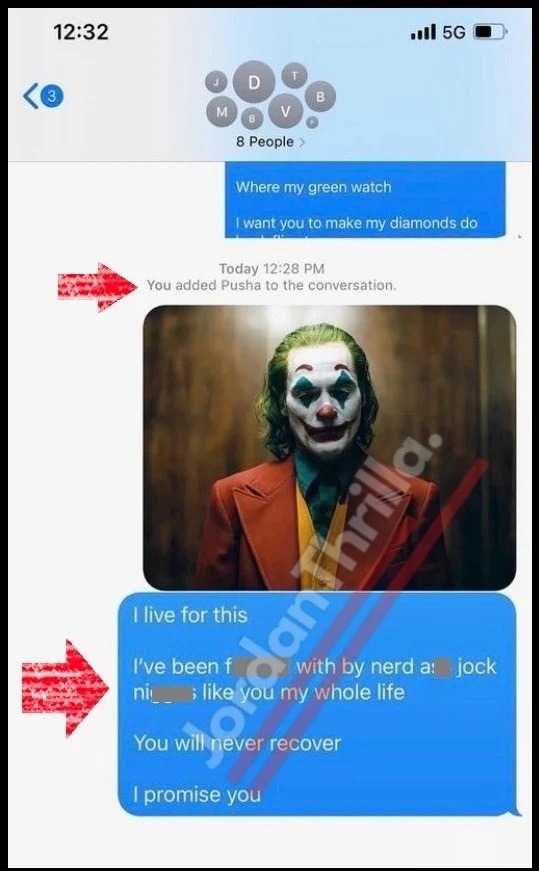 Here is the clip from the Dark Knight where Joker Hacked a news feed. This is what Drake copied.
As many people have been saying this Drake vs Kanye West might be corniest Hip-hop beef ever in terms of how they are going back and forth. Drake pretending to hack SportsCenter this morning is next level corny, but his diehard fans will probably to play it up like he did something amazing.
So far Kanye West is easily outdoing Drake in terms of his album rollout. Kanye West's listening parties are truly epic, while Drake is resorting to corny stunts like pretending to hack SportsCenter.
Hopefully both their albums are good.
Author: JordanThrilla Staff