Kanye West is done playing games with Drake, because this time he responded to him directly. It appears Kanye West sent Drake a group text message threatening him for dissing him on Trippie Redd's "Betrayal" track. What's crazy is that he even added Pusha T to the conversation too. It looks like we have a serious beef brewing again.
In the group text message Kanye West called Drake a "nerd jock" and added a clown emoji saying,
"I live for this. I've been f***** with nerd a** jock n***** like you my whole life. You will never recover. I promise you".
That's the first time anyone has heard Kanye West get that aggressive towards Drake.
On the 'Betrayal' song Drake called Kanye West old and burned out saying,
"Forty-Five, Forty-Four (burned out) let it go. Ye ain't changing s*** for me, it's set in stone".
Take a look at Kanye West's text message responding to Drake's diss on Trippie Redd's album.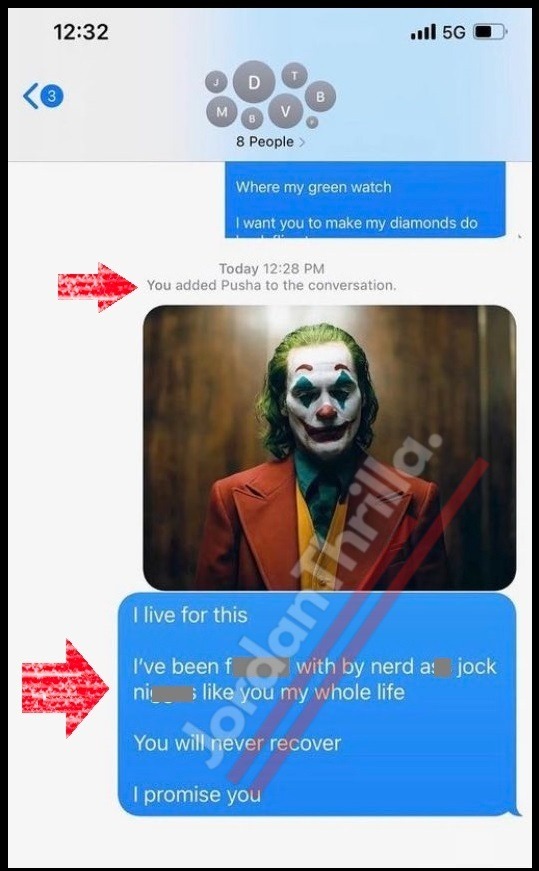 It seems like Kanye West is saying outright that he is going to end Drake's career when he said "I Promise you will never recover".
Drake may have poked the wrong bear this time. We officially have beef, so let the games begin. Get your popcorn ready folks.
Author: JordanThrilla Staff