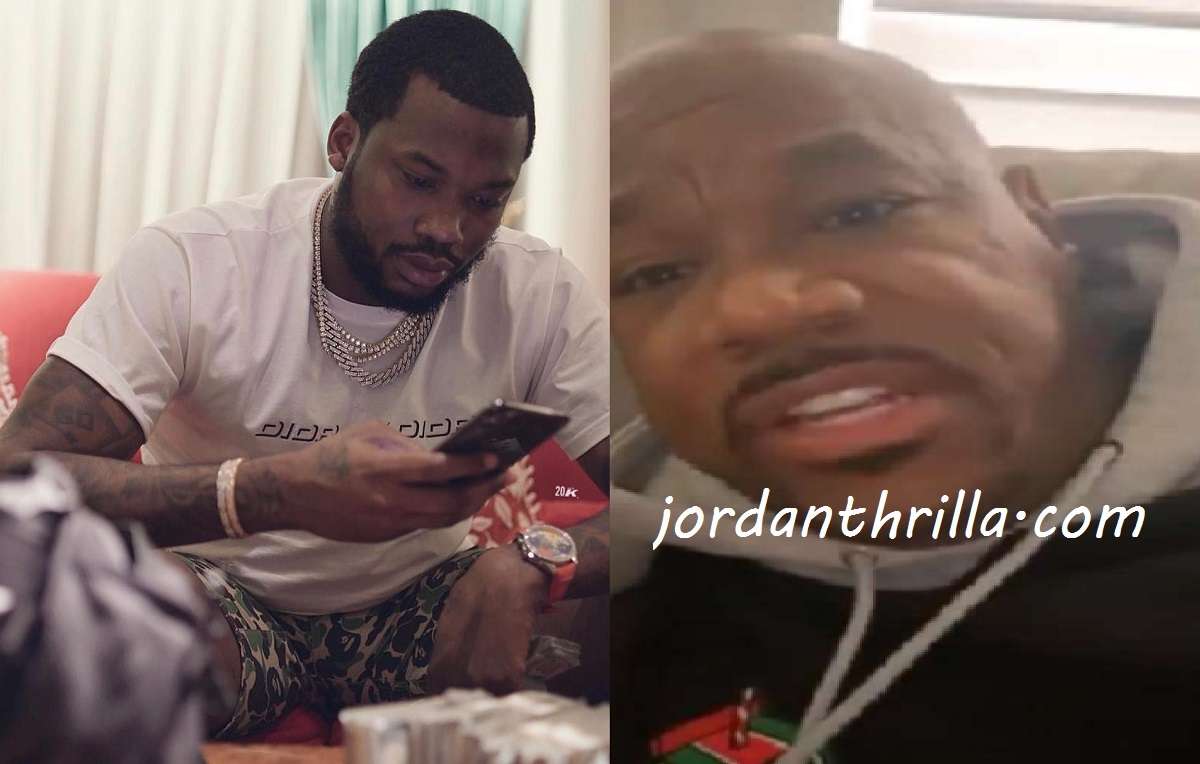 Meek Mill responded to Wack100 saying he took an L to Tekashi 6IX9INE with a grand exposure. In his response Meek Mill played wiretapped phone call audio of Wack100 dissing The Game behind his back. In the caption of the IG post with the audio Meek Mill also said Wack100 is working with FEDS like Tekashi69.
This is a shock revelation, because not only are Wack100 and The Game repping the same gang, he is also his manager. This phone call audio makes Wack100 look like a complete hypocrite, which is why he decided to play this for the world to hear.
Take a listen to Meek Mill exposing Wack100's phone call talking about The Game behind his back.
Press the unmute button at the bottom right of the video if you hear no sound.
Here is what Meek Mill wrote on Instagram regarding the audio above.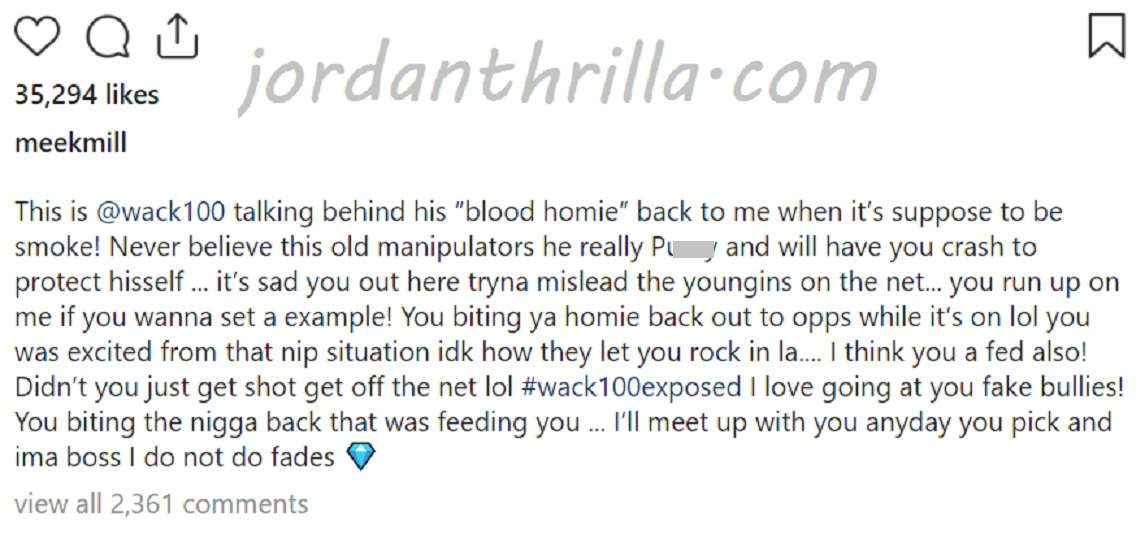 Okay so the biggest question here has to be how did Meek Mill obtain this phone call audio of Wack100 dissing The Game? The next biggest question is how will The Game react to learning Wack100 has been showing him fake love all this time? We know how emotional he gets about things, so this is probably going to make him very upset.
It looks likes Meek Mill's altercation with Tekashi 6IX9INE in Atlanta has done the most damage to Wack100 ironically. The crazy part is he got himself involved in the situation for no reason.
Author: JordanThrilla