A Cyhi The Prynce shooting happened over the weekend, and the photos of the incident are scary to see. Cyhi The Prynce is lucky to be alive based on the recent post on his Instagram.
Based on the details someone shot Cyhi The Prynce's Bentley Truck while he was driving down an Atlanta Highway. This caused him to wreck the car flipping over and hitting a pole. The shooters came back and shot Cyhi The Prynce's car even more times to attempt making sure he was dead. Somehow some way the murder attempt on Cyhi The Prynce's life failed, and he is still here able to tell the world his emotional story.
Take a look at the wreckage photos and his story about the incident.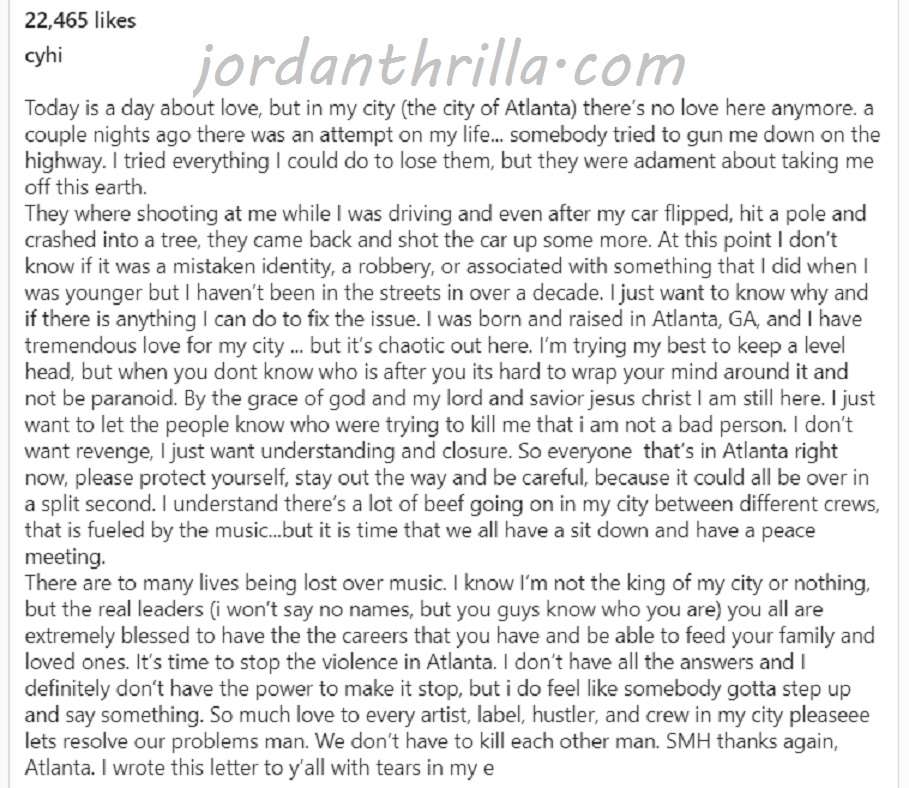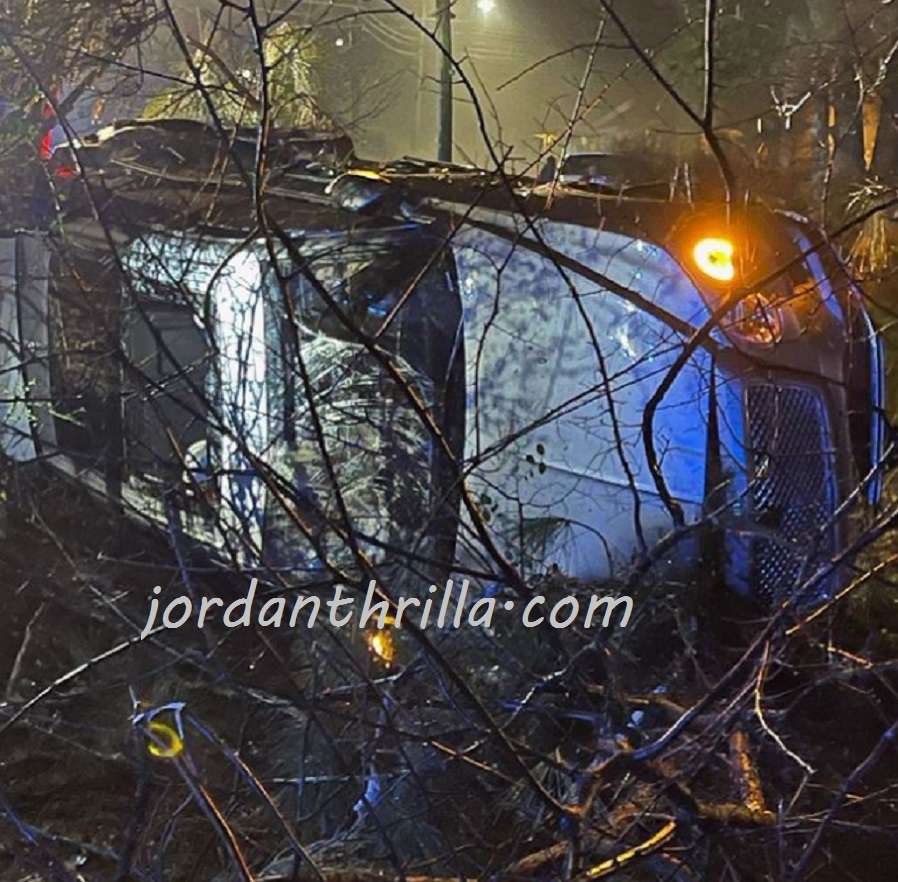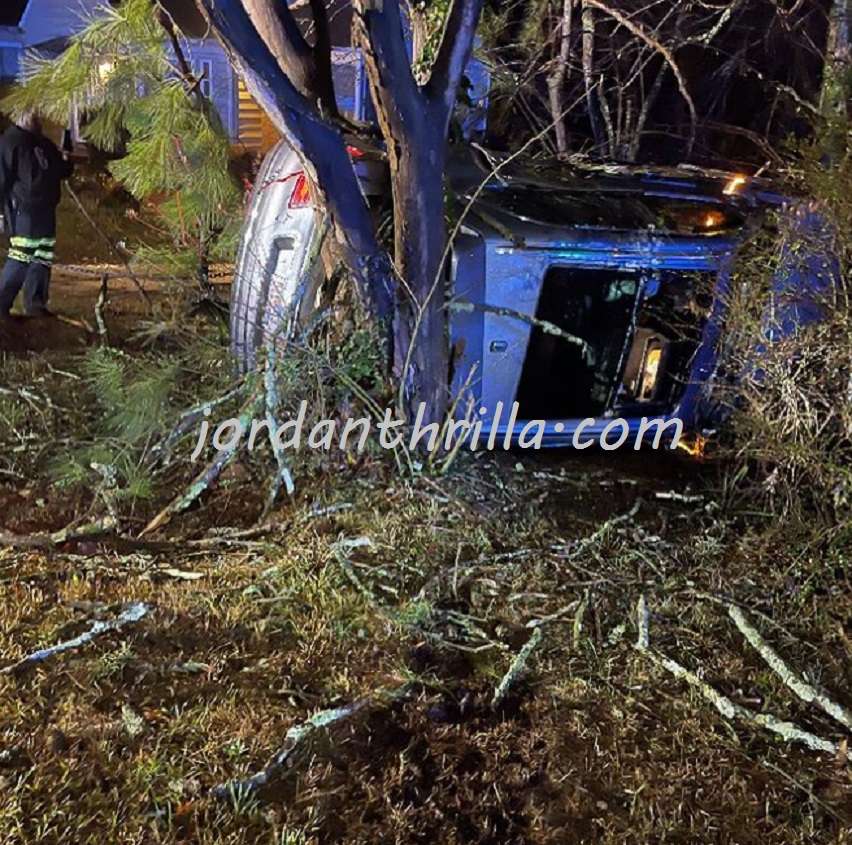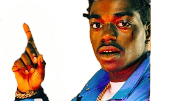 CyHi The Prynce really needs to up his security, because apparently someone really wants him dead. The fact that he says shooters came back to shoot at him some more definitely seems to insinuate whoever it was will make another attempt on his life.
Hopefully he can stay safe out there, because the streets of Atlanta is like the southern version of Chiraq these days
Author: JordanThrilla