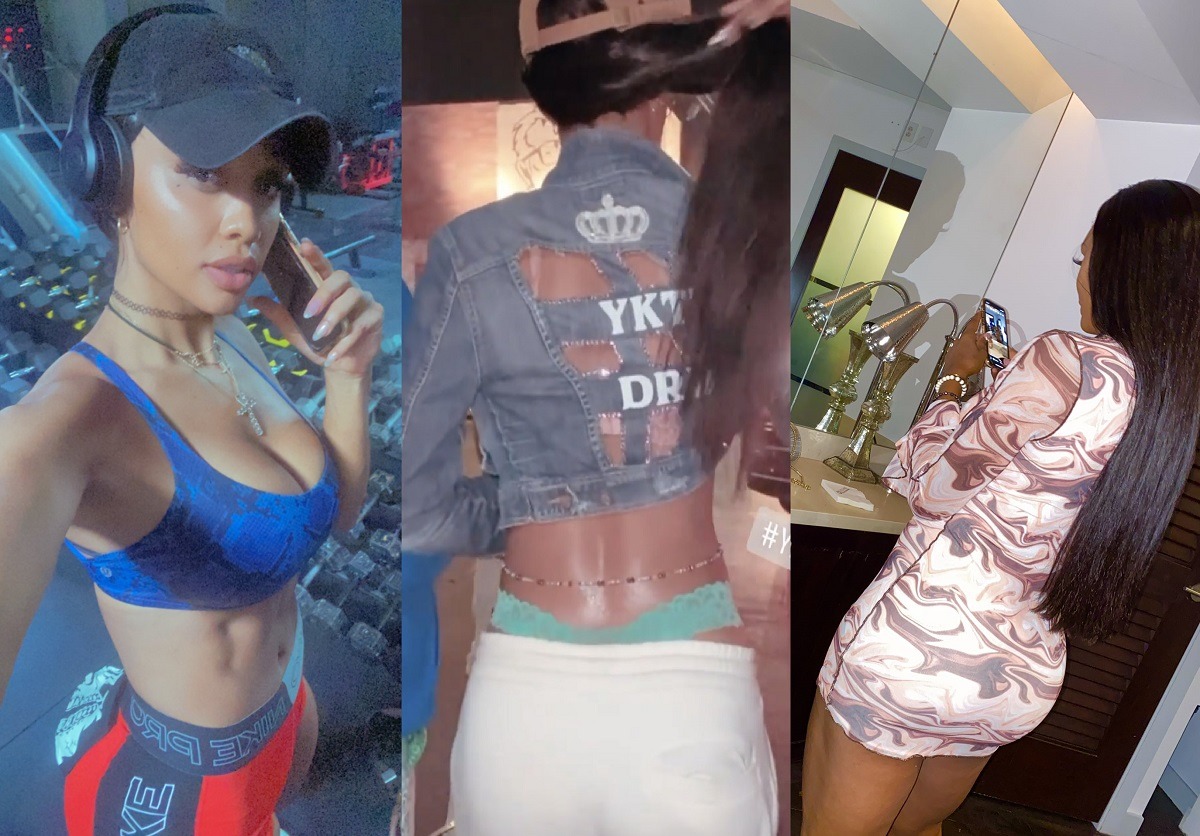 Is Dylan Gonzalez lying about Trey Songz being a rapist? As you probably know athlete and singer Dylan Gonzalez accused Trey Songz of rape in a now viral tweet. She hasn't provided much details besides the tweet saying, "Trey Songz is a rapist. Lord forgive me I Couldn't hold that in another year. See you in 2022". It's not even clear if she is accusing him of raping someone she knows, or if she herself was raped by him, but in 2022 she might reveal more information. With the news going viral some people are now questioning her credibility and mental stability after some DMs surfaced.
Trey Songz's Rape Accuser Dylan Gonzalez DMs Threatening Expose NBA, WNBA, NCAA, and NFL Have People Questioning Her Credibility
Apparently Dylan Gonzalez has a "hit list" of people she is going to expose, which includes NBA, WNBA, NCAA, and NFL. In a series of DMs Dylan Gonzalez accused the NCAA of putting her through 'modern day slavery', and accused the WNBA of trying to get her to "buy in". She claims she has been waiting since 2017 to go after these sports corporations, but now has the legal protection to do so.
This was where Dylan Gonzalez accused Trey Songz of rape.
Here are Dylan Gonzalez's DMs threatening to expose WNBA, NBA, NFL, and NCAA. She was literally sending these messages directly to them, or so it seems.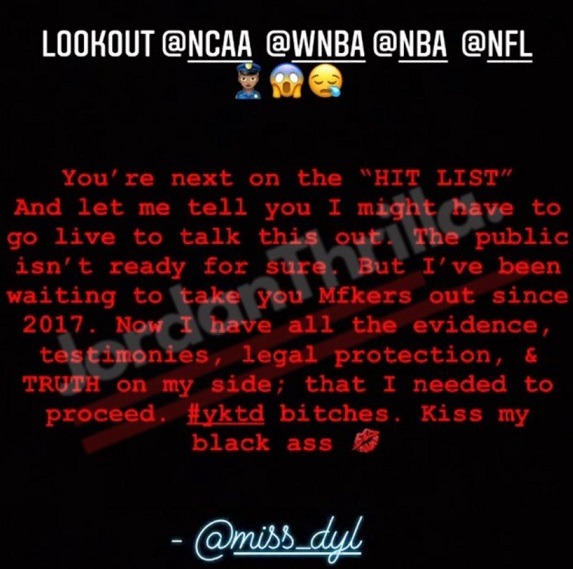 The DMs above have some people thinking that Dylan Gonzalez is crazy and mentally unstable, which also has put her credibility in question in regards to the Trey Songz is a rapist accusation. However, Trey Songz's track record with women seems a bit sketchy, especially when you remember the video of him spitting in those women's mouths. Then there was also Karrine Steffans aka Superhead's claim that Trey Songz tried to urinate on her during a hookup.
What is the real truth here? Is Dylan Gonzalez lying about Trey Songz raping somebody, or are her accusations 100% valid? What will become of her alleged war against the WNBA, NCAA, NFL, and NBA? Is that really a sign she is mentally unstable and seeking attention?
All things considered the situation still doesn't look good for Trey Songz with the past evidence of him degrading women, but everyone is innocent until proven guilty.