Sad news has hit the hip-hop world once again. According to recent reports critically acclaimed 90s rapper Josephine Johnny is dead at age 45.
What Was Josephine Johnny's Cause of Death? Newest Details on How Josephine Johnny Died Leaves Mystery
At the moment details on how Josephine Johnny died remain scarce. No official cause of death has been revealed by his family or close friends. However, there is a rumor going around that it was unexpected, which could possibly mean it was an accident or acute health issue.
Before his death Josephine Johnny was paralyzed in a wheelchair after doctors had to remove a tumor from his spinal cord. It's not clear if his death was connected to the previous operation.
Josephine Johnny's death comes only a few weeks The Roots cofounder passed away unexpectedly.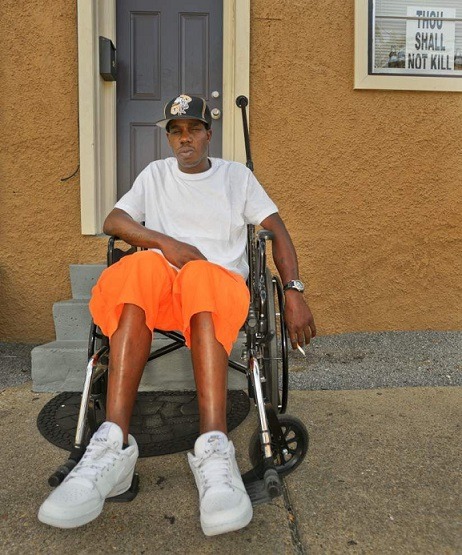 Josephine Johnny Embodied the New Orleans Sound
As you probably know Josephine Johnny was a New Orleans bounce rapper whose music embodied the city's music culture. One of his biggest and most memorable hits was 'Workin wit Sumthin', which has given birth to many memes and viral social media dances even till this day. Everything about the song is 90s New Orleans vibes.
Here's an example of social media video that went viral due to his music.
Social Media Reacts to Josephine Johnny Dead
Social media reactions to Josephine Johnny's death are heartbreaking. Old videos that went viral due to his bounce music are being shared again, people are talking about how important he was to the 90s New Orleans hip-hop scene, and some people revealed stories about what it was like meeting him. He impacted so many people.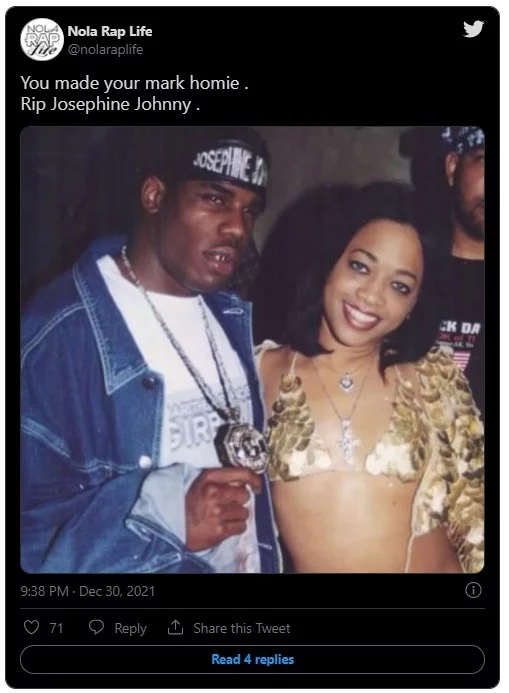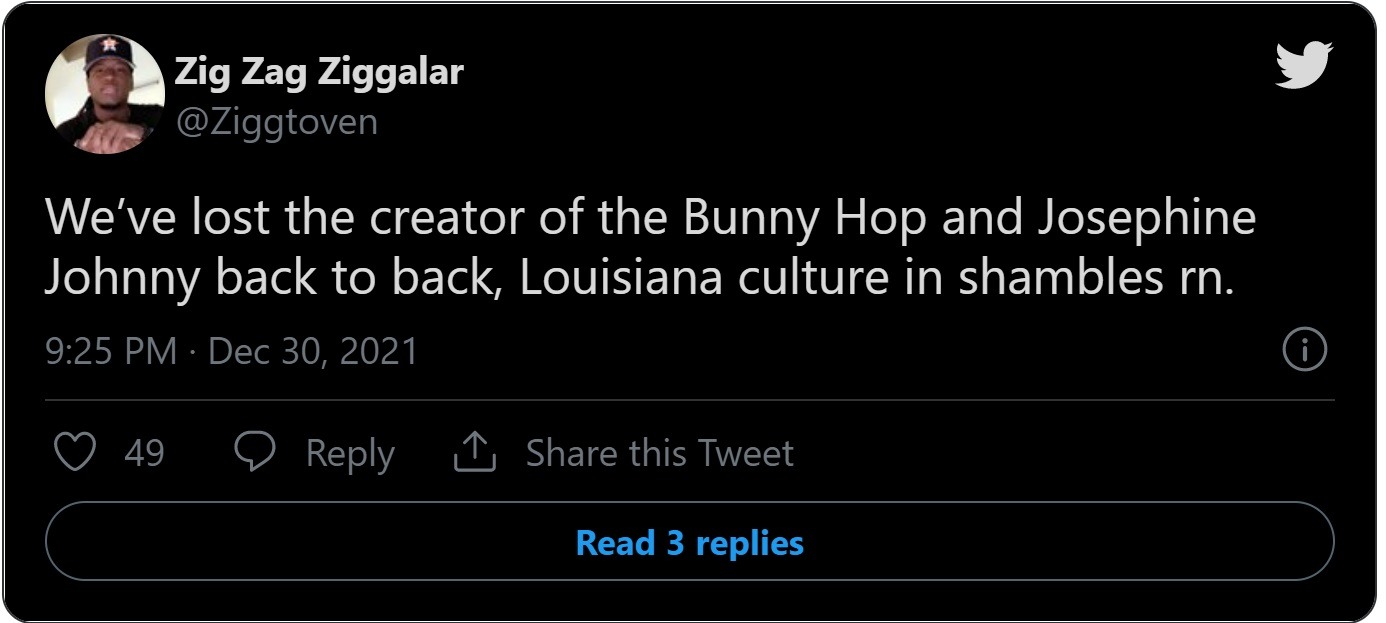 Football Play Dexter McCoil Sr. Reacts to Josephine Johnny's Death
Football player Dexter McCoil Sr. who is famous for his Josephine Johnny touchdown celebration left a heartfelt message about his death saying,
"Man RIP Josephine Johnny!!! Everyone that played with me knows when I score a touchdown that Josephine Johnny was coming out!!!! Forever love."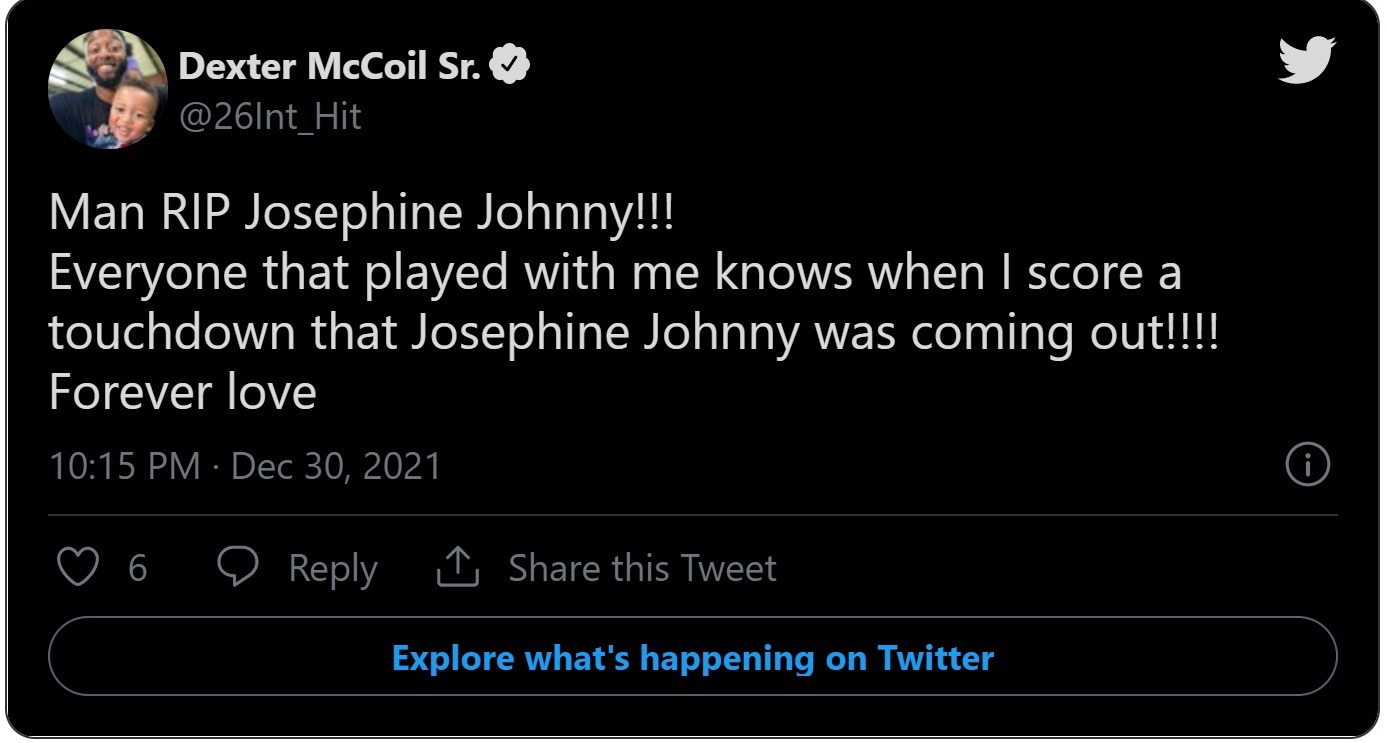 It's the last day of 2021, and this is the worst kind of news you want to hear if you're a hip-hop fan. So many legends have passed away this year from the 90s. Hopefully 2022 is a lot better for the rap world.
RIP Josephine Johnny, and prayers up for his family. Gone, but never forgotten.
Authors: JordanThrilla Staff