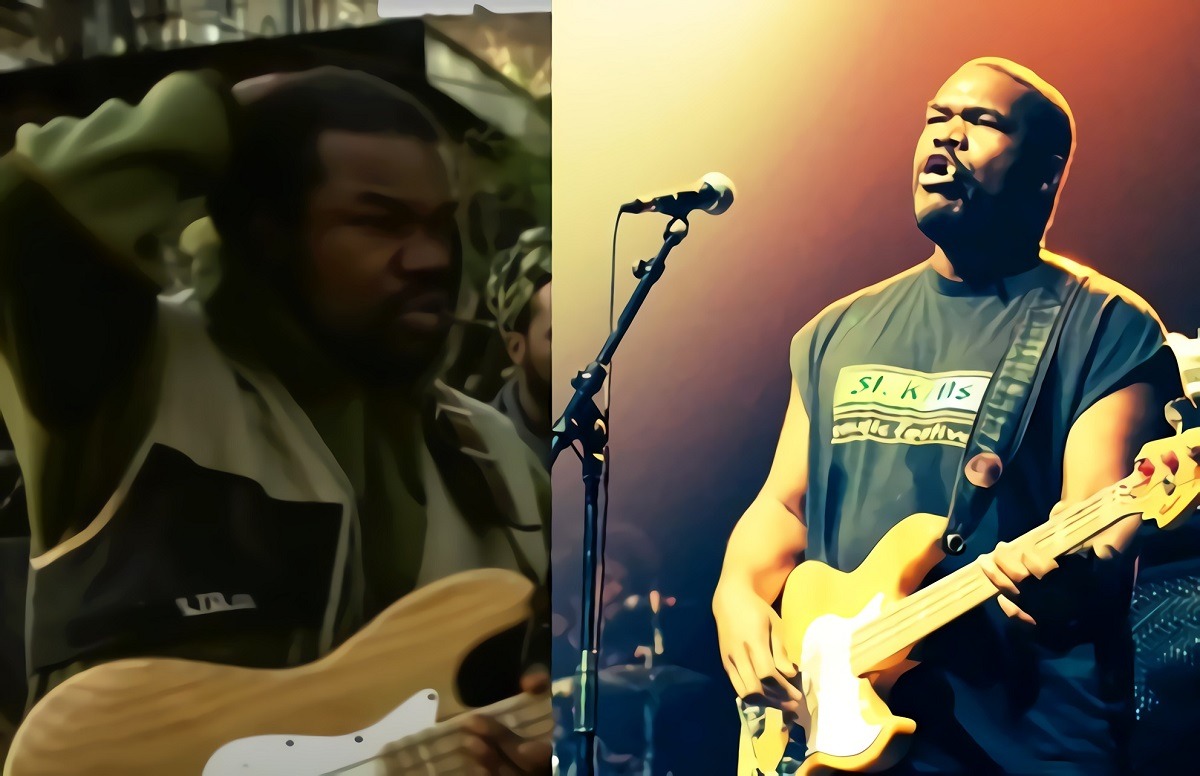 More sad news has hit the music world. The Roots' cofounder Leonard Hubbard aka Hub is dead at 62 years old. According to a statement from his wife Stephanie his death happened very quickly, and he didn't suffer. Details of how he died paint a picture of a battle that began back in 2007.
How Did The Roots Founding Member Leonard Hubbard aka Hub Die? Details on Leonard Hubbard's Cause of Death
A big question people have is what was Leonard Hubbard's cause of death? According to reports Leonard Hubbard aka Hub died from blood cancer. Specifically he was suffering from multiple myeloma. Reports say he found out he had cancer back in 2007, and was expected to survive after he went into remission. However, last month something happened, which caused the blood cancer to come back at full force, and not too long after Hub was dead.
What is Multiple Myeloma Blood Cancer?
According to Mayo Clinic Multiple Myeloma blood cancer happens when plasma cells start to multiply uncontrollably. Plasma cells are the white blood cells found inside bone marrow. People suffering from this deadly cancer often have damage to their kidneys, red blood cell count, bones, and immune system.
Leonard Hubbard aka Hub was probably experiencing symptoms such as severe bone pain, fever, and loss of appetite. Treatments to cure this type of blood cancer include stem-cell transplants, radiation, corticosteroids, and chemotherapy. It's not clear what type of treatments were given to Hub before his death.
____________
Social Media Reacts to Roots Cofounder Leonard Hubbard aka Hub Dead at 62 Years Old
Reactions to Leonard Hubbard aka Hub's death on social media have been very heartbreaking. Due to how many people he touched with his musical abilities, many people old and young are very distraught about his passing.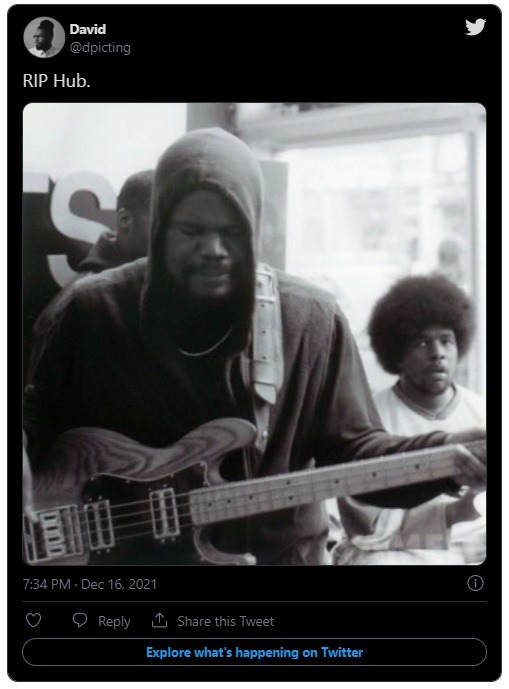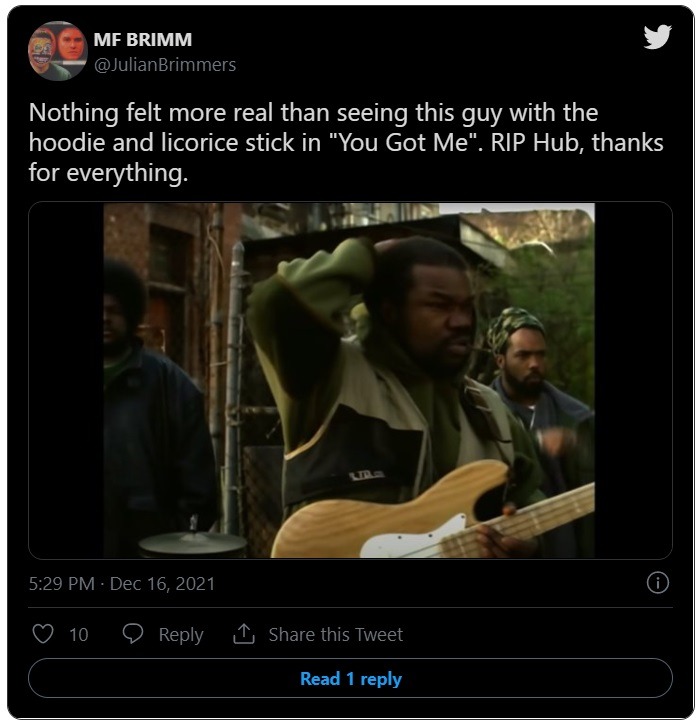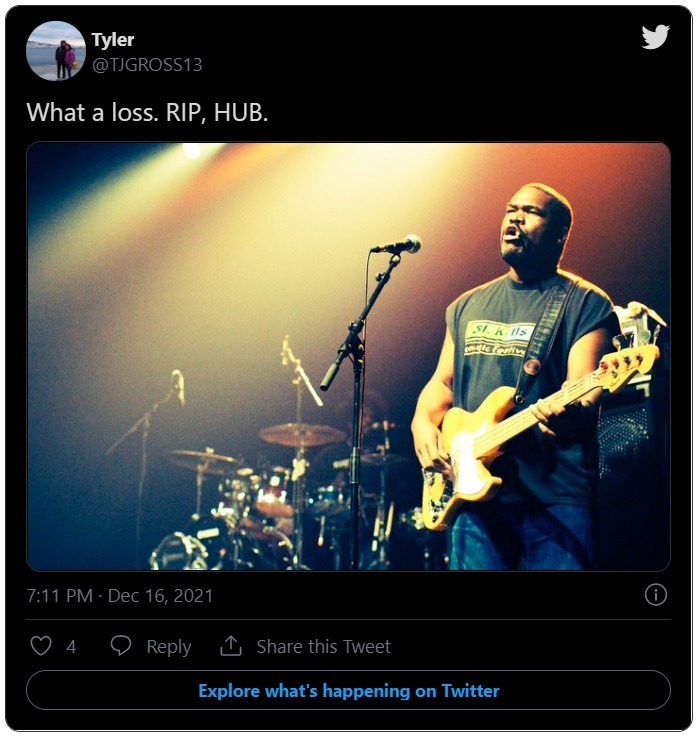 One of The Roots most famous songs and videos is 'You Got Met' featuring Erykah Badu. No matter what genre of music you like this song will move you. It was a musical masterpiece.

Leonard Hubbard Died 1 Week after Completing his Final Album
It was way back in 1992 when Leonard Hubbard join The Roots. After he teamed up with them they changed their group name from 'Square Roots' to 'The Roots'. He would disband from the group in 2007 due to his cancer diagnosis, right before they scored a deal with Jimmy Fallon's late night show on NBC. Many people will remember Hub's guitar playing skills. He was a true musical talent.
Despite his cancer diagnosis Leonard Hubbard aka Hub was actually working on album that was completed last week according to his wife Stephanie. The project will allegedly feature artists such a Jill Scott, Jaguar Wright, Ben Harper, and many more. By default the album has to be considered a classic, because Hub completed his last album 1 week before he died.
RIP Leonard Hubbard aka Hub, gone but never forgotten.
Authors: JordanThrilla Staff