Tory Lanez 'SKAT' song had Megan Thee Stallion upset on twitter, and DaBaby entered the chat. In her message Megan Thee Stallion called out "industry men" for allegedly being different people behind the scenes, and someone else in public for clout. The message led to verbal fight between DaBaby and Megan Thee Stallion on Twitter, and it got super personal.
DaBaby basically took her message as diss towards his integrity, which led to him first stating that he's not a "industry" person. He believed she can stand up for herself, without having to group him into the people she now considers her enemies. That's when it got real, Megan Thee Stallion exposed DaBaby had a different energy when they talked in private.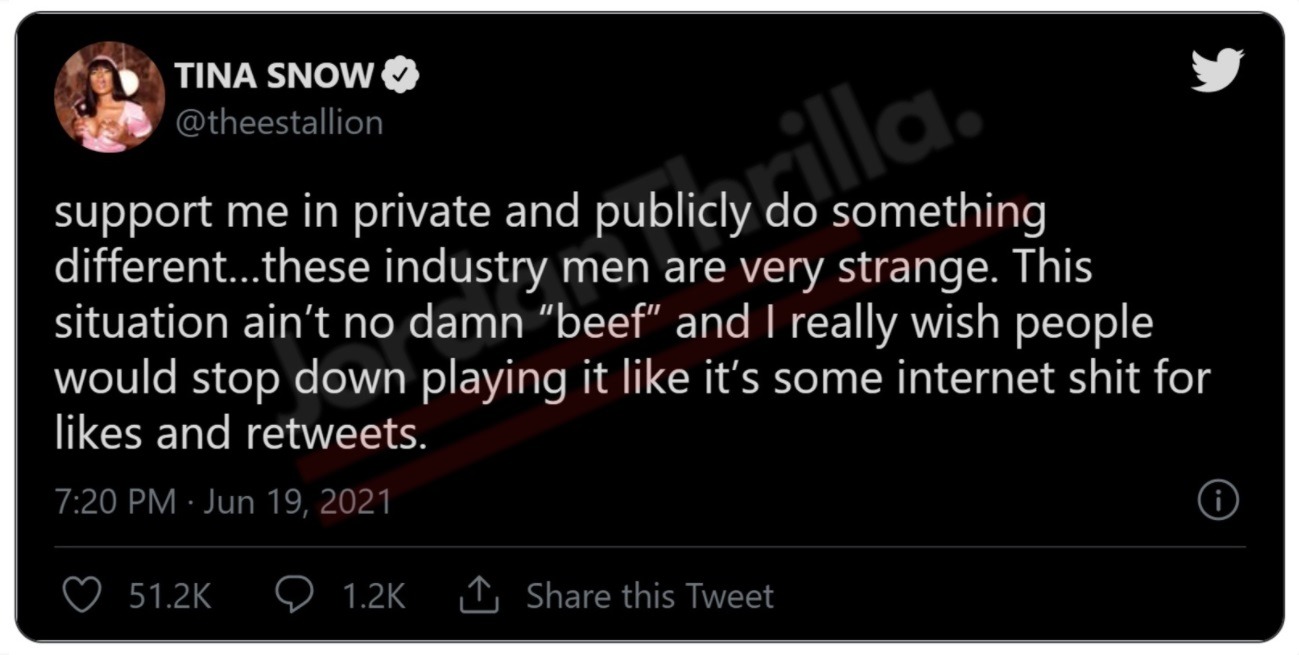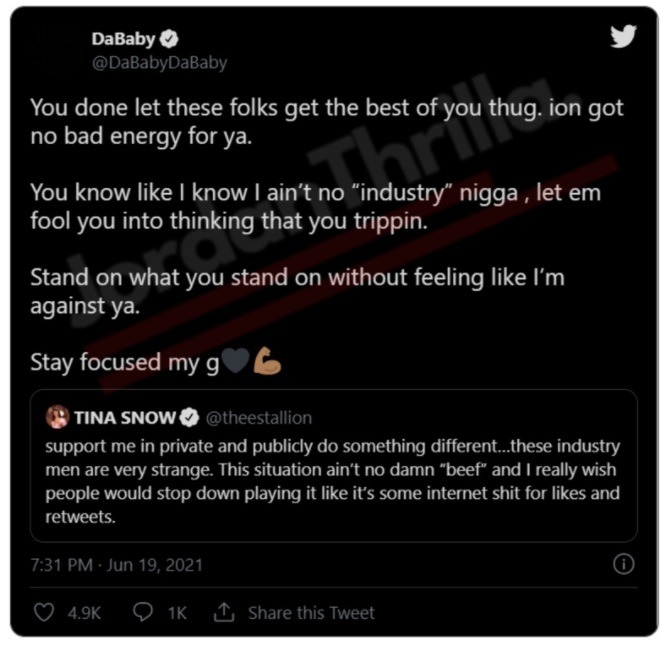 The part where Megan Thee Stallion tells DaBaby "My stance hasn't changed at all yours has" felt like the powerful statement she made. That could be a slogan on shirt, or the most potent line of a song.
It's crazy that Tory Lanez "SKAT" song has Megan and DaBaby exchanging words like this on Twitter.
Author: JordanThrilla Staff