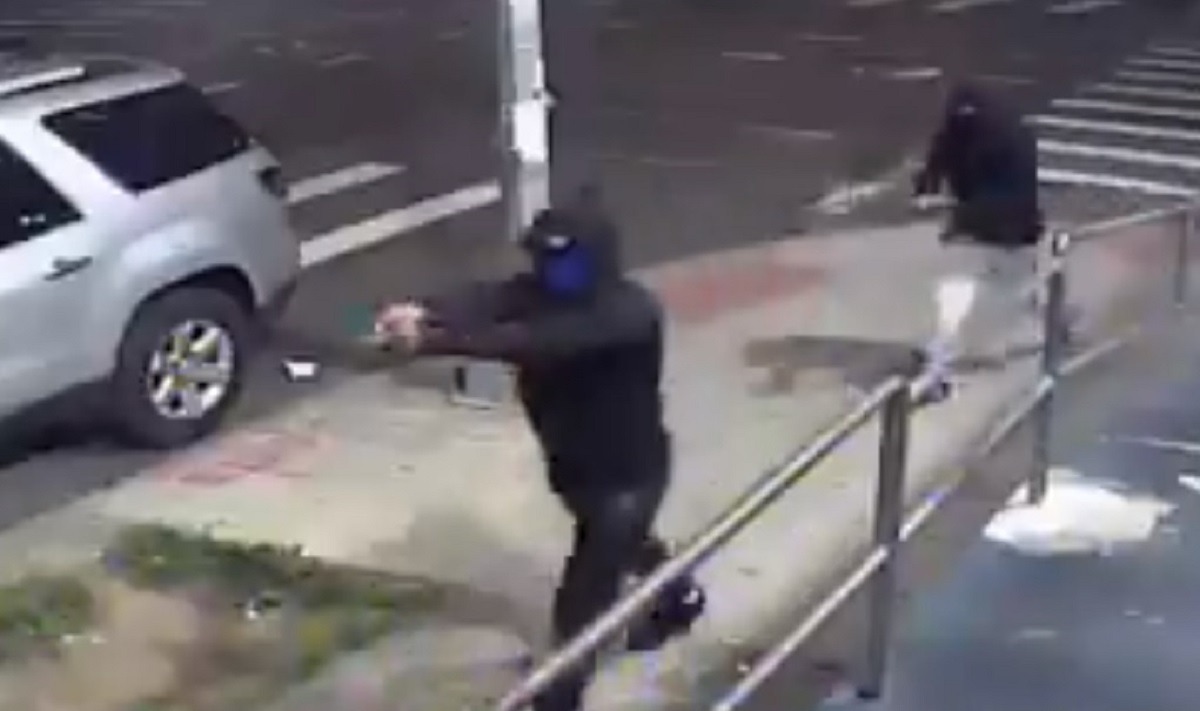 10 people were shot near Dos Bros restaurant in Queens New York in what police believe was a targeted attack. The incident occurred on 37th Ave around 10:41 PM. NYPD released Surveillance footage of the Dos Bros mass shooting in Queens New York, which appears to show it was a coordinated gang attack.
In the footage two males walk around the corner of 37th Avenue, and immediately start firing off at least 35 shots at people standing by Dos Bros restaurant. A few moments later two individuals on mopeds arrive the scene, then slowly follow the shooters as they were firing shots at people near the Dos Bros restaurant. The two shooters then hop on the getaway mopeds, and the drivers speed off leaving a path of destruction behind.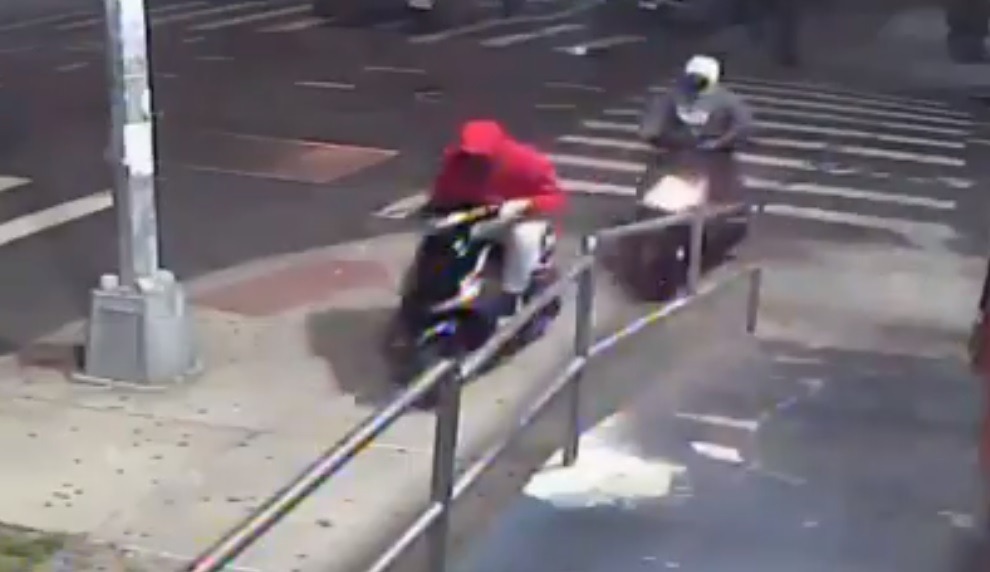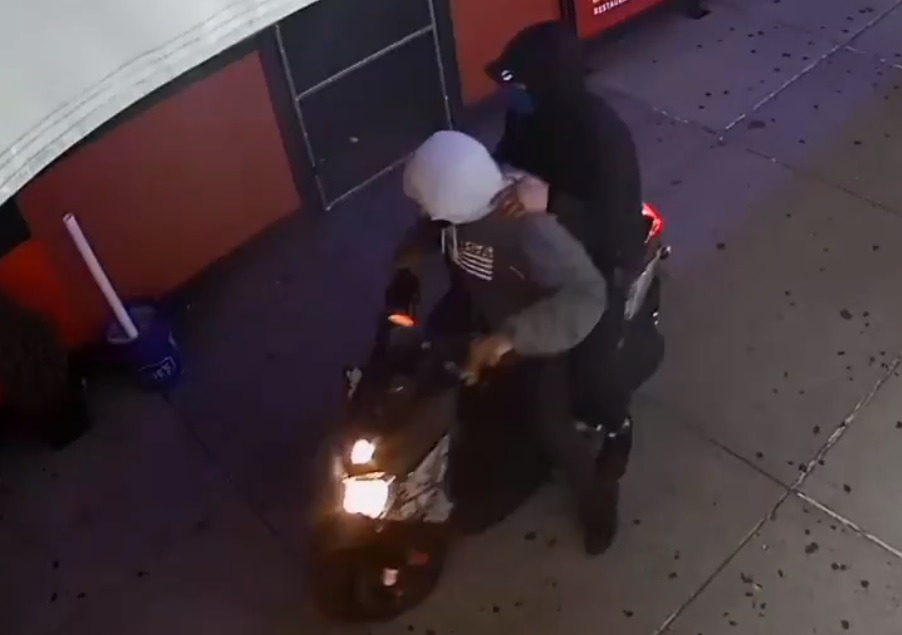 According to police reports three of the victims were members of the Trinitarios gang, which leads investigators to believe the 7 others wounded were collateral damage. The victims' ages range from 19 to 70+ years old, and miraculously everyone one survived the shooting.
The suspects in the video are wanted for assault with a deadly weapon.
Author: JordanThrilla Staff